News
News
Mags and Aoife win Bronze at the World Rowing Championships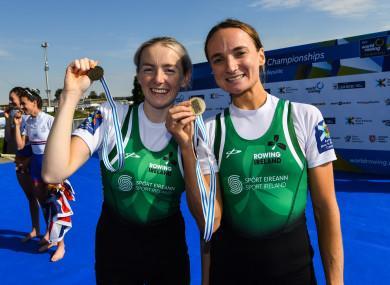 Congratulations to Mags Cremen and Aoife Casey who won Bronze in the Lightweight Women's Double Sculls final at the Rowing World Championships in the Czech Republic on Saturday.
They were neck and neck with the French across the length of the course and they put on a strong push to pip them to the podium spot with the USA taking Silver and Great Britain winning Gold.
Both Mags and Aoife are Quercus Sports Scholars, with Mags studying Sports Studies & Physical Education, and Aoife having just graduated from Medical & Health Sciences.
Both Mags and Aoife have been Quercus Scholars since they entered UCC and we have seen them mature into, not only fantastic sports women, but kind, caring a bright human beings.
Congratulations to both!