Ms Nickola Pallin
Ms Nickola Pallin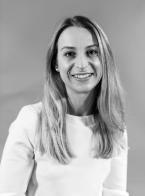 Address: School of Public Health, Western Gateway Building, Western Road, Cork
Email: npallin@ucc.ie
Biography
Nickola is a HRB SPHeRE (Structured Population and Health Services Research Education) PhD scholar. She graduated from Radiation Therapy in Trinity College Dublin with a First Class Honours in 2012. She also has a MSc in Diet, Nutrition and Health.
Experience and Research Interests
Nickola has gained wide-ranging experience in implementing clinical practice changes in the oncology setting, working in departments in Ireland and the UK. Prior to her PhD she held a lectureship in Therapeutic Radiography in London Southbank University.
She has completed a Cancer Research UK funded pre-doctoral fellowship where she was based in the Departmental of Behavioural Science and Health in University College London. This research investigated the barriers and enablers among health professionals in delivering lifestyle advice to those living with and beyond cancer. During this fellowship, she further secured a College of Radiographers Industrial Partnership Scheme Grant to carry out research to explore radiographers' experiences of e-learning as a strategy to support their delivery of lifestyle advice to cancer patients.
PhD
Her PhD is focusing on developing an implementation intervention to improve the quality and delivery of self-management support in cancer care.
Her project is supervised by Professor John Browne, Dr Sheena McHugh and Professor Roisin Connolly.