News & Events
News & Events
Congratulations to UCC researchers, including the School's Dr Sheena McHugh, in the HRB Knowledge Translation Awards 2022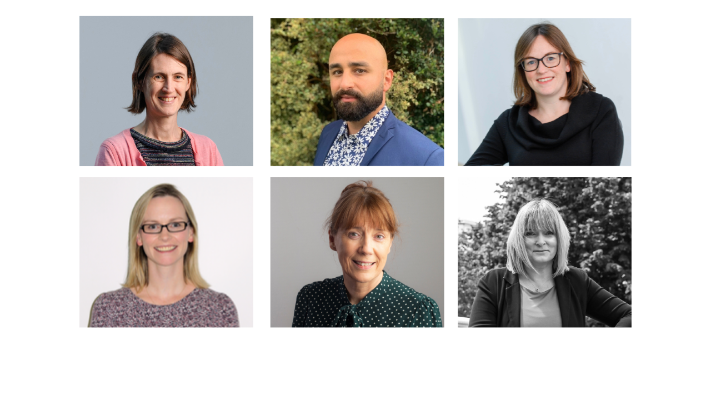 Research into miscarriage, cancer care and testicular awareness are among the UCC research projects awarded Health Research Board (HRB) Knowledge Translation Awards for Health as part of a €1.2 million investment to help solve health challenges.
Six successful UCC projects have received additional funding from the HRB for communication and dissemination activities, bringing scientific discoveries closer to the public. The HRB KTA programme supports researchers to work together to shape and deliver knowledge translation activities that will improve the exchange of research findings and its translation into policy and practice.
Pictured below are UCC researchers Professor Roisin Connolly, Dr Mohamad Saab and Dr Sheena McHugh who are among the researchers who have received €1.2 million in 27 new Knowledge Translation Awards from the Health Research Board. Image credit: Provision.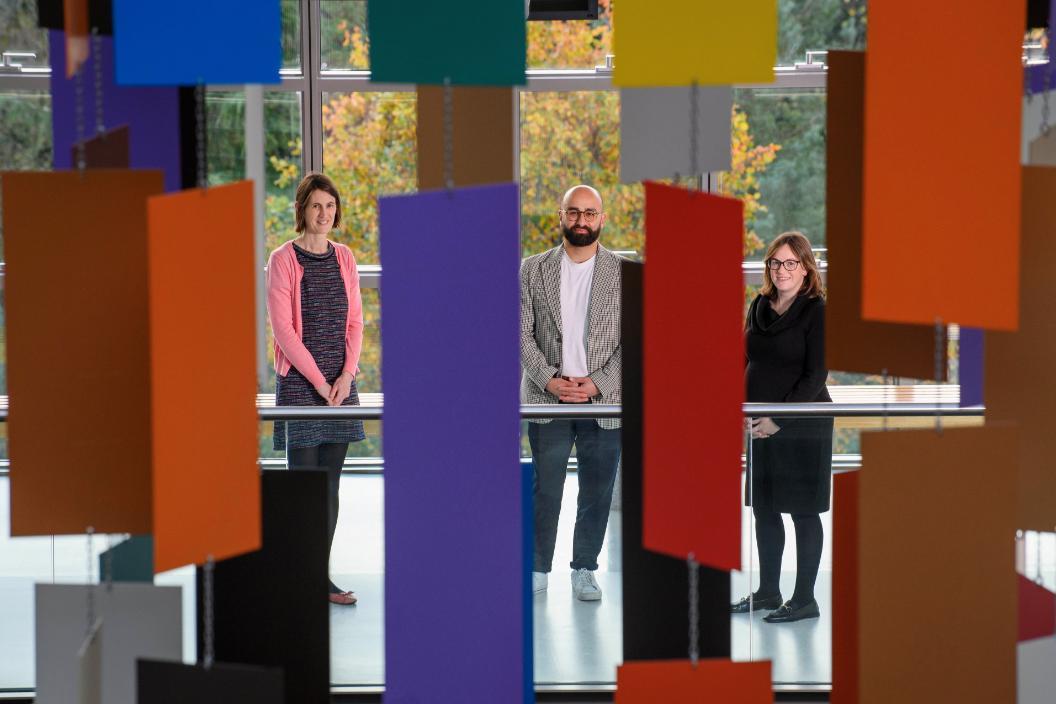 Professor Helen Whelton, Head of UCC College of Medicine and Health, said: "I want to congratulate all the recipients of this year's Knowledge Translation Awards, especially our six awardees at University College Cork and commend them on their projects and on the impact and value of their work. UCC's success in the awards is a testament to the high-quality health sciences research taking place at the university, and it is striking to see such a wide range of disciplines represented among this year's winners."
Dr Mairéad O'Driscoll, Chief Executive at the HRB, said: "The Knowledge Translation Awards view each stage in the research process as an opportunity for collaboration with knowledge users, which include healthcare practitioners, policy makers and the public. These awards give the HRB-funded research community extra opportunities to communicate the impact and value of their work."
"While many awards use traditional knowledge translation methods like events, websites and printed materials, some use more creative approaches such as theatre and a World Café methodology. For example, one UCC award involves art therapy sessions that, in a departure from the norm, encourage the clinical teams to attend, along with patients and their families and caregivers."
The six UCC projects nominated for funding under Knowledge Translation Awards (KTA) 2022 scheme are:
Early Detection and Intervention for Cerebral Palsy (EDI4CP). Lead Applicant: Professor Geraldine Boylan, Director of INFANT & Principal Investigator, UCC
Art4Knowledge – Art Therapy for Knowledge Exchange between UCC CTG patients with cancer, their families and clinical trials teams. Lead Applicant: Professor Roisin Connolly, the Professor Gerald O'Sullivan Chair in Cancer Research @UCC
Translating the tailoring process to improve the implementation of diabetes care.

Lead Applicant: Dr. Sheena McHugh, School of Public Health, UCC

RE:CURRENT-KTA | Recurrent Miscarriage: evaluating CURRENT service-Knowledge Translation Acceleration. Lead Applicant: Professor Keelin O'Donoghue, Pregnancy Loss Research Group, based at the INFANT centre and the Department of Obstetrics and Gynaecology.
Enhancing Testicular Awareness and Self-Examination Among Gay Men: Campaign Co-Design and Delivery Using the World Café Methodology. Lead Applicant: Dr. Mohamad Saab, School of Nursing & Midwifery, UCC.
Developing an online platform to promote oral health among the Cystic Fibrosis community. Lead Applicant: Dr. Martina Hayes, Dental School & Hospital, UCC
Learn about the Knowledge Translation Awards 2022 here HRB invests €1.2 million in 27 new Knowledge Translation Awards