News & Events
News & Events
Congratulations to our MSc Occupational Health Graduates!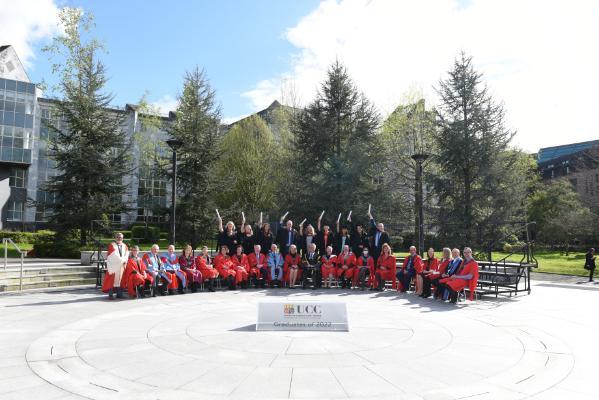 It was wonderful to see Students and Staff celebrating at the MSc in Occupational Health Conferrings.
Sincere congratulations to all our graduates and welcome to the School of Public Health's Alumni Community!
The MSc in Occupational Health provides our graduates with the expertise and key skills required to effectively address health & safety issues in all workplaces and promote employees' wellbeing - a skillset in constant demand by organisations around the globe.
This multidisciplinary course is delivered by academics, industry experts and professionals with national and international experience. Health and safety lie at the heart of an organisation's commitment to its workforce and makes good business sense. Looking after the safety, health and wellbeing of employees help to reduce costs and build a healthy, resilient and motivated workforce.
Interested in enhancing your career with an MSc in Occupational Health? Find out more by visiting https://www.ucc.ie/en/publichealth/undergraduateandpostgraduatecourses/postgraduate/mscinoccupationalhealth/