2021
2021
Dr. John Mackrill delivers presentation at The Physiological Society's online meeting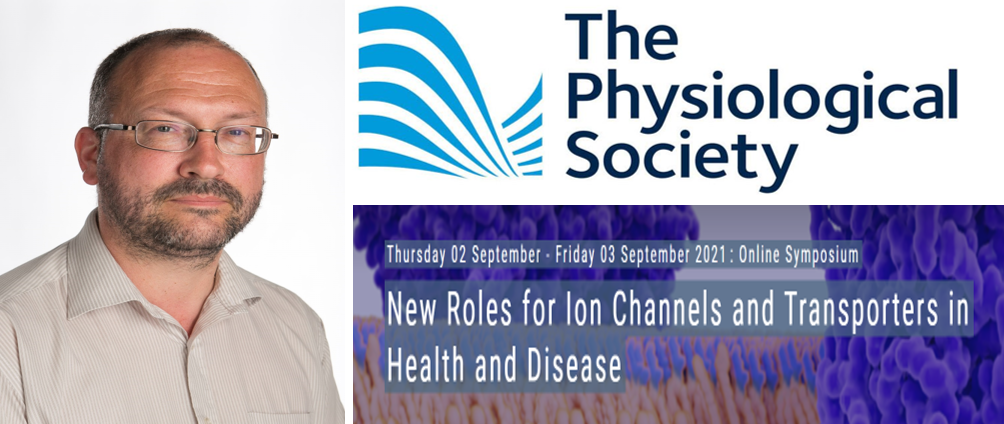 Dr. John Mackrill presented a 3 minute talk and an ePoster at The Physiological Society's meeting on "New Roles for Ion Channels and Transporters in Health and Disease" this September.
This ePoster was the product of work carried out by Jenny Hesse (final year Physiology BSc) and Ciara Sherlock (2nd year Medical & Health Sciences BSc, TRAIN summer studentship) and was entitled "Store Operated Ca2+-Entry in Uterine Endometrial Cancer". Alana Cutliffe, a PhD student in John's lab, also participated in this on-line meeting. John was also part on the winning team, called "The CompetitION", of the quiz at the close of the event.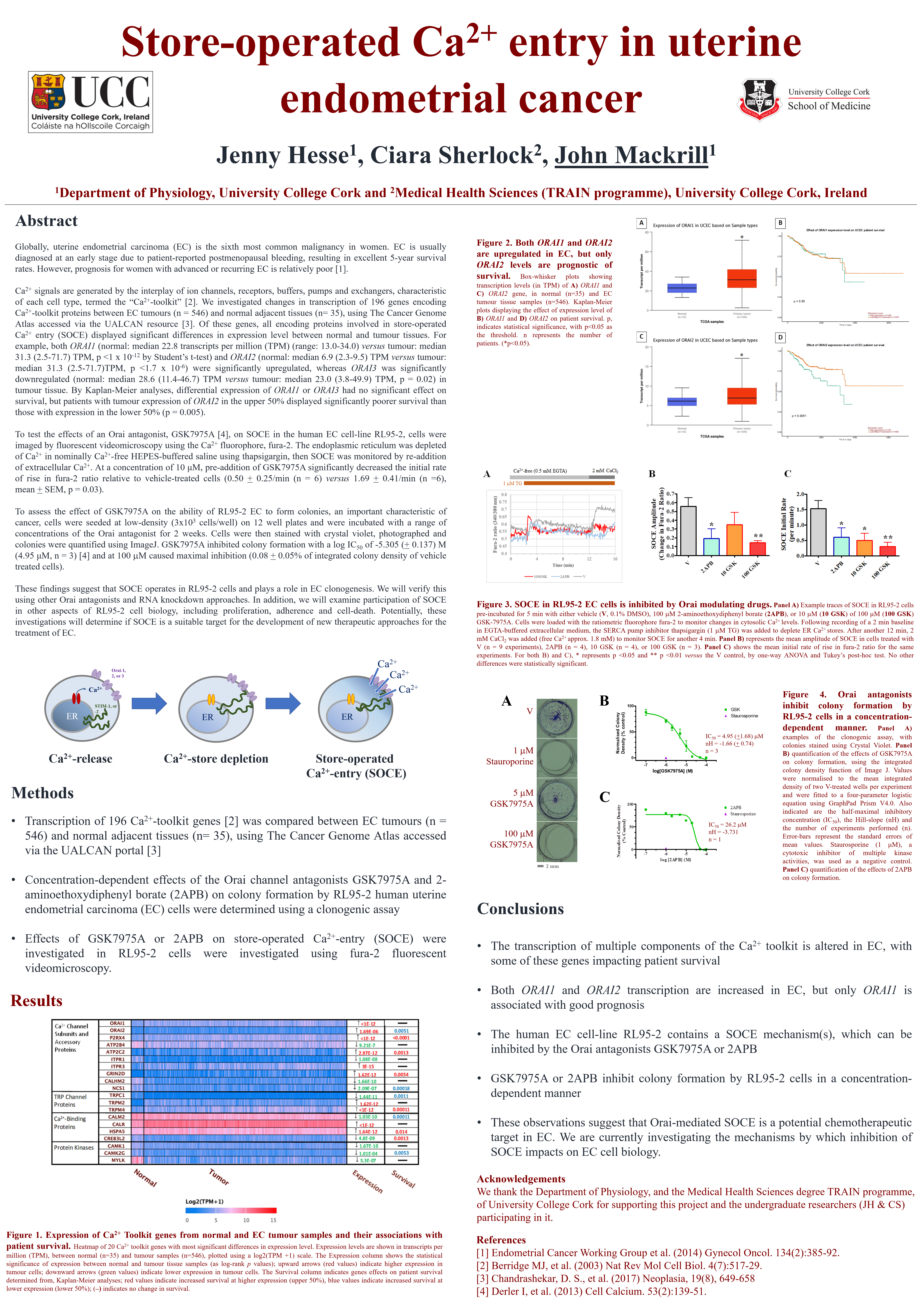 For more information on this meeting click here.