Archive News
Archive News
Spring 2015 PhD Graduates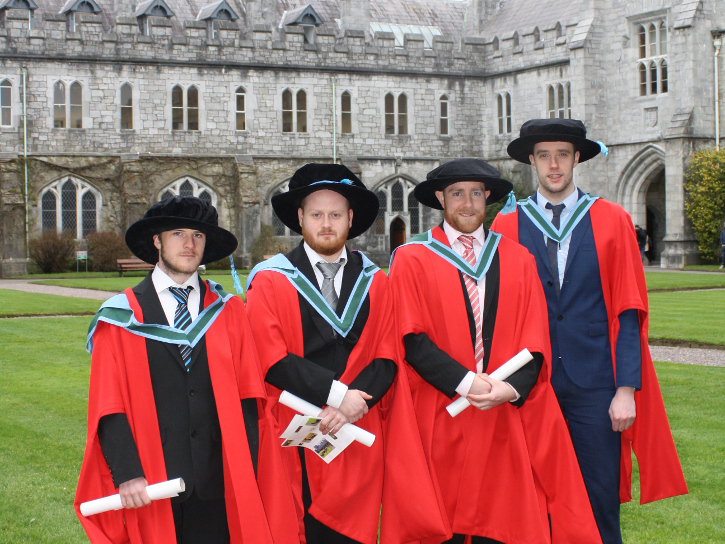 Congratulations to the Spring 2015 PhD Graduates from the School of Microbiology.
Four School of Microbiology students were conferred at the Spring Conferring Ceremonies, University College Cork, on 26 February 2015.
Photo L-R:
Frank Egan PhD
An Analysis of Selected Secretion Systems of Pseudomonas Species.
James Nolan PhD
The Relevance of Bacterial Isoprenoid Biosynthetic Pathways For Host-Microbe Interactions.
Daniel Burke PhD
Prevalence and Control of Clostridium difficile in Patients with Cystic Fibrosis.
James Murphy PhD
The Biodiversity, Control and Genetic Characterisation of The Lactococcal 936 Group Phages.