Archive News
Archive News
Congratulations to Microbiology PhD Graduates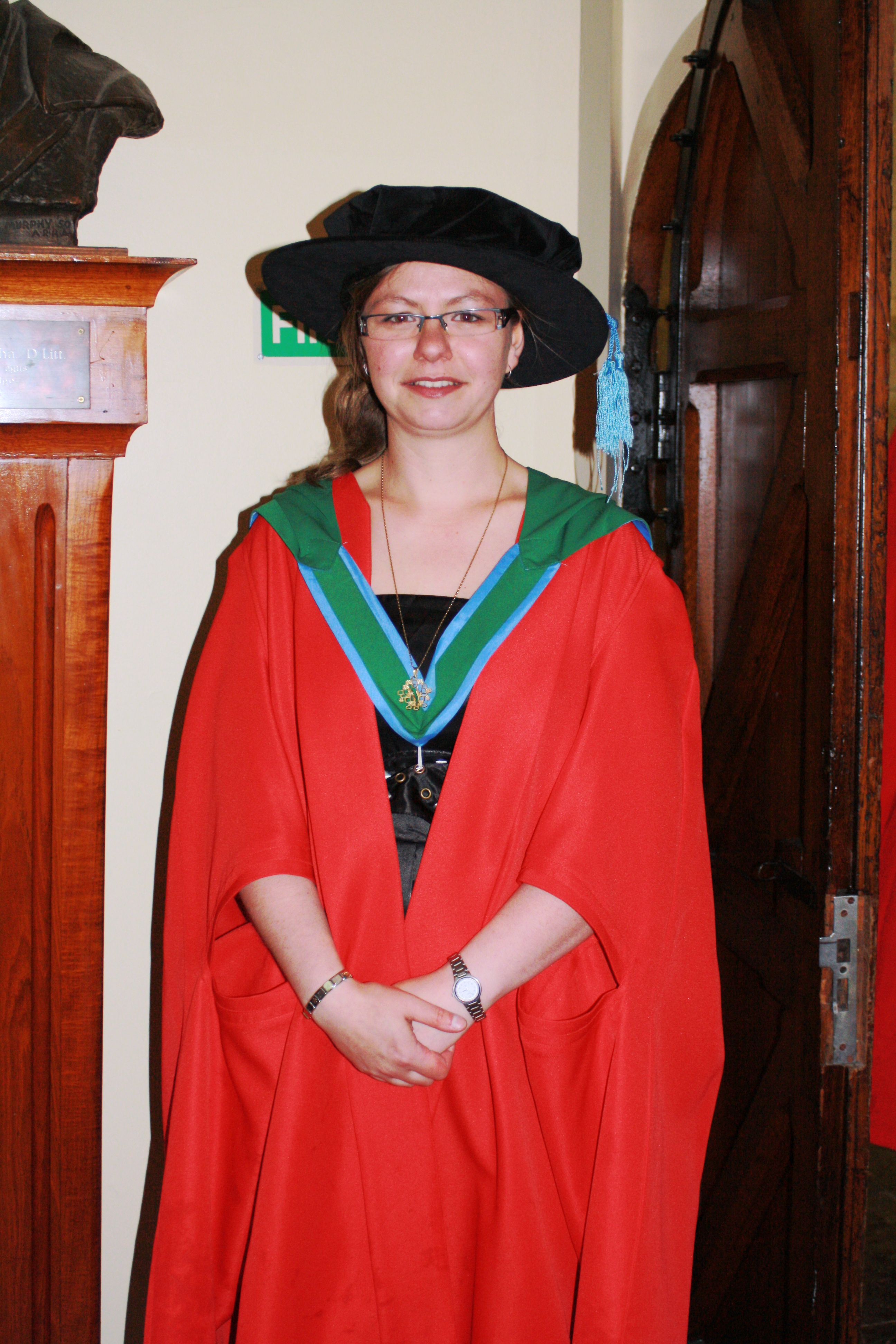 Two Microbiology students were conferred at the Summer Conferring Ceremonies, University College Cork, on 14 June 2012.

Dr Lis London completed her PhD on Microbiology/Functional Foods Based on Beta Glucan at Teagasc Moorepark Research Centre under the supervision of Prof Gerald Fitzgerald, Dr Catherine Stanton and Prof Paul Ross.
Dr Eileen Broaders (conferred in absentia) completed her PhD on Investigating Mobile Genetic Elements in the Human Gut Environment, under the supervision of Dr Julian Marchesi and Dr Cormac Gahan at the Microbiology Department, UCC.

Photo: Lis London