Archive News
Archive News
Microbiology Academic Chairs Taiwan Science Conference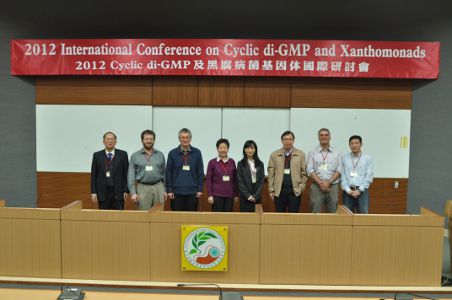 The Chair of this year's 2012 International Conference on Cyclic di-GMP and Xanthomonads was Dr Max Dow from UCC's Department of Microbiology. Dr Dow was asked by his peers to be responsible for the scientific content of the conference as well as the selection of all speakers, discussion leaders and attendees.
This meeting will convene scientists from around the world who are engaged in Xanthomonad research 1) to better understand how this important group of bacteria has adapted to exploit an extraordinary diversity of plant hosts and host tissues, and to develop needed improvements in disease control and prevention, and 2) to understand and better harness the capacity of members of this genus to produce useful compounds, especially xanthan.
The goals of the conference are to:
• share and discuss recent discoveries
• identify important challenges and opportunities
• determine key resources for continued, community-driven advances.
Each of these sessions is chaired by distinguished academics from around Europe with the main core of the talks given by researchers from leading laboratories from Asia. The Conference takes place at the National Chung Hsing University, Taichung, Taiwan. See http://biochem.nchu.edu.tw for more details.
Picture: Dr Max Dow (3rd from left) with other conference dignitaries.