News
News
Collaborations in Ghana, Africa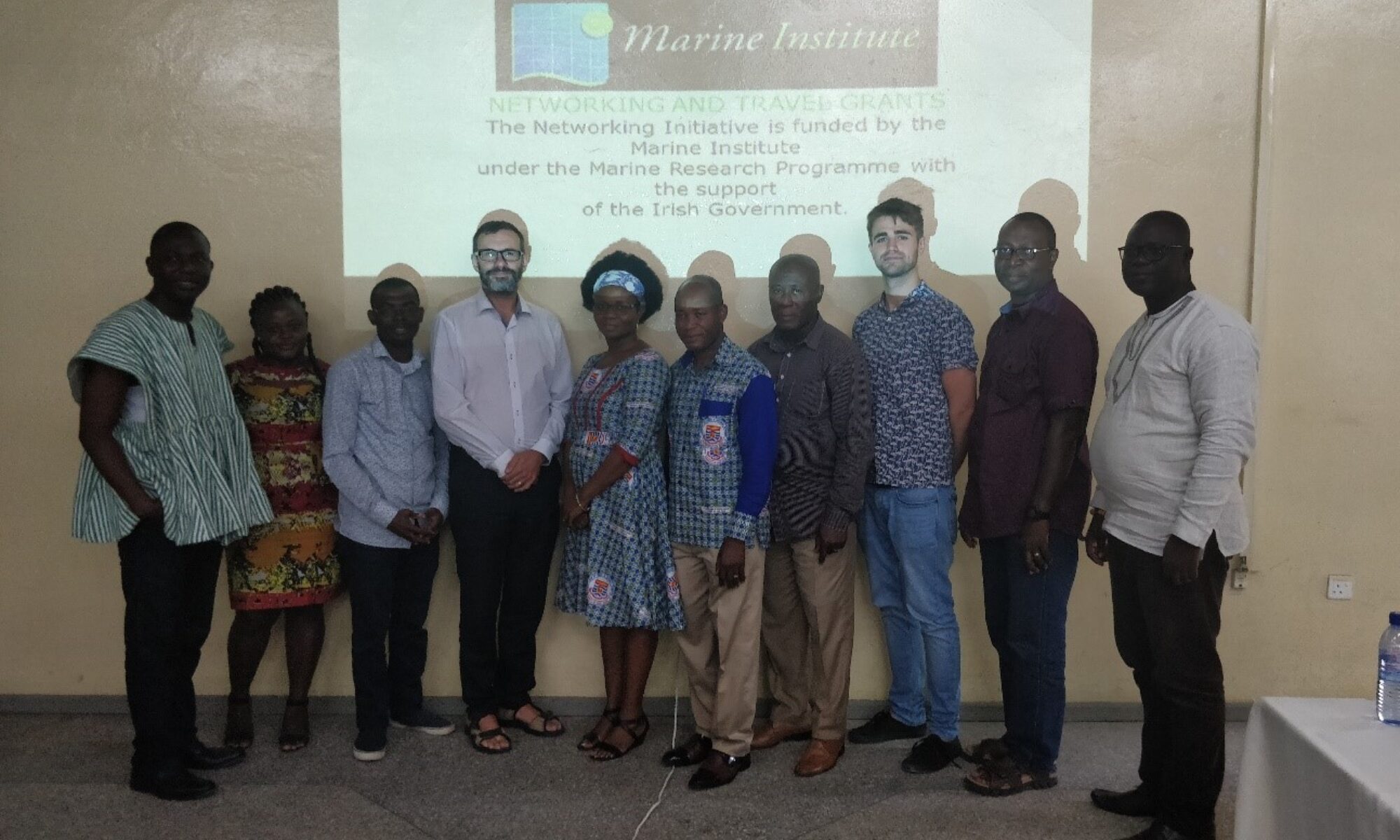 Last month Andy, John and Luke travelled to Ghana on a working visit to explore collaboration options between three selected institutions in Ghana: University of Mines and Technology (UMAT) Tarkwa, Kwame Nkrumah University of Science and technology (KNUST) Kumasi and University of Cape Coast (hereafter, UCC Ghana). A series of talks were delivered by the team, exploring concepts and ideas of environmental monitoring in extreme environments, in particular those including Cold-water corals (CWCs) along the Irish margin.
UMAT is located at the hotspot of mining activity in West Africa and represents prosperous opportunities for the nation. Here the team met with Prof. Jerry Kuma, vice-chancellor of the University who specialises in mineral extraction. They received a tour of a nearby manganese mine, which has been in use since the 19th Century. The deposits are of 2.1 Ga in age! They also met with Dr Anthony Ewusi, a leading Hydrogeologist, who is working on groundwater contamination related to local seepage in the area.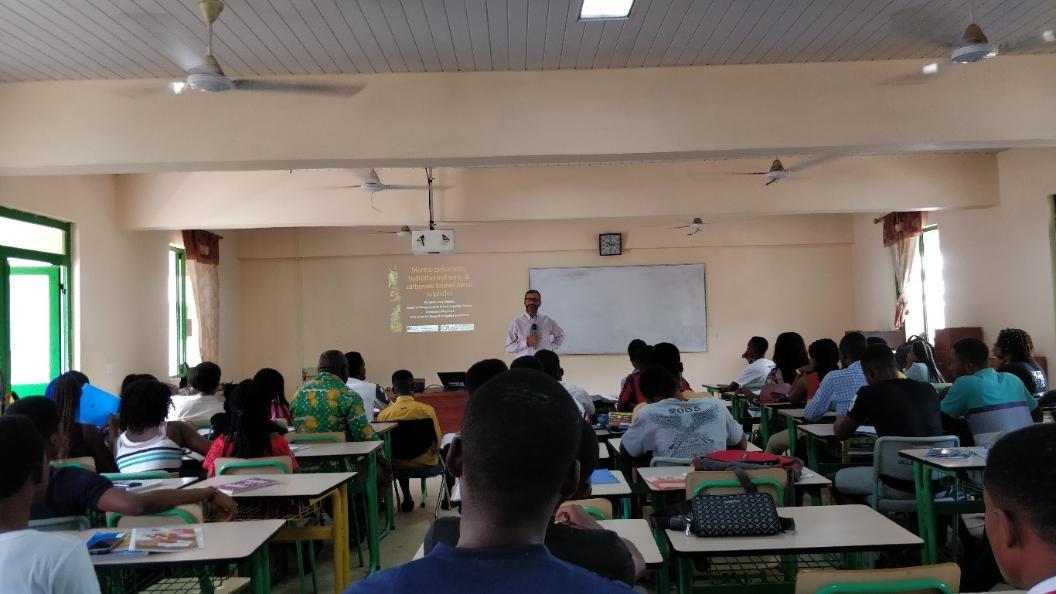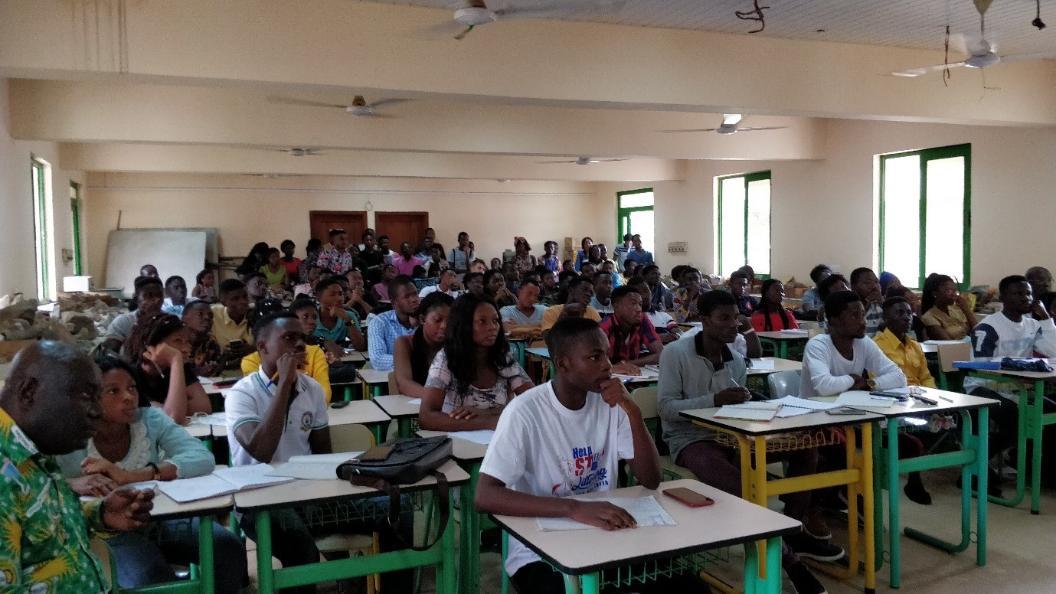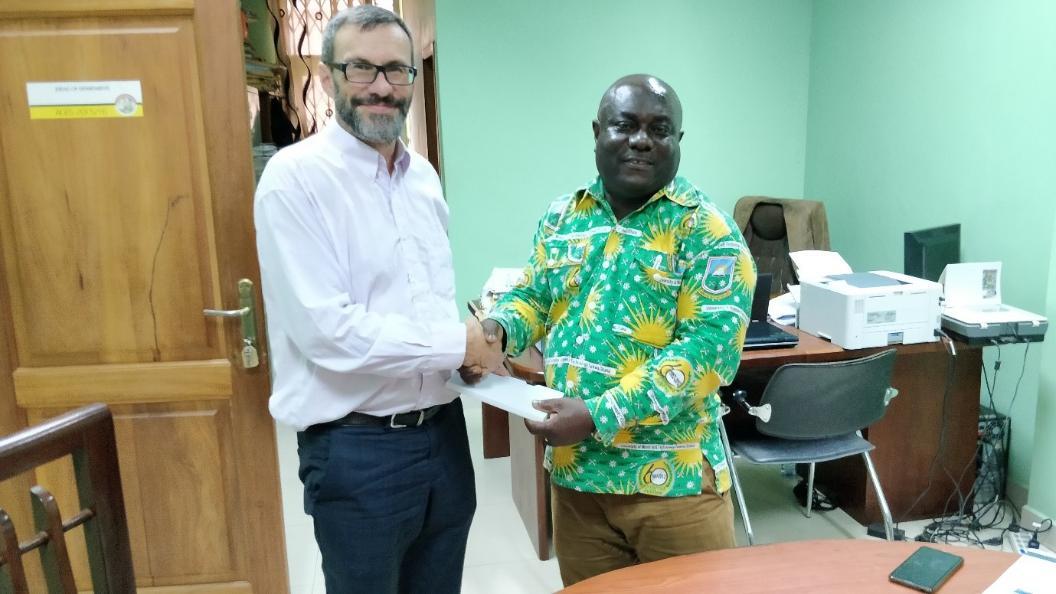 KNUST is a multi-faculty university, aiming to be among the top ten universities in Africa (currently second in Ghana). It is globally recognized as a premier centre of excellence in Africa for Science and Technology. The environmental department at KNUST is in its youth, after being established in 2013. As a result of a high student to lecturer ratio, KNUST is dependent on external collaborations, to attract other top-level academics to travel to Kumasi to teach for short periods of time. The benefit of this kind of academic structure, when executed correctly, is a rich flow of information from a diverse array of researchers. The main focus of the department is currently on climate and resource management (including fisheries), sustainable economic development, groundwater pollution and renewable energy supply.
The team met with several high level academics including: Dr. Philip Antwi-Agyei, a lead author for the Intergovernmental Panel on Climate Change (IPCC) Special Report on the impacts of global warming of 1.5 C above pre-industrial levels; Dr. Jonathan Hogarh, a senior lecturer at the faculty and an expert on water quality; Dr. Isaac Know Tetteh, who specialises with climate variability and predictability; and Dr. Alhassan Sulemana, who specializes in Environmental Impact Assessment and waste management. Andy, John and Luke were kindly welcomed to try some local food at the campus, where they had some fufu and kelewele!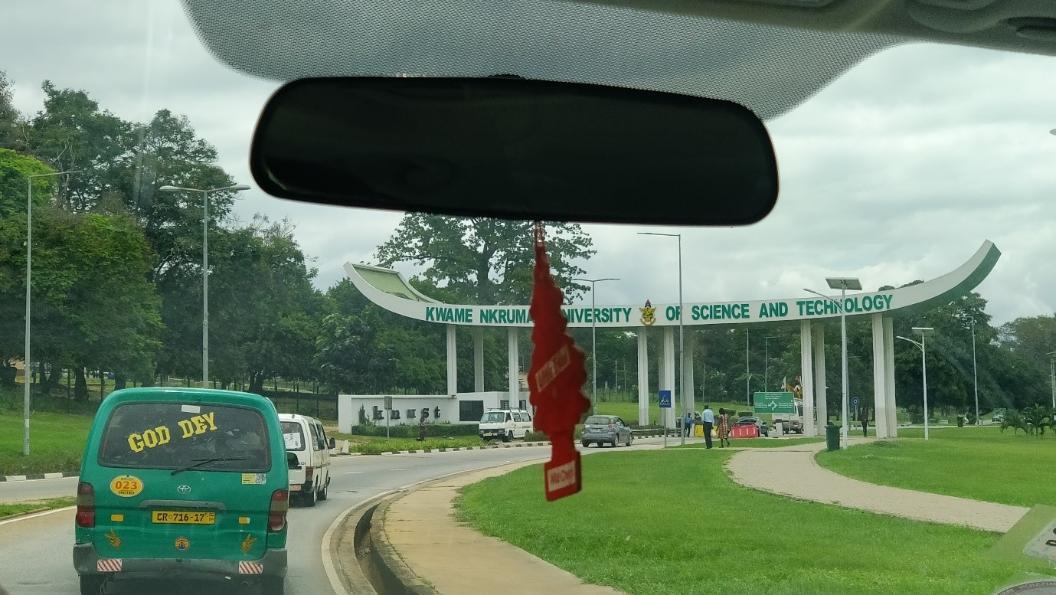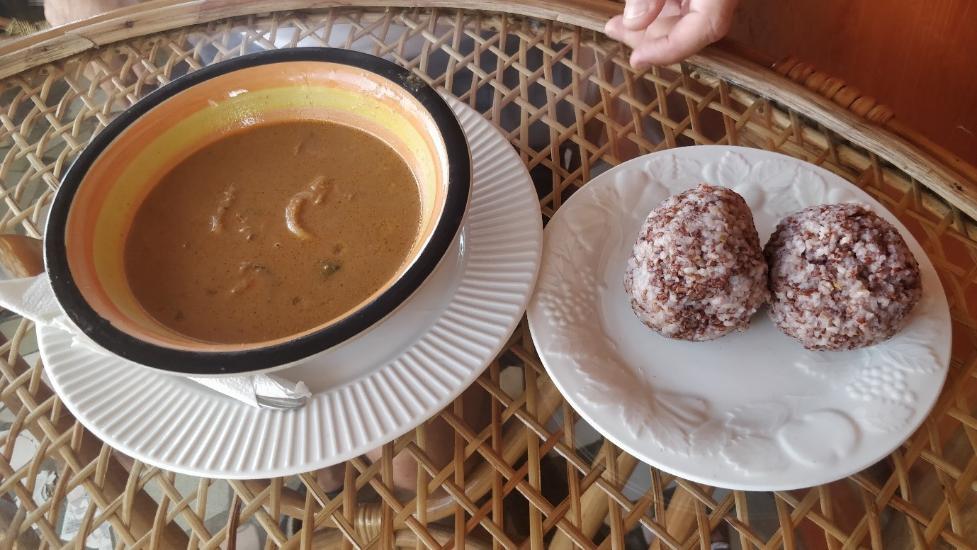 UCC Ghana is ranked 3rd highest of all third-level institutes in Ghana. The main priority of the environmental faculty is to train scientists to tackle Ghana's many environmental problems (water quality, food management, socio-ecological systems) as well as other global issues (environmental change mitigation, Remediation and policy, pollution of Environmental Media and biota). The team were warmly met by the Head of the Department, Mr. Paul Essandoh, as well as with Prof. Frederick Ato Armah, Prof. Aaron Asare, Prof. Dennis Aheto - all well-established academics within their fields. As well as sharing the acronym, it was clear that there were many commonalities between UCC Ghana and UCC Ireland, in particular within the centre for coastal management!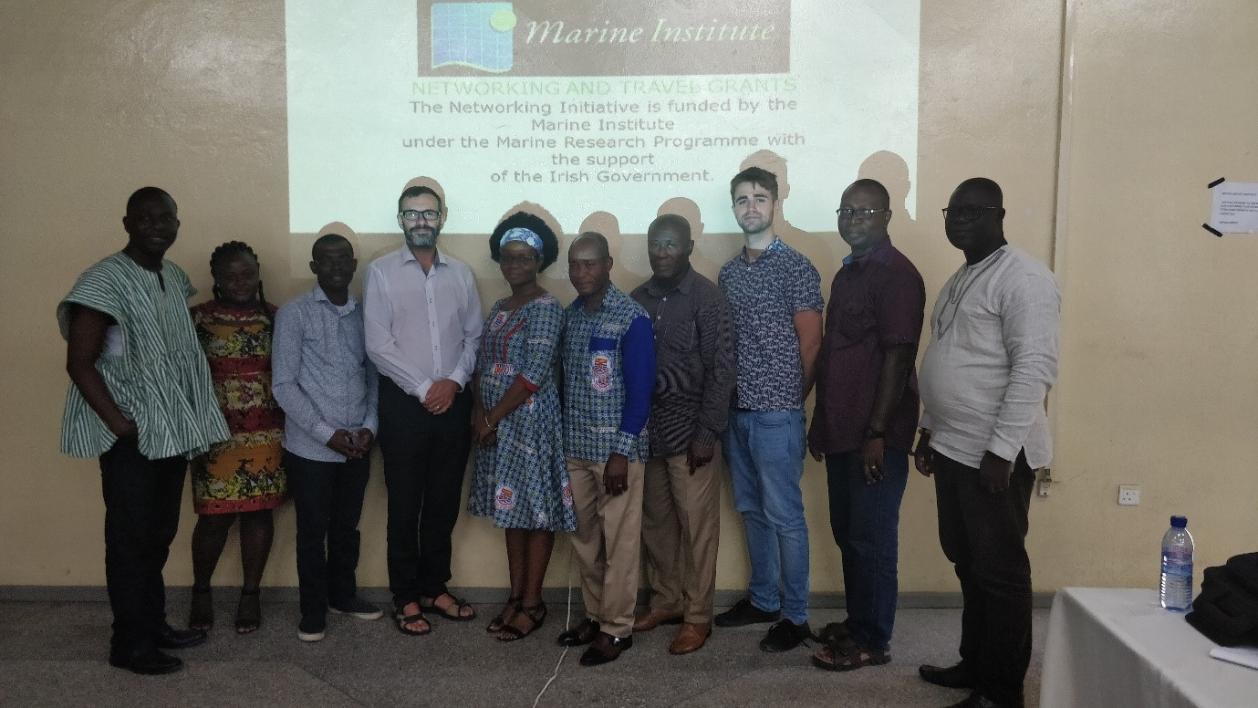 The majority of the academics met on this trip were keen to build relations between Ghana and Ireland, specifically related to effective fisheries management. This visit has also brought to the attention of each university of the current state of affairs of CWCs in an ever demanding climate. CWCs have been recently identified off the Ivorian-Ghanaian margin (i.e. the Gulf of Guinea; Buhl-Mortensen et al. 2017). It is within the best interest of all West African stakeholders to monitor these habitats in greater detail, to ensure the health and prosperity of their oceans continue.