The Future is Bright
Professor John Cryan, Vice President for Research and Innovation at UCC, introduces UCC Futures – the university's ambitious new programme developed to address global societal challenges and secure our future through research excellence.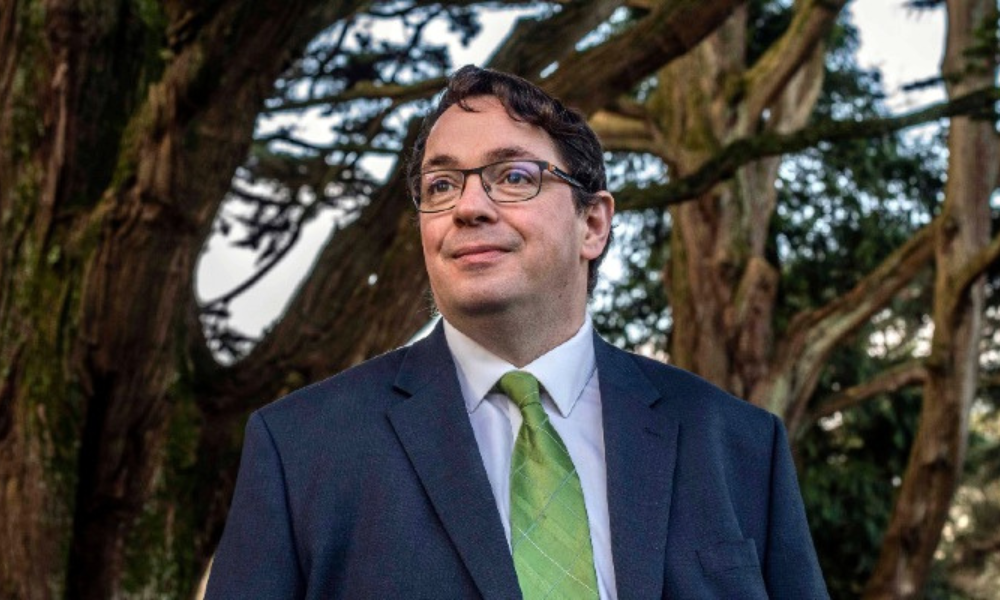 UCC Futures is our ambitious new programme to prioritise research across 10 interdisciplinary areas: Future Medicines; Children; Food, Microbiome and Health; Pharmaceuticals; Future Ageing and Brain Science; Quantum and Photonics; Collective Social Futures; Future Humanities; Sustainability; Artificial Intelligence and Data Analytics.
The programme has been developed to inspire, engage and enable our researchers to create tangible solutions at a scale that can address emergent societal needs and global grand challenges for a sustainable future. The programme has evolved through our discussions about how we prioritise key areas where UCC can compete at a global level, to have major impact.
UCC Futures is about discovering solutions that are going to help us to navigate climate change, a better planet and antimicrobial resistance; enable us to understand the technologies that underpin the medicines of the future, and help us to create a just and socially responsible future.
We focused on these 10 research pillars because they speak to some of the biggest societal needs we have, underpinned by the United Nations Sustainable Development Goals (SDGs). The research pillars range from hard STEM areas like quantum and photonics, all the way to the radical humanities and sustainability. We chose areas where UCC has a history of delivering, but also areas where – with investment – we can really compete on scale.
UCC Futures is about more than just the big 10 research pillars – it is about securing our future through excellence in research. It is also about making sure that we value research throughout the whole organisation – at an individual level, at a group level, and then at this larger-scale level. We intend to make UCC Futures inclusive and ensure the 10 research areas are speaking to transdisciplinarity. I think it is at that intersection between disciplines where UCC can really lead.
UCC is uniquely positioned to drive an initiative like UCC Futures because of our ability to work across disciplines. We have wonderful examples of this: researchers in the Tyndall National Institute working with the Department of Modern Irish on medieval manuscripts; researchers in the Environmental Research Institute working with sociologists; professionals in Medicine working with researchers who are developing artificial intelligence algorithms. It is at that intersection where Cork can really excel.
UCC Futures is about creating an ecosystem where our students can be taught by global leaders in research areas – and that will differentiate UCC from other universities and institutes. At UCC, we will have some of the best researchers in these big 10 research areas. We aim to create a consciously better society through excellence in research, and embedding within it a curriculum that is going to be informed by these leading researchers on campus.
The future of research is collaboration – reaching for big ideas; working not just with industry but with society and communities in an engaged way; collaborating with partners at global, European, national and local level; and tackling big problems in areas where Cork can lead.
For more information about UCC Futures, please visit the dedicated website through this link.
Photography: Clare Keogh