President's Welcome
A welcome message from Professor John O'Halloran, President of University College Cork.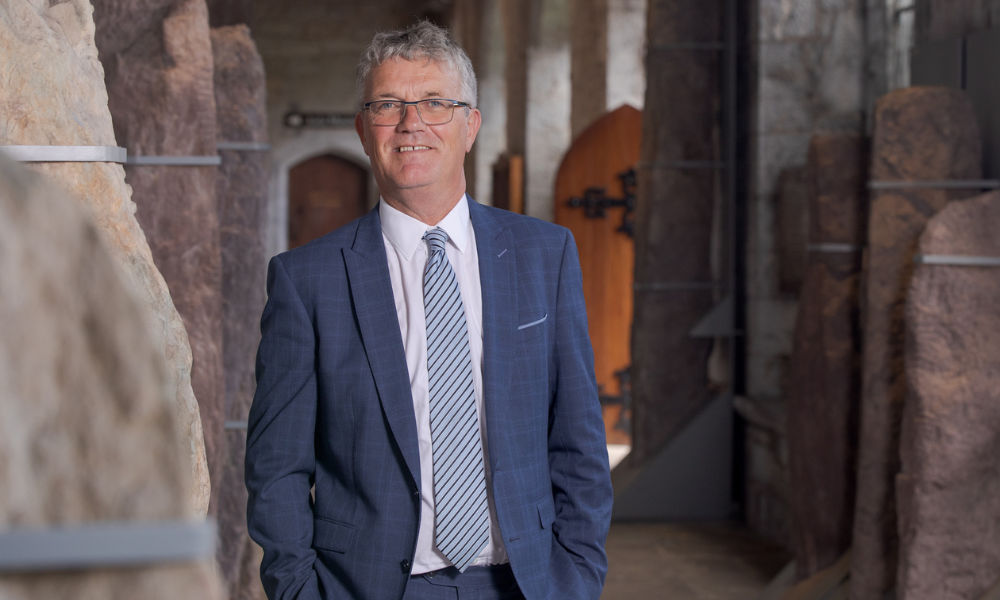 Fáilte is fiche go dtí eagrán an fhómhair de Independent Thinking – iris Choláiste na hOllscoile Corcaigh.
As we begin a new academic year, welcoming both new and returning students, our campus is buzzing with activity and excitement for the semester ahead. This is always a special time of the year for the UCC community, which is why it is fitting that we are bringing a very special event to campus this autumn – Other Voices: Bringing It All Back Home. As we prepare to host the live musical talents of artists such as Biig Piig, SOAK, Cian Ducrot and Susan O'Neill at our most iconic campus locations, in this issue we catch up with the founder of Other Voices, Dr Philip King – acclaimed musician and broadcaster, and UCC alumnus.
One of the highlights of the return to campus is seeing and greeting our new students, those who are just embarking on their university journey. At UCC, we are lucky to have such a diversity of interests and talents across our community, and I look forward to seeing our new students immersing themselves in campus life and culture. They need only look to the exceptional students within this issue for inspiration - among those featured are Global Student Entrepreneur of the Year Nick Cotter, and Enterprise Ireland Student Entrepreneur of the Year Annie Madden. Both Quercus Scholars and students of Business and Law at CUBS, Nick and Annie discuss the deep-rooted origins of their entrepreneurship. They feature alongside some of UCC's brightest young sports stars – from All-Ireland champions to international title-holders – as we acknowledge their recent exceptional success.
UCC Research has been in the headlines again of late, with a study led by Professor Séamus Davis – in collaboration with the University of Oxford – paving the way for developing 'revolutionary' room-temperature superconductors. In this issue, we're spotlighting another impactful research project, pHetalSafe – led by Dr Fergus McCarthy and Sarusha Pillay of the INFANT Centre. Vice President for Research and Innovation Professor John Cryan also introduces UCC Futures – an ambitious new initiative developed to enable UCC to lead and continue to create a research environment that responds with agility to global societal challenges.
I hope you enjoy these stories, and more, in the latest issue.
Le gach dea-ghuí,

Professor John O'Halloran
President, University College Cork