Bringing It All Back Home
The Aula Maxima, the Honan Chapel and the Glucksman Gallery will be the backdrop for Other Voices: Bringing It All Back Home, an unforgettable night of music and song on Thursday 29 September 2022. Cork native, Scullion frontman, Other Voices founder and UCC graduate Philip King returns to his native city and shares with Nancy Hawkes the personal significance of bringing the event back home to UCC where his musical journey began.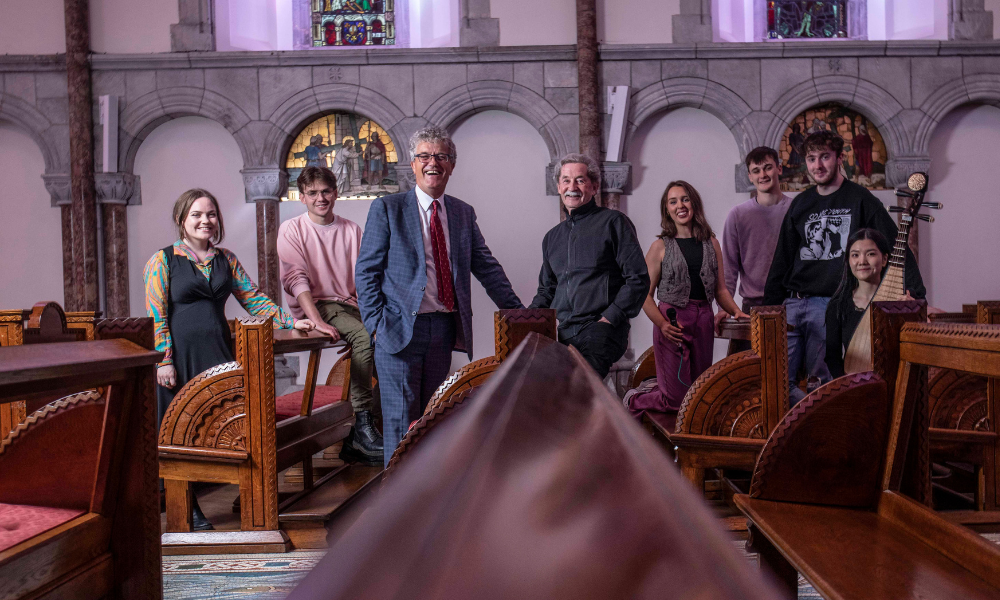 "In 1950s Ireland, we had no technical devices. However, I recall my father coming home with a brown paper parcel on the back of his bike containing a Pye radio," Philip remembers. "Together, we plugged it in. The valves heated up, with a distinctive smell, and a green pilot light lit so we could tune in to the world."
Philip was born in Erinville Hospital in 1952, within shouting distance of the front gate of UCC. He grew up near 'the College' and attended Glasheen Boys National School and Scoil an Spioraid Naoimh. The youngest of a family of four, his siblings all went to UCC. So it was understood that Philip's next step after school would be university, and that meant a short walk down Donovan's Road to UCC.
"It was both the most formative and delightful period of my life," he remembers. "In the 1970s, the student population was so small that it seemed as though everyone knew each other. We operated entirely within the confines of the campus, bound by College Road and Western Road. There is no doubt that my musical expedition began the day I walked through the gates of UCC."
As an arts student, the departments of Irish and English were Philip's regular haunts. "I learned as much outside the room as I did inside," he says. "I loved the exchange, the banter and the argument. I would go to meetings of Philosoph when there was a good row on. Dramat and Cumann na Gaeilge were also very popular hangouts."
UCC at that time, in the 1970s, was home to an extraordinary cohort of talent. It was the time of the brilliant Innti poets, who were flourishing in UCC. Liam Ó Muirthile, Louis de Paor, Gabriel Rosenstock, Michael Davitt and Nuala Ní Dhomhnaill were all Philip's contemporaries.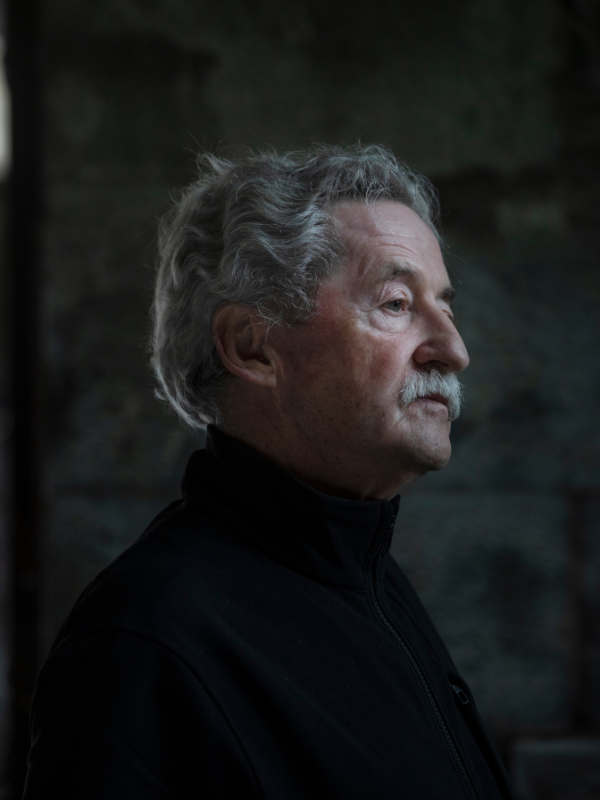 It seemed like there was music of every sort in the air in UCC and Cork at that moment in time. He recalls seeing legendary sean-nós singer Nioclás Tóibín and The Chieftains in the Aula Maxima, but it was an encounter with a fellow student that was to be the start of an enduring friendship and artistic collaboration: "I clearly remember walking down the Stone Corridor and hearing piano music from the Aula Max. I walked in to encounter a very thin, fair, intense man sitting at the piano absorbed in one of the great Irish airs." The pianist was the late Mícheál Ó Súilleabháin.
Cork: the singing city
Philip also found himself immersed in the music and energy of 'downtown' Cork. "The language of Cork was very rich, the accent very strong, with a mellifluous lilt. It was a 'singing city' which I found very attractive. There was a diversity of musical languages falling into my ear during this period of my life, and I loved every minute of it. I found myself suddenly free to think, to argue, to express myself and be open to learning. I found my head filled with ideas and energy that sustained me long after I left," he says.
"By 1972, Ireland was 50 years on from independence. I started to ask myself, where were we as a people? Had we finally dissolved some of the post-colonial hangover? Were we able to engage with the language and music that was ours in a way that we were proud of, rather than being ashamed of? At the time, some people thought that the Irish language might hold you back and be redolent of failure. Parents gave their children what they saw as the gift of English because it would serve them well when they inevitably had to emigrate," he remembers.
"I asked myself what riches left Ireland as her people emigrated? In materialistic terms, their baggage didn't carry too much of value. But inside their heads, their hands and their feet were a priceless box of songs, stories, dances and tunes." These questions became the theme of the 1991 Emmy-award-winning documentary Bringing It All Back Home, which Philip produced in collaboration with his partner in life and business, Nuala O'Connor.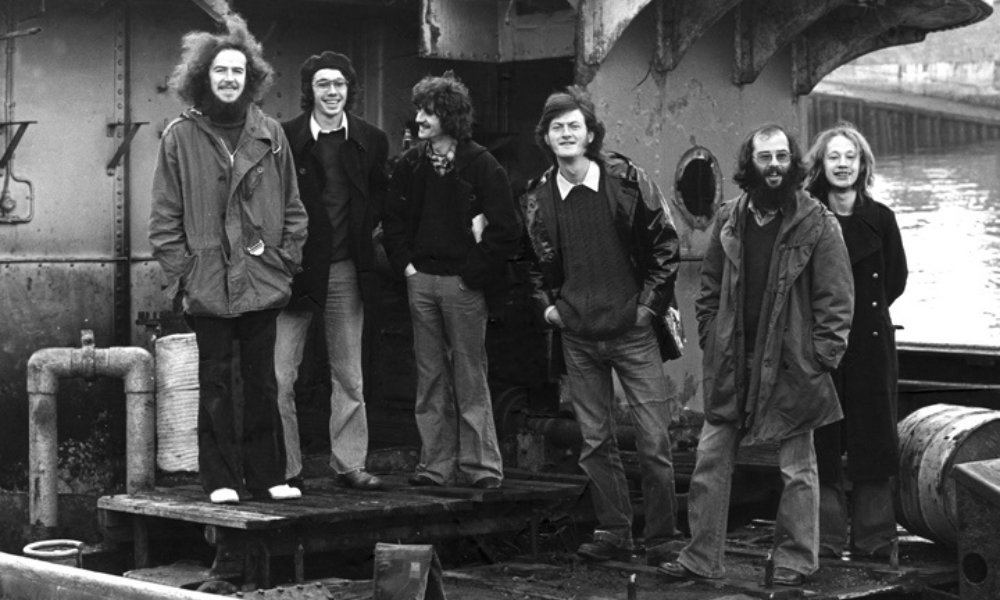 Putting the 'A' in STEAM
As an impresario and curator of some of Ireland's most iconic cultural events of recent years, Philip is well qualified to comment on the value of an arts degree. "When your mother says: 'You'll never get a job with an arts degree!' I would posit the following: if you leave STEM on one track, and humanities on the other, and they move along into infinity in parallel with one another, you're missing a trick. It's at the place of convergence where magic happens," he says.
"Every artist I know understands three things: failure, rejection and having to get up and try again. All the artists I know share some common characteristics: self-belief, comfort with the unknown, accepting that failure is an inevitable part of success, being dogged, being tough and not taking 'no' for an answer. These are qualities that are vital for graduates of all creeds. I believe that UCC is educating people to believe that the ideas they have will fly. And we will get better, more rounded ideas if they come from people who understand the importance of perseverance, resilience, and the sine qua non 'keeping on, keeping on, keeping on'," he observes.
South Wind Blows
Amid the myriad projects he is involved with, there are some constants. He still tours with the band Scullion. His Sunday-evening radio programme South Wind Blows is broadcast from his home in the most westerly point of the Dingle peninsula. "I just sit in my room and look out the window. I love doing the radio show," he smiles. "It's a really warm medium. It feels like you're speaking to just one person. I've more people listen to the broadcast around the world than at home in Ireland."
A celebration of 'what's about to happen'
Now in its twentieth year, Other Voices is both a celebration of established and aspiring artists, and a cultural phenomenon. As Philip explains: "When Nuala and I set up South Wind Blows, the cultural production company behind Other Voices, she articulated our purpose very succinctly: 'We celebrate what's about to happen, and capture what's about to disappear.'"
Hozier, Dermot Kennedy, Sam Fender, Sigrid, Lisa Hannigan, Little Simz, Villagers, Arlo Parks, The National and Amy Winehouse have all found their way to the tiny stage in St James' Church, Dingle. Other Voices offers artists a unique platform, with the highest production values and the best technical crew in the world. Although the physical venue has capacity for an audience of just 80, a live stream allows people from all over the world to gather to join the unique event.
Other Voices at UCC
Hosted by legendary Other Voices presenter MayKay, the line-up features some of the country's most brilliant contemporary musicians: Mercury Prize nominee SOAK; Cork-born, London-based rising star Cian Ducrot; a solo set from Susan O'Neill; and an exclusive performance from critically acclaimed Cork-born experimental artist Biig Piig.
Performances across the UCC campus will include alt-electronic artist and member of the Soft Boy Collective, Yenkee, art-punk Cork three-piece Pretty Happy, three-part harmony trio Rufous Nightjar – consisting of Branwen Kavanagh, Anna Mieke and Zoe Basha – plus a band of UCC traditional musicians led by Caitlín Nic Gabhann, UCC's artist-in-residence for 2022.
Other Voices: Bringing It All Back Home will be streamed live to the world from across the UCC campus at 19:00 (GMT+1) on Thursday, 29 September. You can join the live-streamed event here.
Full details are available at Othervoices.ie and by following #OVUCC on social media.
This collaborative live stream is produced in partnership by South Wind Blows, Other Voices and UCC, and made possible with the generous support of the Department of Media, Tourism, Arts, Culture, Sport and the Gaeltacht, and Bank of Ireland.
Main photography: Clare Keogh
Photo 3: Courtesy of freddiewhite.com