Time for positive change
Dr Avril Hutch, UCC's recently-appointed Director of Equality, Diversity and Inclusion (EDI) speaks to Nancy Hawkes about the experiences that have shaped her career and her vision for the positive changes EDI will deliver for the university.
"UCC's commitment to EDI is clear," says Avril. "This is not a tick-box exercise, it is about delivering real, incremental change for the better. We know how far and wide our community of students, staff and alumni go. I hope that this added dimension to their education and learning will leave a 'UCC imprint' on the world."
It is the solid foundation of EDI principles, combined with the university's commitment to the United Nation's (UN) Sustainable Development Goals (SDGs), that attracted Avril to her new role: "I firmly believe that EDI and sustainability are interlinked and interchangeable," she says. "I saw that by working with the UCC community I would be able to tie together EDI and tackling climate change. We know that climate change, as well as the COVID-19 pandemic, have had and are having a disproportionate impact on particular cohorts of society. Working on these issues together, in a university with such a strong commitment to the UN SDGs, means that we'll be able to bring about greater societal change and ultimately help make the world a better place."
Avril is an alumna of UCC, who earned a PhD in History. A scholarship enabled her to travel to the United States, where she pursued her research interests in identity, discrimination and stereotyping among immigrant and minority populations. This experience consolidated a long-held desire to work in the fields of EDI and human rights.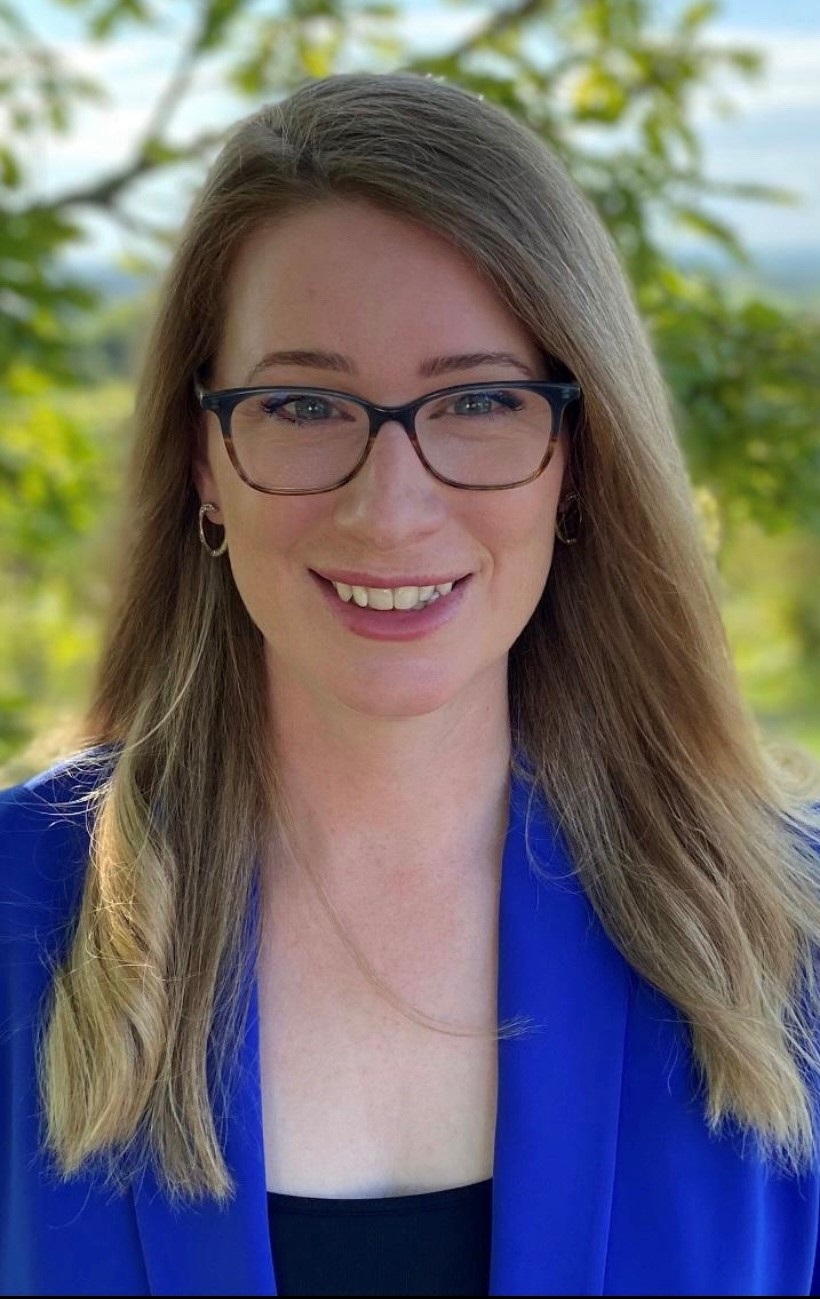 "My parents have a drawing that I did when I was just 11, from when Mary Robinson came to visit my local town," she remembers. "In the picture I had the UN flag, Mary and myself in the middle. I clearly had strong beliefs from a young age!"
After graduating, she worked in Africa as a volunteer before securing a post with UNICEF working on child protection and human rights projects in South East Asia. On returning to Ireland, she led a human rights review process across Ireland on behalf on the Irish Human Rights and Equality Commission (IHREC).
She returned to Africa, spending three years working on a human rights capacity-building project, sponsored by Irish Aid, in Sierra Leone and Malawi. "Towards the tail end of the project, the Ebola virus was gaining a foothold. Sierra Leone is one of the poorest countries in the world. It's had a long history of political turmoil, civil war, and one of the most challenging healthcare environments in the world. The human rights work we did there was informed by local needs, and inventions were tailored and led by our partners there. The importance of this work and the need for national ownership became even more apparent with the onset of Ebola," she remembers.
Avril joined the Royal College of Surgeons in Ireland (RCSI), where she continued to work on capacity building projects in Africa, moving on to an Irish Aid funded surgical training programme across 10 countries in east, central and southern Africa. "I engaged with so many dynamic and interesting people," she remembers. "One of my proudest professional achievements was co-establishing Women in Surgery Africa. The organisation is now a pan-African association of women surgeons who are doing incredible work to ensure gender equality in surgical training."
Avril also supported the development of a gender equality programme for women surgeons in Ireland which resulted in a significant increase in female surgical trainees. She went on to be appointed Associate Director of Equality, Diversity and Inclusion for RCSI where she developed an EDI action plan and led the landmark campaign 'Women on Walls'. The project marked a significant contribution to female portraiture in Ireland, and enhanced representation of female role models in healthcare.
"I feel very strongly that irrespective of your discipline of study, EDI is a life skill and a resource that everybody should have" - Dr Avril Hutch
Her appointment as Director of EDI at UCC allows Avril to build on a solid foundation of progressive impact, particularly in the areas of LGBT+ representation, gender equality, disability support and race equality.
In the mid-80s Cathal Kerrigan and Dr Joan McCarthy were trailblazers in establishing UCC's LGBT+ network. Initiatives like the Allies Scheme and flying the LGBT+ flag over the Quadrangle were extremely progressive. More recently, a rainbow walkway [pictured] is helping to create a welcoming and inclusive atmosphere for the whole campus. "UCC was the first university in Ireland to launch a dedicated Gender Identity and Expression Policy to advance support for transgender staff and students. I'm really proud to work with the LGBT+ Network, among others, and to help bring forward this agenda," says Avril.
In the early 2000s UCC was one of seven European countries to participate in Genovate (the precursor to Athena SWAN) which formalised principles for gender equality in higher education. UCC was also among the first universities to receive an Athena SWAN Bronze Award, and with 10 awards to date, is currently working towards a Silver Award for 2023.
UCC is also at the forefront of disability support services, particularly those for students. "A good example of this commitment lies opposite the EDI office in the South Lodge, where there is a beautiful autism-friendly garden. This ties in with UCC's commitment to access and disability supports, weaving it into the natural environment," Avril says.
UCC was the first Irish university to establish a Race Equality Forum back in 2018. "This issue has been amplified in people's minds after the summer of 2020 and Black Lives Matter. It's really important that as a university, we take forward this agenda in a meaningful way, and that we develop a concrete action plan that allows us to tackle systemic racism," Avril says.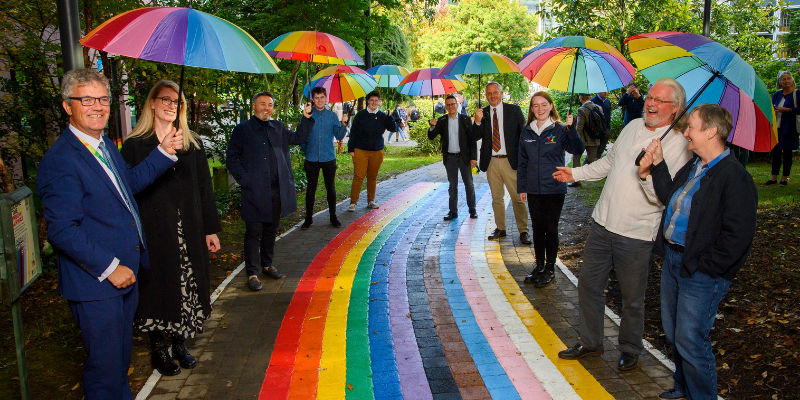 "I will work to build on these strong, progressive foundations, to enhance an intersectional approach, while ensuring that the protected characteristics set out under Irish equality and Public Sector Duty legislation are part of our role and duty as a university," she adds.
"Creating a sense of psychological safety is key to ensuring that discussions are informed and fair. We are working to ensure there is no place for intolerance, harassment or discrimination on our campus.
"We are currently developing UCC's first EDI Action Plan in consultation with staff and students, which we plan to launch in January. I've already met with over 300 people at this point, to discuss particular areas or things they would like us to pursue. There are already some very clear actions around training and education. To that end, we're currently developing an EDI training hub and digital badge.
"The concept of student partnership is critical. Our students are really engaged with the EDI agenda and have lots of grassroots initiatives themselves through their clubs and societies. I hope that we'll be able to both support them and learn from them too."
Avril recognises that EDI is essentially a change management process and that change is not always easy. "It's about people's deeply held beliefs. And those beliefs depend on your background, who you spend time with, your identity, what your values are, among many other thing," she says. "Irish legislation may set out the law that we have to comply with, but that doesn't mean that everyone will have the same mindset."
"I feel very strongly that irrespective of your discipline of study, understanding EDI is a life skill and a resource that everybody should have. At some point in everyone's life an EDI challenge will come along. Whether that's a short-term illness or a family member coming out, or a change in your own life circumstances, it has relevance in all aspects of life."
"EDI is about relationships. It's about how individuals and groups communicate with one another in a holistic way. In UCC, staff and students are key to the process. EDI is for everyone. As a programme of work for the university, it's owned and informed by the whole community. Together we will have a positive impact on wider society."
Visit UCC's dedicated Equality, Diversity and Inclusion website for further information.
Photography: Provision