News
News
Mark O'Sullivan, wins UCC Entrepreneur of the Year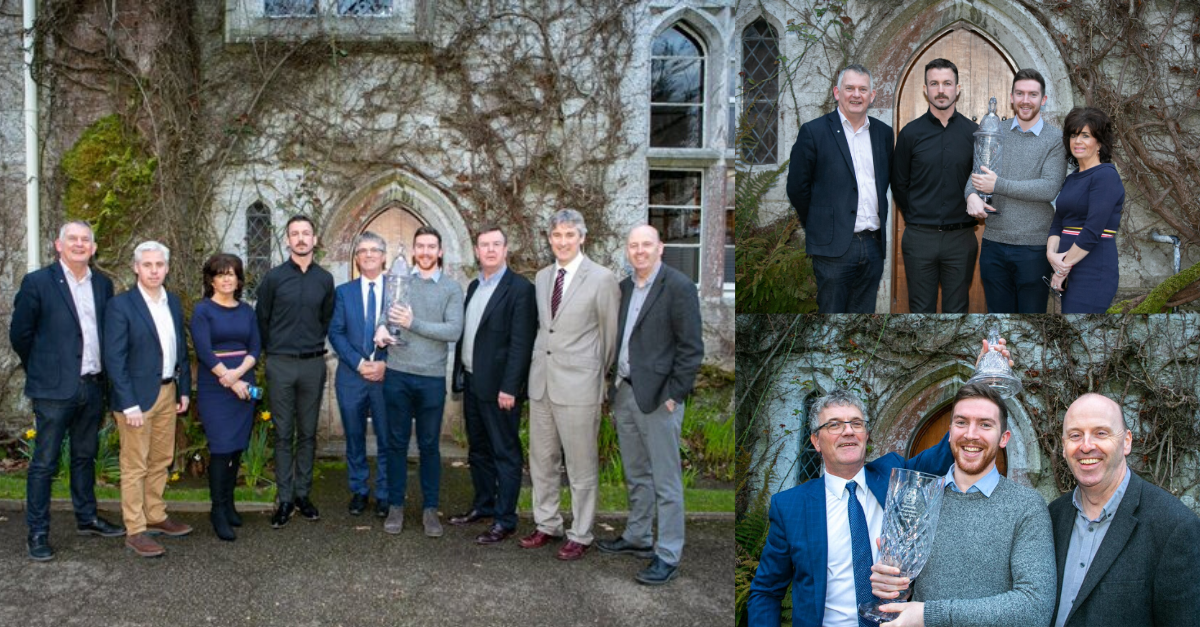 Mark O'Sullivan of Neurobell was named UCC Entrepreneur of the Year for 2020.
The Awards, co-ordinated by UCC's Entrepreneurship Implementation Group, and chaired by Professor Joe Bogue received 52 applications for the 2020 Awards, an increase of nearly 200% on the number of applications submitted in 2019. Application breakdown included 27 undergraduate, 22 postgraduate and 3 researchers from 25 different disciplines.
The promoters of 12 projects were shortlisted to present their business ideas to an External Evaluation Panel.
The External Evaluation Panel consisted of the following individuals:
Paul McGuirk, Head of Enterprise, Local Enterprise Office Cork City
Alan Carroll, UCC Branch Manager, Bank of Ireland
Gary Wade, Cork School of Economics
Pat Lynch, CEO, EviView
On Friday March 6th, Gary Wade, Chair of the evaluation panel announced the winner of the 2020 UCC Entrepreneurship Awards at the UCC Boole Library in the creative zone with Deputy President and Registrar John O'Halloran on hand to present the impressive crystal trophy to the winner Mark O'Sullivan of Neurobell.
Neurobell is developing a diagnostic medical device for the brain. The portable, handheld and wireless device monitors electrical brain activity (EEG) using state-of-the-art electronics, portable computing devices, and provides decision support through novel signal-processing and machine learning (ML) algorithms.