News
News
IGNITE Visits Start-up Hub In Skibbereen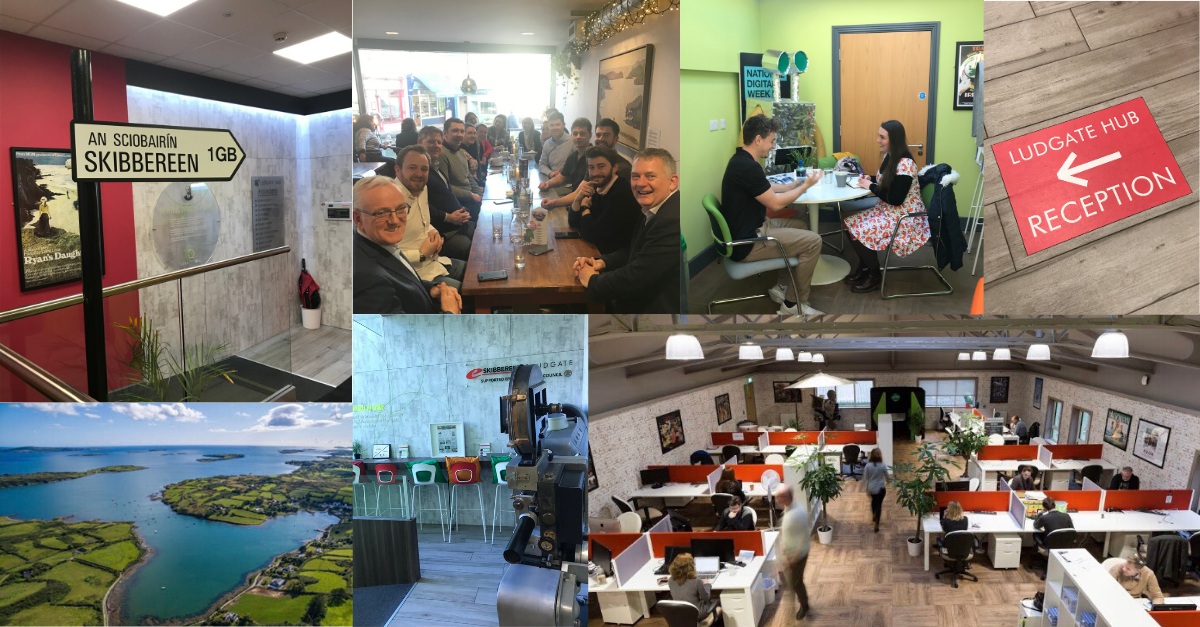 On Monday 2 March, IGNITE visited the Ludgate Hub in Skibbereen, Ireland's first rural 1 Gig society.
IGNITE start-ups took a trip to the Ludgate Hub in West Cork, a modern co-working space with 1000MB connection, the hub utilises the digital age for job creation and innovation. Ludgate's initial aim was to facilitate up to 75 people in a creative co-working environment with a longer term objective to facilitate 500 direct jobs and 1000 indirect jobs by the end of 2020 via a sustainable digital economy for Skibbereen and the wider West Cork area.
On arrival, IGNITE was greeted by Ita Murphy, the Start-up and Entrepreneurship Manager at Ludgate and Oliver Farrell, Ludgate Director. They shared an overview of the Hub and the impact it has had for start-ups and job creation in rural Ireland since its inception and spoke about the plans for developing Ludgate II. This is in line with their strategy to becoming the leader in rural innovation and entrepreneurship.
Following the presentation, Elma Connolly, the Hub manager took the IGNITE start-ups on a tour of the building, showcasing the state of the art co-working and office space, meeting room facilities and the story behind the Hub which was originally a cinema and then a bakery.
Later that afternoon, Ita and the team kindly co-ordinated a speed mentoring workshop for the IGNITE cohorts to meet with entrepreneurs, company founders, directors, corporates, industry experts all of whom are based in West Cork. Each start-up met up to four mentors for approx. 20mins each which gave them the opportunity to learn from a variety of individuals with differing perspectives and experience.
That evening, the Ludgate team, IGNITE start-ups and mentors gathered for a meal before going to the West Cork Hotel, where Dr Martyn Farrows, COO, SoapBox Labs was a guest speaker for a Ludgate Event. "SoapBox Labs is an award-winning AI company specializing in the development of automated speech recognition (ASR) for kids."
Lots of connections, contacts made, information, advice and knowledge obtained in just a few hours!