News
News
International Women's Day 2023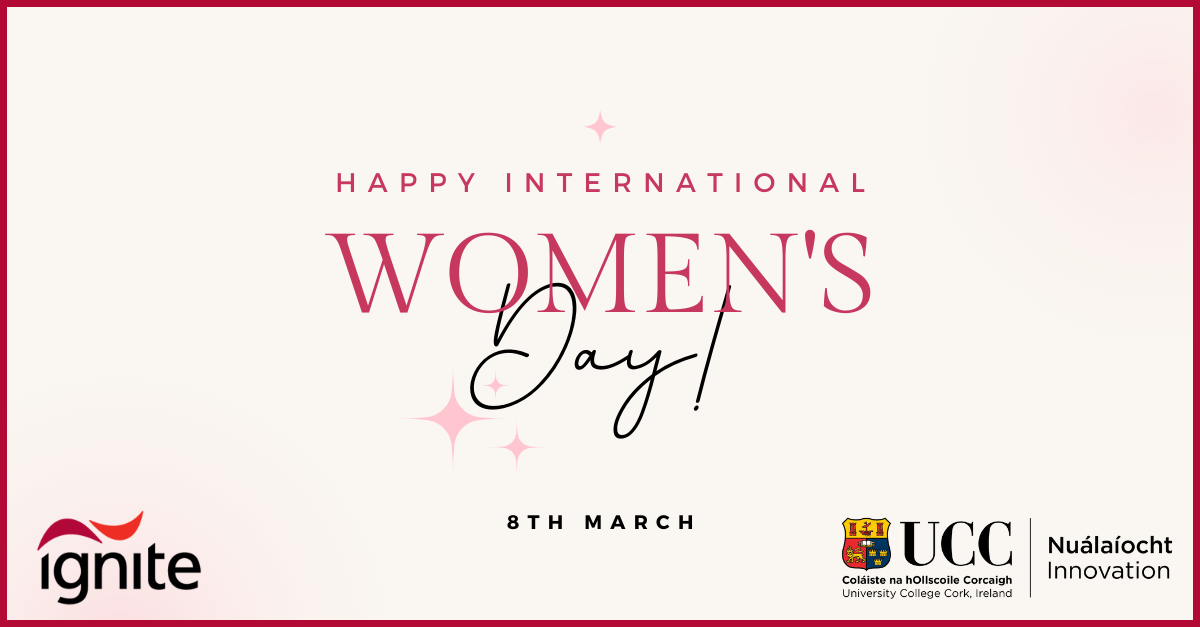 Showcasing the female founders on IGNITE for International Women's Day 2023.
International Women's Day is a special day to commemorate the amazing women in our lives, to celebrate the achievements they've made and acknowledge the crucial role they play in society. It's also a day where we bring gender issues to light such as gender inequality, and place an emphasis on initiating a discussion worldwide, to come together as one and find a solution to make the world a better place for women.
Over the last 12 years, countless female founders have come through IGNITE and have gone on to build successful businesses. These women inspire the females of tomorrow by stepping into the world of entrepreneurship and showing the world that they can build successful businesses. IGNITE is proud to be able to empower women to build businesses, to offer the guidance and support required to help them build their start-up from the ground up.
For International Women's Day this year, IGNITE would like to highlight the female founders currently on the programme: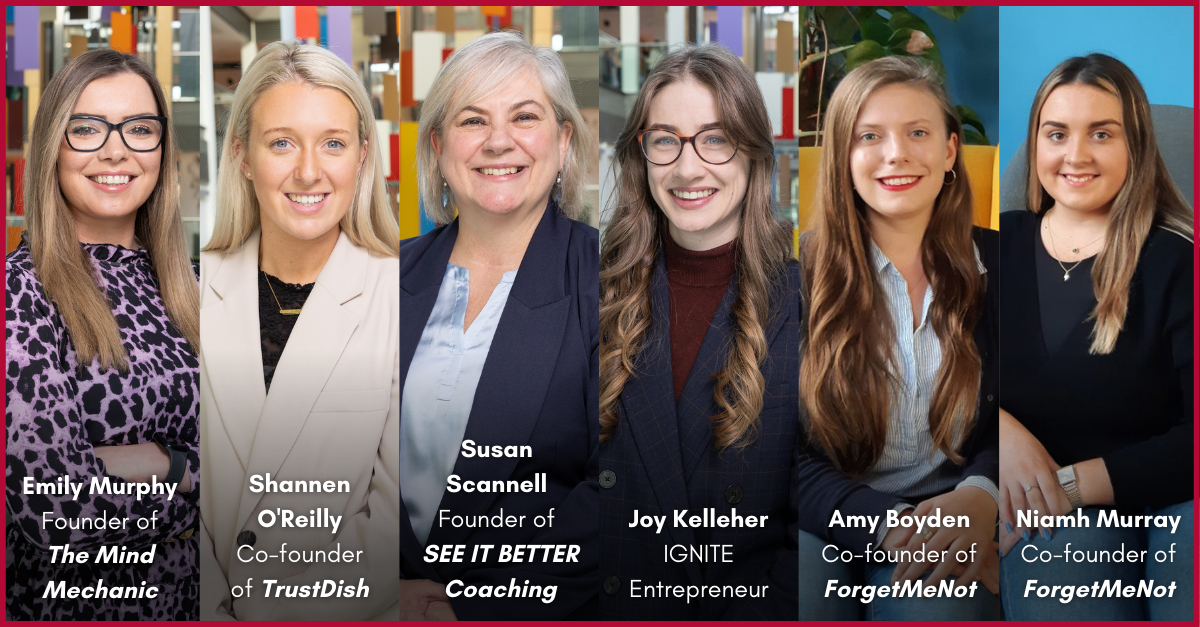 Emily Murphy, founder of The Mind Mechanic - PgDip (Cognitive Behavioural Therapy), UCC, 2022. The Mind Mechanic provides innovative psychotherapy services through mindset workshops & cognitive behavioural therapy sessions that adapt to your specific needs.
Shannen O'Reilly, co-founder of TrustDish - MSc (Food Business and Innovation), UCC, 2022. TrustDish is developed by those who understand the impacts that food allergies have on people's lives. It also recognises the challenges that the food service sector face in effectively communicating allergen information. TrustDish aims to provide a solution that will make the lives of food service providers easier and the lives of allergy sufferers safer.
Susan Scannell, founder of SEE IT BETTER Coaching - MSc (Mindfulness-Based Wellbeing), UCC, 2022. SEE IT BETTER Coaching aims to provide professional coaching, aligning yourself to core values for companies and individuals. Susan also aims to help businesses thrive with a stronger brand identity.
Joy Kelleher - PhD (Occupational Therapy), UCC, 2023. Joy is working on an occupational therapy mental health service. The company works with individuals, families and groups, providing bespoke mental health education, assessments and interventions. The company's ethos is to meet clients where they are at and empower them to make positive changes in their lives.
Amy Boyden / Niamh Murray, co-founders of ForgetMeNot - MSc (Public International Law), Utrecht University, 2022 / BCL (Law and Business), UCC, 2021. ForgetMeNot is an app that acts as a bespoke and personalised digital memory book for people with dementia. The app provides a simple means for families and carers to practice reminiscence therapy, a practice with proven benefits for a person living with dementia.
It's great to see them all following in the footsteps of our IGNITE female Alumni. We thank you for being amazing role models for each other and for other women interested in starting their own businesses in the future!
If you're a female and a recent graduate who's thinking of starting a business but don't know where to start, IGNITE has several supports available for you, no matter what stage you're at.
Register your interest here: https://www.ucc.ie/en/ignite/registerinterest/