News
News
DREAM BIG!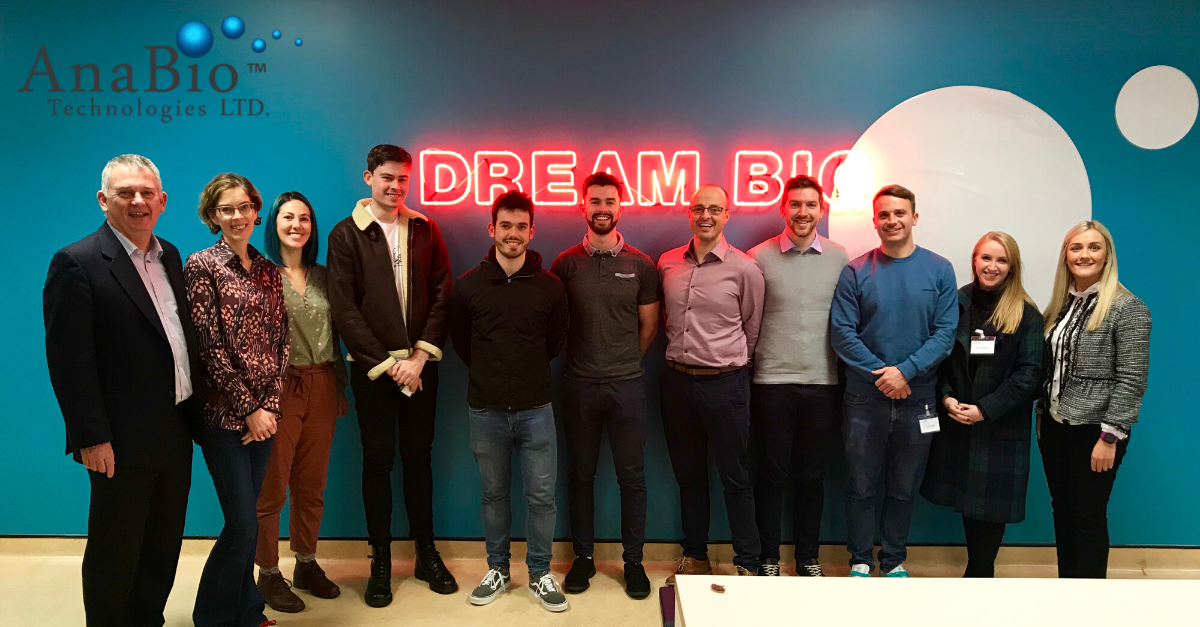 Dr Sinead Bleiel, IGNITE Alumni and founder, AnaBio Technologies invited IGNITE cohorts to visit their new production facility, Centre of Encapsulation in Carrigtwohill on the 13th November 2019.
Sinead spoke to the IGNITE startups about her business journey, from joining IGNITE in 2013 to running a state-of-the-art production facility, employing over 30 staff and exporting micro-encapsulated ingredients to over 20 countries worldwide. She shared the learnings and the challenges she faced along the way and her plans for future growth.
Each of the startups had the opportunity to pitch their business and outline the challenges they're currently facing which allowed Sinead to offer some valuable feedback based on her own experience starting a business.
It was great for the cohorts to get a real insight into Sinead's business and see what she has achieved since IGNITE.