News Archive 2019
News Archive 2019
Fintan O'Toole to deliver the first UCC Jean Monnet Lecture of 2019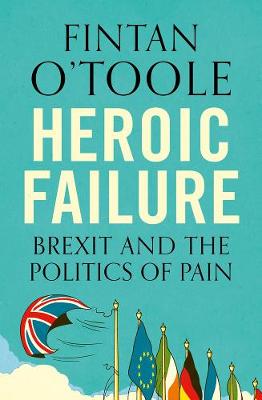 Department of Government and Politics is delighted to announce that the first Jean Monnet lecture of 2019: 'Heroic Failure: Brexit and the Politics of Pain' will be delivered by an accomplished author, literary critic, historical writer, political commentator and columnist, Fintan O'Toole.
NOTE: Change of venue (updated 08.01.2019)
The lecture will take place between 4-5.30pm on Wednesday, 16th January, in Gallery 2, Glucksman Gallery, UCC Campus.
No registration necessary, however, places are limited and will be allocated on a first-come, first served basis so early arrival is encouraged.
Biographical Note:
Fintan O'Toole is a columnist with The Irish Times and Leonard L. Milberg visiting lecturer in Irish Letters at Princeton University. His new book on Brexit was published in November 2018 and he is currently working on the official biography of Seamus Heaney. Born in Dublin in 1958, Fintan has been drama critic of In Dublin magazine, The Sunday Tribune, New York Daily News, and The Irish Times, and Literary Adviser to the Abbey Theatre. He edited Magill magazine and since 1988, has been a columnist with the Irish Times. He contributes regularly to the New York Review of Books. Other books include A History of Ireland in 100 Objects (2013); Enough is Enough (2010); Ship of Fools (2009); The Irish Times Book of the 1916 Rising (2006); White Savage: William Johnson and the Invention of America (2005); After the Ball (2003), Shakespeare is Hard but so is Life (2002); The Irish Times Book of the Century (1999); A Traitor's Kiss: The Life of Richard Brinsley Sheridan (1997); The Lie of the Land: Selected Essays (1997); The Ex-Isle of Erin (1996); Black Hole, Green Card (1994); Meanwhile Back at the Ranch (1995); A Mass for Jesse James (1990) and The Politics of Magic: The Work and times of Tom Murphy (1987).
For more on this story contact:
Dr Mary C. Murphy
‍Department of Government & Politics
O'Rahilly Building
University College Cork