Events
Events
7th Scenario Forum Symposium and surprise book launch in honor of Prof Manfred Schewe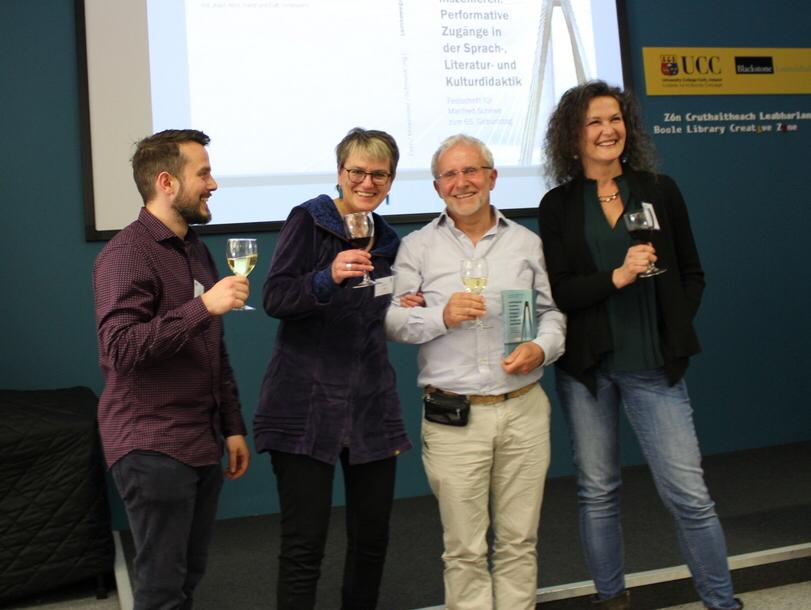 The 7th Scenario Forum Symposium took place on May 4 in honour of Manfred Schewe, who is retiring from university.
After a great day with inspiring talks and stimulating discussions, Manfred was surprised with a Festschrift, edited by Susanne Even, Dragan Miladinović and Barbara Schmenk with contributions from John Crutchfield, Wolfgang Hallet, Almut Küppers, Erika Piazzoli, Dietmar Rösler, Madonna Stinson, Carola Surkamp, Florian Vaßen, Maik Walter. The book is available here.

Many thanks to Casilac and Department of Theatre, UCC for the kind support in this event!