News
News
Science Week Ireland 2020 - 'Baking In Space – Bake to the Future'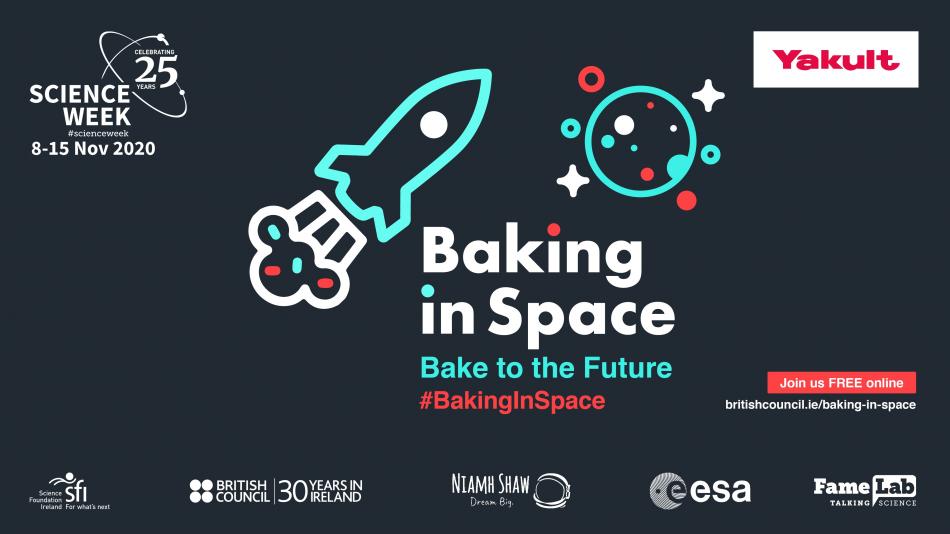 As part of Science Week Ireland 2020, events have gone online with recordings for delivery at a number of science festivals which allow for audience interaction. Megan Ross and Professor Alan Kelly of the School have participated in 'Baking In Space – Bake to the Future'. It includes a presentation by Alan and Megan on 3D printing of food, including video footage kindly prepared by Megan and Dave Waldron.
'Baking In Space – Bake to the Future' is a Science Week Ireland 2020 programme funded by Science Foundation Ireland and created in partnership with British Council Ireland.
How will we live in the future?
What will we eat?
Will we run out of flour again?
'Baking In Space', the sell-out family event of Science Week Ireland 2019 and 2018, returns with four shows across Ireland and the UK!
Space champion, Dr. Niamh Shaw and Great British Bake Off finalist, Andrew Smyth, will bring you on a journey from Earth to the Moon and back, with demos and bakes directly to your kitchens. Join them as they 'Bake to the Future'!
Lifting off from Earth and headed for the Moon, 'Baking In Space – Bake to the Future' will explore our planet in lockdown, how we have learned to adapt and the parallels between living in space and living during COVID-19.
With special guests including Helen Sharman, the first British astronaut, representatives from the European Space Agency and a range of Irish researchers, together we will explore the surprising connections between everyday bakes and the extraordinary engineering that helps keep astronauts alive in space.
Packed with live demos, baking, space, scientists, engineering (aerospace/food), psychology and activities for families to do at home, we look to a Future Earth in another exciting space baking show!
'Baking In Space' is suitable for a general family audience, age 8+.
It is possible to sign up for free at Event Brite for any of the shows.