News
News
Food scientists gather at UCC for 50th anniversary conference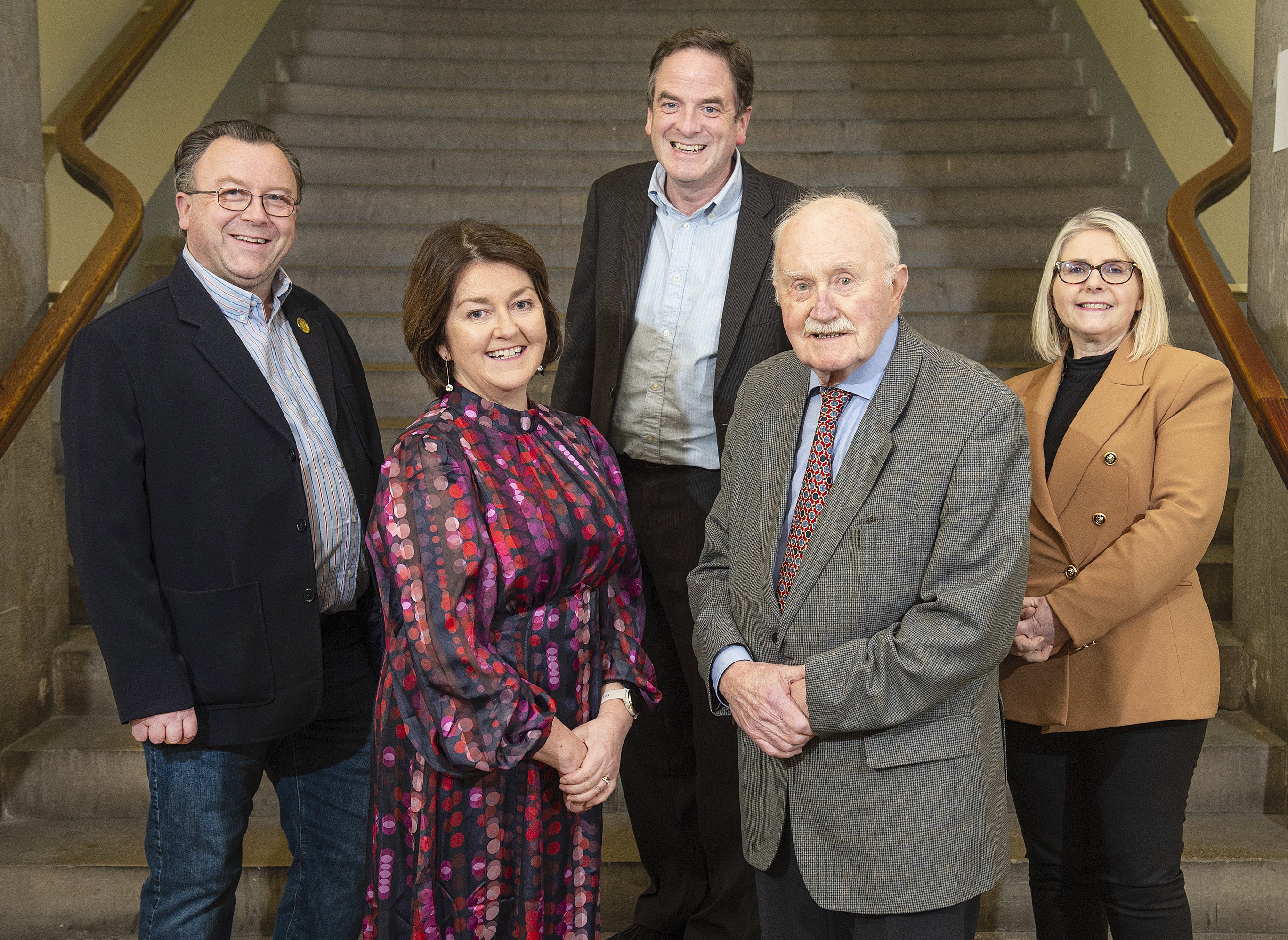 The 50th Annual Food Science and Technology Conference, hosted by UCC and the Institute of Food Science and Technology of Ireland (IFSTI) took place at UCC on 6 and 7 December.
The conference focused on providing opportunities for up-and-coming scientists to present their research to an audience of academics and industry leaders. Early-stage researchers were given insights into the exciting opportunities available in the food sector and how to avail of them, through networking and knowledge exchange.
This year marks the 50th anniversary of the conference which has been fundamental to developing future talent in food and beverage science. Professor Patrick Fox, Emeritus Professor of Food Chemistry at UCC, one of the founding members of the conference, discussed its 50-year history of providing a forum for new generations of food science and technologists - many of whom have been introduced to their careers through this event.
Speaking in advance of the conference, Professor Joseph Kerry, Head of the Conference Organising Committee, School of Food and Nutritional Sciences, UCC commented:
"We are delighted to welcome this conference back to Cork. It is not often that we get a chance to celebrate a 50-year-old UCC initiative, and on top of that, still have the people with us to tell the tale of how it all came about. I would also like to thank our many sponsors for their support of this event, including a number of award-winning local food producers who have generously supported the conference banquet through their supply of their award-winning products".
The title of this year's conference was 'Frontiers in Agri-Food Science: Addressing the Problems of Today for a Brighter Tomorrow', with a focus on research areas such as sustainable food production, advances in food chemistry and technology, food processing, and technological innovations, food safety and quality, nutrition and healthy ingredients, and food business and marketing.