UCC/Blas Lecture Series: Speciality/Artisan Food Marketing Workshop - a focus on Digital Marketing
UCC/Blas Lecture Series: Speciality/Artisan Food Marketing Workshop - a focus on Digital Marketing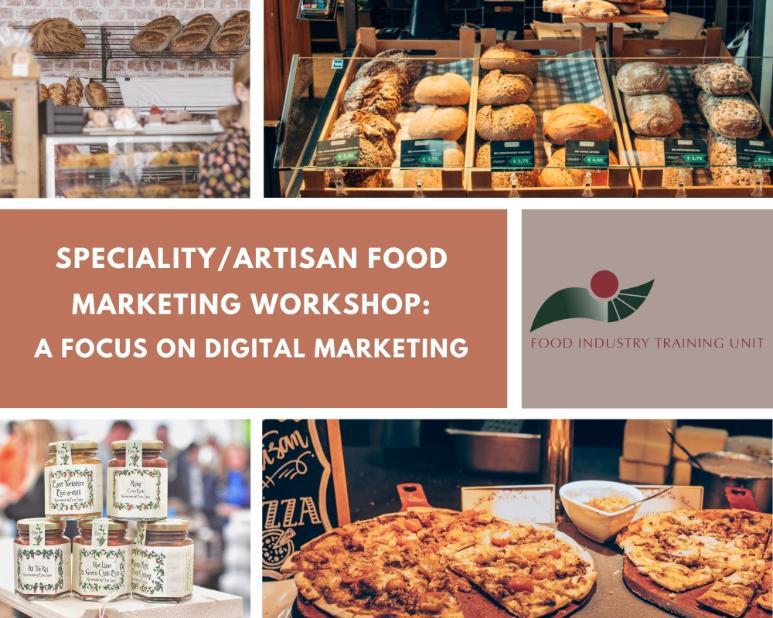 Introduction
Marketing is about identifying who your target market are, gaining a detailed understanding of their needs and establishing how your product can address these needs. Consumer needs are constantly changing and therefore producers need to remain abreast of these changes and ensure their communication strategy, including their digital strategy addresses the real-time concerns of their target market. This short course will help participants to identify their target market, the factors that impact upon them and how best to communicate with them in today's digitally based environment.
Who should attend?
Those considering setting up their own speciality food business, those who have already established a speciality food business and would like to gain an understanding or update themselves on how to go about marketing their product or service within the speciality food sector.
Course programme
This course considers key concepts relevant to marketing and applies them in a practical manner. Topics covered during the course include:
Marketing trends
Marketing mix
Segmentation, Targeting and Positioning strategies
Digital tools to communicate with the consumer
Increasing brand awareness online
Lead Trainers
Dr Amy-Jane Troy is a member of the Food Industry Training Unit Team in UCC, lecturing on the Diploma in Speciality Food Production. Amy-Jane has been involved in a variety of research projects focused on consumer acceptance of new products and packaging and communication to increase repeat purchase. Amy-Jane also works with Industry focusing specifically on the communication of key messages to target consumer groups.
Register
For further information please contact:
Clair Hoare
Special Projects Manager
Food Industry Training Unit
School of Food and Nutritional Sciences College of Science,
Engineering and Food Science,
University College Cork
email: clairhoare@ucc.ie
Other relevant courses
Other courses which may be of interest to you are: