Diploma in Speciality Food Production
Diploma in Speciality Food Production
Diploma in Speciality Food Production - most recent class....
Pictured are the happy students of the most recent Diploma class which finished in May.
The next cycle of the Diploma will start on 8th October 2019 and we are now taking applications.
Funding is available (64% of the fee) for eligible applicants as bursaries from the Department of Agriculture, Food and the Marine
Please click DSFP brochure 2019 2020 for more information on this course.
Click DSFP application form 2019 2020 to apply for this course.
Summary
In recent years, Ireland, as elsewhere in Europe, has witnessed considerable growth in the small food enterprise sector. This sector is characterised by craftmanship and a high "hand-made" element, producing low volume but high quality food. Amongst the product range are numerous varieties of farmhouse cheeses, smoked fish, fresh and specialist meats including charcuterie, poultry and pork products, honey, sauces, condiments, confectionery and fresh organic produce may also be included here. This course is for individuals who are starting a speciality food business and also for those involved in this sector including producers, retailers, culinary specialists, buyers, food designers and journalists.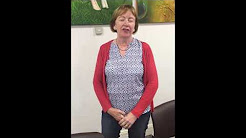 Testimonials: click here to see some short video clips from graduates on their experience of the Diploma
Aims and Objectives

1 To provide a broad understanding of the growing differentiation of the food market in which a significant segment of consumers are motivated by characteristics of taste, traceability, quality, sustainability and proximity.
2. To encourage a more reflective analysis of the wider social, historical, cultural and economic changes that have led to the emergence of this new food culture.

3. To provide an insight into the challenges of creating a small food enterprise and the skills required to make a successful business.

4. To provide essential scientific background in the field of food science and technology, including elements of food microbiology, food safety, food chemistry, process technologies, nutrition and sensory food science. Traditional methods of food manufacture will also be covered during the course.

5. To provide an introduction to small business management, financing and marketing.

6. To provide workshops on Hazard Analysis Critical Control Point, Taste Evaluation, Information Retrieval and Regulations/Legislation.
Who Should Attend
The Diploma is intended for those who are interested in developing speciality foods as a commercial venture or as a way of adding value to agricultural commodities. The Diploma is also for those currently in the speciality food sector as well as suppliers, buyers and retailers.
Duration and Assessment
Lectures, practicals and workshops take place on a part-time basis, typically on Tuesday & Wednesday (9:00 - 5:00), every 3 weeks or so, over a period of approx. 9 months. Site visits are an integral part of the course. Performance is assessed on a continuous basis and participants are required to sit an assessment on completion of each module. On completion of the lectures, practicals, site visits and workshops, students are required to submit a work-related project assignment. The objective of the assignment is to integrate and apply the knowledge and skills obtained on the course in a practical way.
Course Numbers
Course numbers will be limited to twenty participants
Course Content
The syllabus is designed to integrate theory and practice across nine different modules:-
Module 1 - Local Food Production Systems
Module 2 - Food Chemistry and Packaging
Module 3 - Food Processing Technology
Module 4 - Nutrition and Sensory Science
Module 5 - Speciality Food Marketing and Distribution
Module 6 - Food Microbiology
Module 7 - Risk Analysis
Module 8 - Managing Speciality Food Enterprises
Module 9 - Speciality Food Production Assignment
Module 10 - Food Production and the Environment
Academic Director: Professor Alan Kelly, UCC

Course Fee
The course fee is €2800 and there is funding (up to 64%) available for eligible applicants, from the Department of Agriculture, Food and the Marine.
Application
Please contact Dr Angela Sheehan, Tel. 021-4901423 Email: a.sheehan@ucc.ie for further information.
You may also download and complete the Application Form (above) and forward to Dr Angela Sheehan, Room 246, Food Science building, University College Cork.
The Diploma in Speciality Food Production Video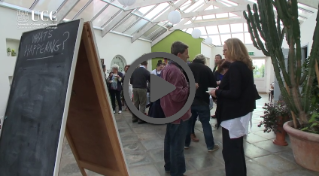 ‌
Please click above image to view our video on the Diploma in Speciality Food Production