News
News
BASCD Summer Scientific Meeting 2023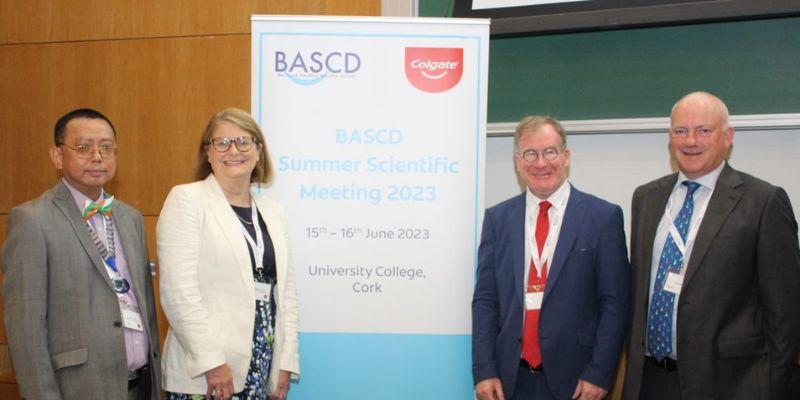 'Rethinking Policy, Protection and Prevention.'
UCC hosted the 50th Anniversary BASCD (British Association of Community Dentistry) Annual Scientific Conference on 15th and 16th June.
Speakers from across Ireland, the UK and Europe, contributed to the conference theme 'Rethinking Policy, Protection and Prevention.'
Mr Colm Burke TD opened the conference commenting that 'the scientific programme was comprehensive and far-reaching, important at a time of globalisation, climate change and workforce challenges'.
Prof Paul Brady, Dean of Cork University Dental School and Hospital in his welcoming address considered the many advances such as artificial intelligence which has the potential to be a game changer in Dentistry and the emerging needs in dentistry that come with new technologies and an ageing population.
Prof Helen Whelton (Head of College of Medicine and Health), Dr Zubair Kabir (Senior Lecturer, School of Public Health) and Dr Una McAuliffe (SPHeRE Scholar, School of Public Health, UCC) made a significant contribution to the Scientific Programme.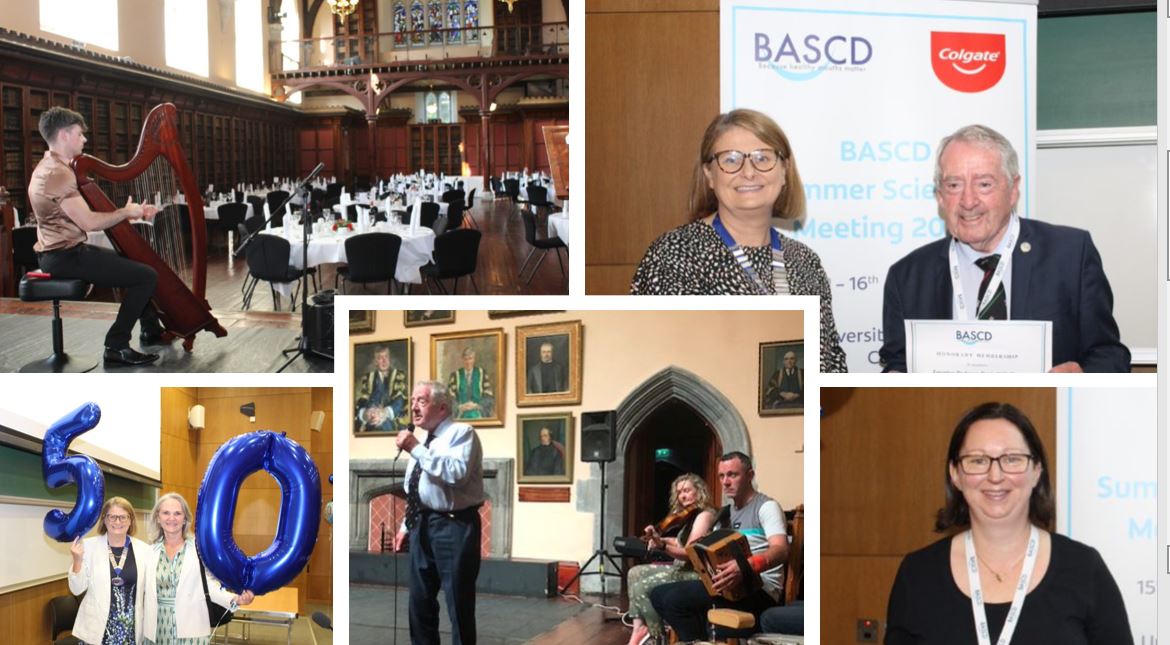 Dr Patrice James (The Oral Health Research Centre and Cork University Dental School and Hospital, UCC) was announced as the winner of the Roger Anderson poster award.
Outgoing President Albert Yeung Consultant in Dental Public Health, Scotland handed over the BASCD presidency to Professor Máiréad Harding (Oral Health Research Centre and Cork University Dental School and Hospital).
BASCD has a long association with Ireland and UCC, Emeritus Professor Denis O'Mullane was a founding member of BASCD in 1973 when a lecturer in Manchester University. Prof O'Mullane hosted the Annual Scientific Conference in UCC in 2000.
Against this history it was fitting to award Honorary Membership to Prof O'Mullane, who in his acceptance reminded all present of the importance of working towards implementation of the National Oral Health Policy 'Smile agus Sláinte' and to seize the opportunities that will arise.
Delegates were truly impressed with the UCC campus and the Aula Maxima was a superb setting for an evening of entertainment. Dr Charlotte Jeavons, Head of School of Human Sciences, University of Greenwich was installed as President-Elect and will host the annual scientific conference in Greenwich, England next year.
Sincere thanks to our Organising Committee who did stellar work in organising the 50th Anniversary BASCD Annual Scientific Conference.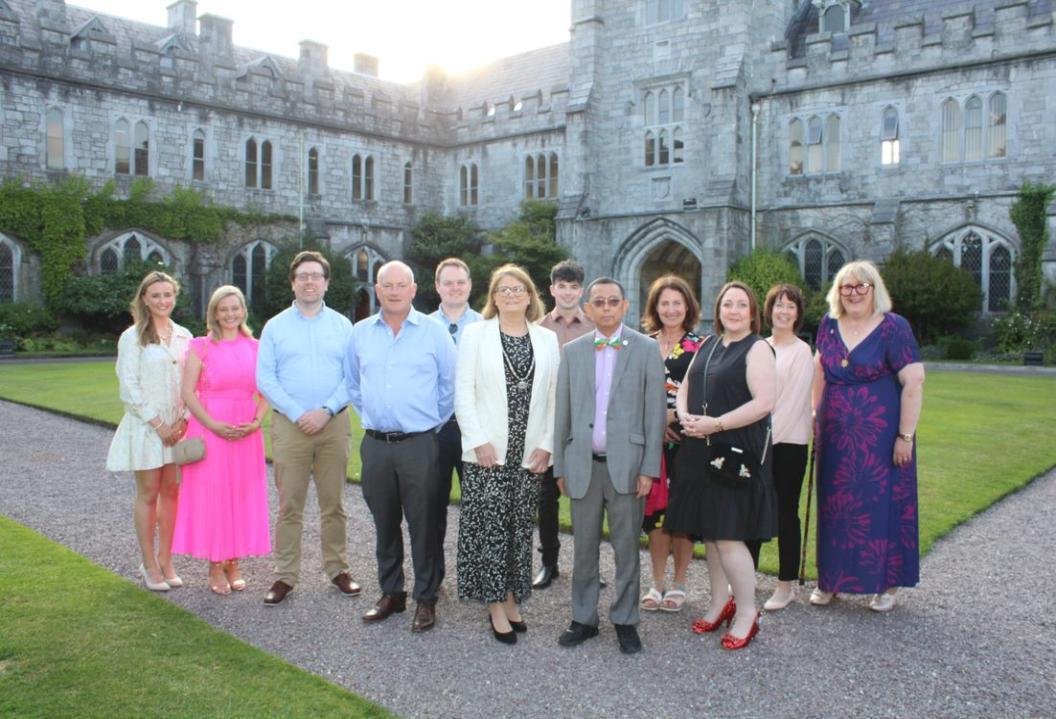 L-R: Dr Aisling O'Sullivan, Dr Úna Mc Auliffe, Dr Patrick Quinn, Prof Paul Brady, Dr Shane O'Dowling-Keane, Prof Máiréad Harding, Fiachra O'Corragain, Mr Albert Yeung, Dr Myra Herlihy, Rachael England, Dr Charlotte Jeavons and Maria Morgan.
Not pictured: Dr Patrice James, Julia Banasiak, May Lin Herrara Chang and Neil Nash.
UCC's Master of Dental Public Health (MDPH)
The aim of our Dental Public Health postgraduate programme is to provide the knowledge and skills necessary to lead and support the development of dental public health nationally and internationally.
Highly-trained public health specialists are required in Ireland and abroad to tackle issues such as health inequalities; their causes and solutions; communicable diseases; oral health; obesity; smoking and international health development. In particular, Dental public health is the science of preventing oral diseases, promoting oral health and improving the quality of life through organised efforts. It concerns not only actions directed at populations as a whole, but also at the groups and individuals that make up populations.
The Master of Dental Public Health (MDPH) is an innovative course designed to offer multi-disciplinary academic and experiential development. To find out more, visit https://www.ucc.ie/en/ckx01/