News Archive
News Archive
Bad Trees - Mooney Goes Wild (RTÉ Radio 1)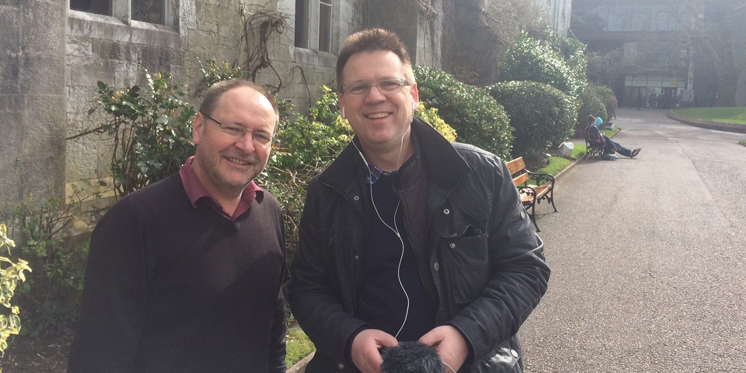 Interview with Prof. John Wenger and Professor John O'Halloran.
The latest episode of Mooney Goes Wild on RTÉ Radio featured Prof. John Wenger from CRAC, speaking about emissions of biological volatile organic compounds (BVOCs) from trees and the potential threat to air quality and human health.
March is a magical time of year in the garden with plants shooting out of the ground and cherry trees ready to burst with blossom. They're certainly very beautiful, but trees are also absolutely essential when it comes to maintaining a healthy environment. They produce oxygen, absorb CO2, protect soil, prevent flooding, store and recycle nutrients and provide a vital raw material. So it comes as quite a shock to hear the latest news from scientists that trees in the city could spell serious trouble; that they're bad for air quality and actually pose a threat to human health. Professor John O'Halloran is Chair of Zoology at the School of Biological, Earth and Environmental Sciences at University College Cork. To find out more about these concerning revelations, he recently met Prof. John Wenger, an Atmospheric Chemist at UCC, who specialises in the area of air quality research.