CNS News & Events
CNS News & Events
Congratulations Dr Anand Gururajan wins Young Investigators Travel Award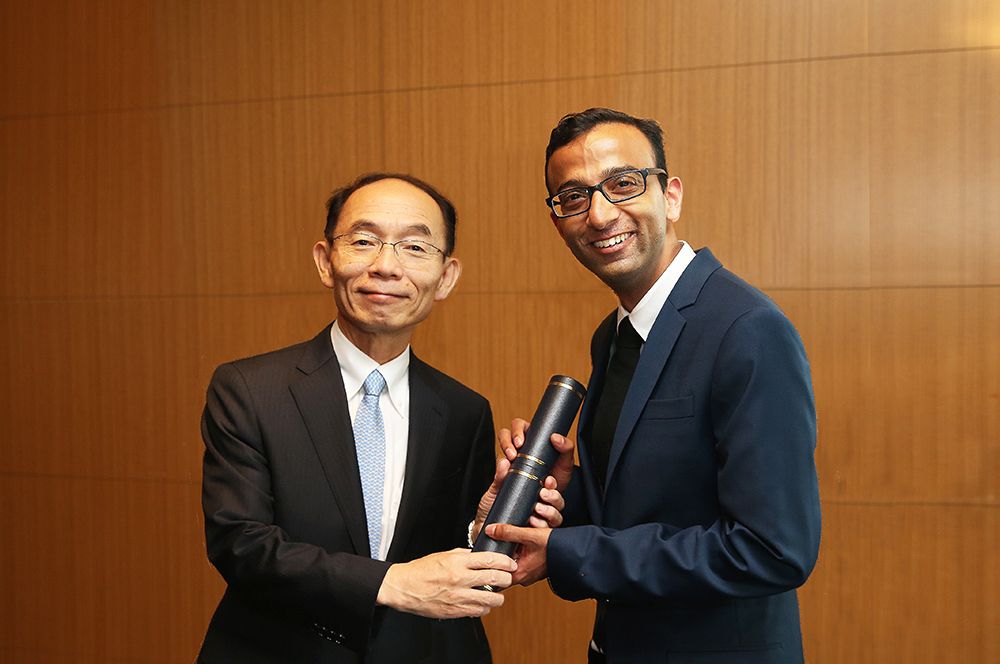 Congratulations to Dr Anand Gururajan who was recently awarded the prestigious Rafaelsen Young Investigators Travel Award at the 2016 International College of Neuropsychopharmacology (CINP) World Congress in Seoul, Korea.
Anand is a Marie-Skłowdoska Curie Fellow in the Department of Anatomy & Neuroscience studying the role of microRNAs in the pathophysiology of stress-induced psychiatric disorders under the guidance of Professor John F Cryan.
The Rafaelsen award, created in 1986, was named in honour of Professor Ole Rafaelsen, a pioneer in the field of biological psychiatry, to support the attendance of young scientists at the CINP Congress. Anand was presented this award by the CINP President Professor Shigeto Yamawaki which enabled him to travel to Seoul to present his latest research which identified the microRNAs let-7b and let-7c as candidate biomarkers for major depression.