News 2023
News 2023
Agricultural Science students represent UCC at Great Agri-Food Debate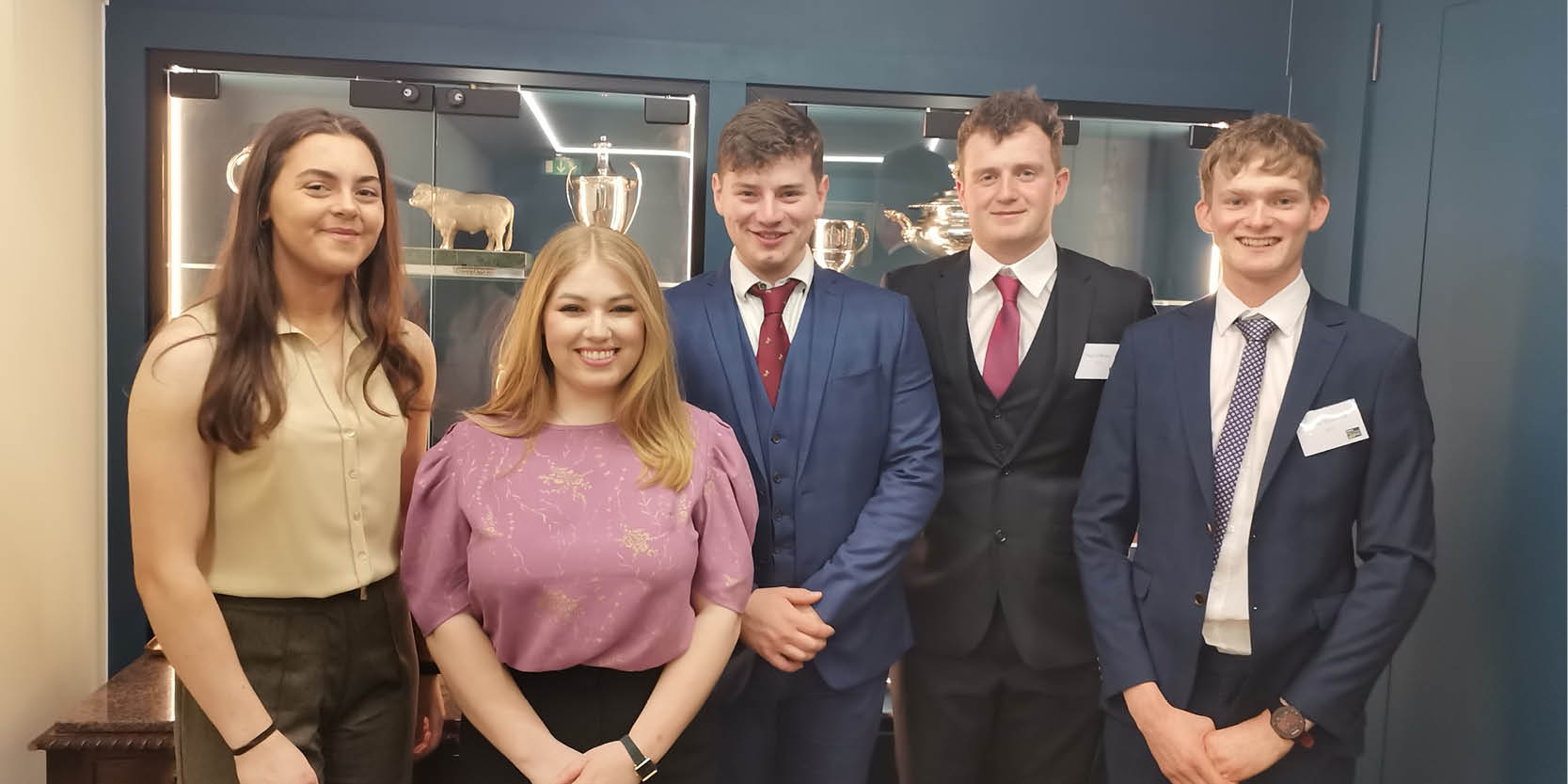 Five Agricultural Science students represented UCC in the finals of The Great Agri-Food Debate in London, organised by Dawn Meats and McDonalds.
The debating topic was 'The solution to negative consumer perceptions of red meat is more honest communication.' UCC proposed the motion. Michelle Egan (4th year BAgrSc) led the team as the captain and opened the debate providing strong arguments and introducing the UCC team. Paul O'Brien (3rd year BAgrSc), Barry Stratford (3rd year BAgrSc), and Edmund Casey (4th year BAgrSc) joined Michelle as speakers, and Molly Kenny (1st year BAgrSc) supported the team with relevant research and notes during the debate which she handed over to her teammates.
Mairead Creedon (4th year Food Science) supported the team beforehand providing scientific facts. The organisers called the debate 'the best debate they have ever seen'. UCC student Barry Stratford received the award as best speaker in the final, and Edmund Casey was awarded as best speaker in the first round of debates. It was a remarkable achievement for the students and for UCC, and congratulations to the overall winners South East Technological University (SETU).
Reaching the final was a team effort with a lot of preparation and briefing from UCC experts. Professor Alan Kelly, Professor Frank Buckley, and Dr Aylin Sahin organised and coordinated the participation of the team including recruitment of students, organising workshops and communicating with the organisers. Dr Eoin Lettice, Professor Joseph Kerry, Professor Mary McCarthy, and the PhD candidates Ursula Leonard and Sean Wrenn provided the students with valuable information on the topics they had to debate, and UCC Philosophical Society member Conor gave the students important advice on debating in general - demonstrating the power of inter and multidisciplinary collaboration in the university.