News 2023
News 2023
UCC first in Ireland for Agriculture and Forestry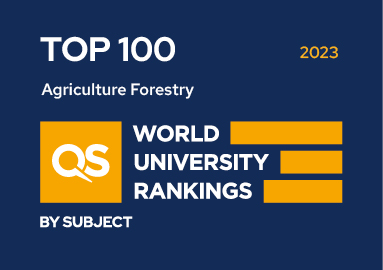 UCC has been named as one of the world's top universities for the study of 25 subjects according to the latest world subject rankings.
UCC has been ranked as the top university in Ireland for Agriculture and Forestry in the latest QS World University Subject rankings published recently.
UCC was ranked 61st worldwide for Agriculture and Forestry.
This year's rankings included 1,597 institutions from 161 countries. The rankings are based on several different indicators including the breakdown of more than 16 million research publications and over 130,000 expert opinions from across higher education.
UCC President Professor John O'Halloran said: "We are delighted that the work of our academic, research and academic staff has been recognised by QS World University Subject Rankings. Our rankings are reflective of our strategic ambition to maintain and improve UCC's position as one of the world's best universities. We are proud to be a part of global network of higher education institutions working to solve local and global challenges, in securing a better and more sustainable future for all."
We're delighted to announce that UCC is ranked as one of the world's top universities for the study of 25 subjects @worlduniranking.#QS #QSWUR #highered https://t.co/PtkXYORvVz

— UCC Ireland (@UCC) March 22, 2023
Eight departments at Irish universities rank among top 50 in the world https://t.co/kxMH3asKPb

— Irish Examiner (@irishexaminer) March 22, 2023