LD Explained
LD Explained
Cad is 'Béaloideas' ann agus cad air a dhéanann sé staidéar?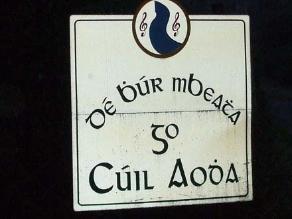 Is é atá sa 'Béaloideas' ach suim san eolas, nó i slite chun eolais, atá neamhfhoirmiúil, neamhoifigiúil, dúchasach nó ailtéarnach. Tagraíonn sé do shaol an duine ó bhreith go bás, ó bhás amach agus ó inné go dtí inniu. Díríonn eitneolaithe, béaloideasaithe, taighdeoirí sa Béaloideas, i léann an chultúir tré chéile, san antraipeolaíocht chultúrtha nó sa Léann Gaelach, ar chruthaitheacht agus ar ealaín an duine.
Tugtar 'folklore' air sa Bhéarla le céad go leith bliain. Nuafhocal atá ansin a chum an Sasanach William Thoms sa bhliain 1846. Ó aimsir na hathbheochana in Éirinn samhlaítear 'folklore' leis an bhfocal Gaeilge béaloideas, focal atá níos fiannaí. Tagraíonn an focal seanchas don tuiscint chéanna. Tá an t-ábhar á mhúineadh i Ollscoil Chorcaí ó na 1970óidí.
Is focal suntasach é 'folklore', tá sé de theideal ar chluiche PlayStation, ar albam Nelly Furtado agus ar albam 16 Horsepower ach bhí amhránaí na hAirgintíne Jorge Cafrune roimh ré leo sa bhliain 1962, timpeall an ama a dúisíodh an tsuim go léir i gceol na muintire nó 'folk music'. Admhaítear inniu nach fastaím chaoinbhéasach Victeoiriach a thuilleadh an 'folklore' ach ábhar fairsing torthúil léinn.
Dúirt an scoláire Alan Dundes nach mar a chéile 'folk' agus 'tuathánach' nó 'tuath' nó seanaimsireacht. Dúirt sé sa bhliain 1965 go raibh béaloideas ag muintir na cathrach agus go mbíonn béaloideas á chumadh agus á cheapadh riamh is choíche. Is fada Roinn an Bhéaloidis ag plé le béaloideas na cathrach faoin dTionscadal Béaloidis an Chinn-Thuaidh nó an Cork Folklore Project.
Déanann an Béaloideas léann ar (A) Scéalta agus Seanchas: finscéalta, seanscéalta, fiannaíocht, scéalta grinn, miotais, seanfhocail nó tomhaiseanna. (B) Féile, Creideamh agus Leigheas: crá agus creideamh tíre, reiligiún dúchais, deasghnátha, féilte, féilire agus iompar agus (C) An Cultúrtha Ábhartha agus Slí Bheatha na nDaoine: cultúr fisiciúil nó ábhartha, ealaín, ailtireacht dhúchais, déantúsaíocht atá lámhdhéanta nó táirgthe. Is ceart ciall fhairsing a bhaint as an dtéarma béaloideas sa lá atá inniu ann. Is suim leis an seansaol ach is suim leis an saol comhaimseartha chomh maith agus an gaol atá eatarthu.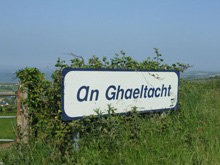 ‌‌
Click on the links below for further information on courses and modules.
An t-ábhar staidéir (don bhfochéimí)?