News
News
Cork Folklore Project announcement of new Project Manager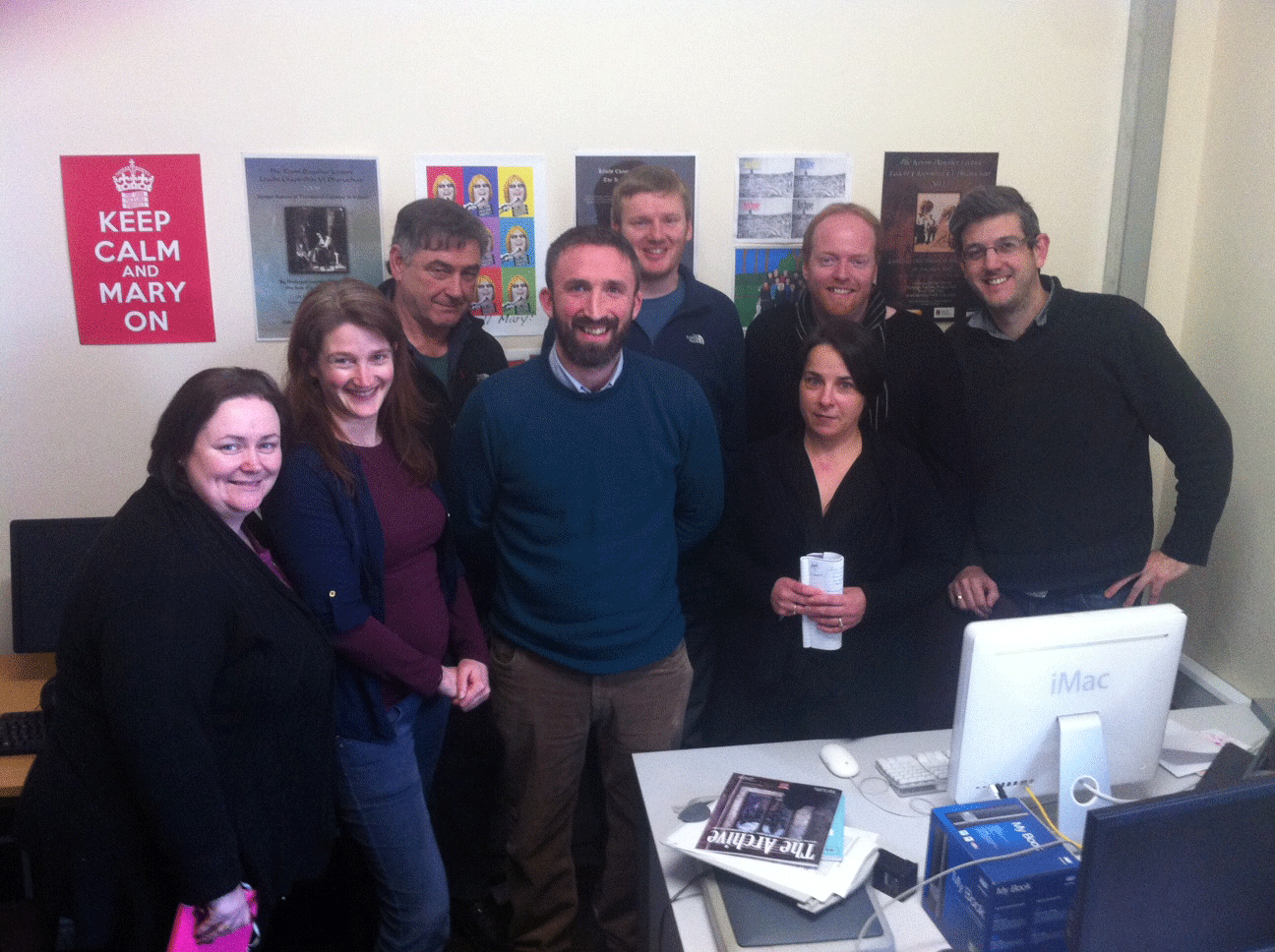 The Cork Folklore Project and the Department of Folklore and Ethnology, UCC are pleased to announce the appointment of a new CFP Project Manager in January 2016.
The Cork Folklore Project is a community research and oral history archive that has been documenting the life and lore of Cork City since 1996. We are delighted to welcome Dr. Tomás Mac Conmara, oral historian and folklore collector from Tuamgraney in East Clare, to the team. Tomás led the foundation and development of the award winning Cuimhneamh an Chláir (Memories of Clare), a countywide oral heritage group which has documented the memories and life stories of Clare's oldest citizens. He is also a former county heritage officer and has led several heritage groups and initiatives over the last ten years including Ireland's first countywide surveys of antique farm machinery and traditional boats. In 2015 he was awarded a PhD at the University of Limerick for his exploration of the social memory and oral history of the Irish War of Independence and has just completed a publication entitled 'The Time of the Tans', The Irish War of Independence, oral history, memory and tradition.
Over the last twenty years the CFP has built up a significant archive of interviews on many aspects of life in Cork, past and present, has supported and advised a wide rang of researchers and heritage groups, and has produced books, radio programmes, films and digital storymaps as well as our yearly journal, The Archive. Our latest project, the film, 'If the Stones Could Speak', will be available to stream on the Cork City Council website corkpastandpresent.ie from 09 February 2016. We are currently in the last stages of an archival consolidation project, and look forward to sharing our online catalogue and, in a critical development for the field of oral heritage, making our process framework available to other heritage groups.
We are sorry to say goodbye to our Project Manager of the last 15 years, Mary O'Driscoll, whose wisdom, humour, good judgement and sense of fun made the project such a good place to work for that period.
Mary O'Driscoll at her retirement party with Stephen Dee, a past student of Folklore who has worked with the Project for the last three years.