Geraldine Daly
Geraldine Daly
Geraldine Daly
Name: Geraldine Daly
Position: Academic Tutor
Telephone: +353 (0)21 490 1571
Email: Gerldine.daly@ucc.ie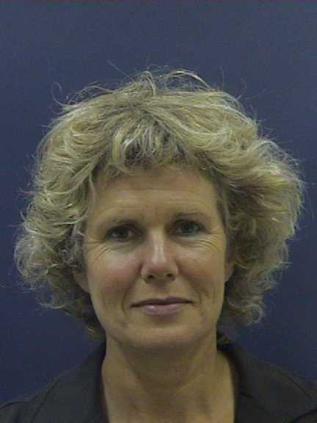 Speech and Language Therapy
Positions Held:
Problem Based Learning Tutor and Practice Educator for the Department of Speech and Hearing Sciences, UCC, ongoing since 2005.
Locum Speech and Language Therapist for the School of children with moderate intellectual disability. (January-March 2006).
Speech and Language Therapist for COPE Foundation, Cork, 1976-1978.
Speech and Language Therapist for Kent Local Health Authority, Dartford, U.K. 1978-1979.
St. Finbarr's Hospital, HSE, Cork 1979-1980.
Psychotherapy
Integrative Psychotherapist in private practice, since 2001, working with individuals, couples and families.
Parttime Lecturer, Cork Institute of Technology, BA in Counselling and Psychotherapy Course since 2005.
Volunteer on the Coisceim Low Cost Counselling Panel since 2005.
Group Facilitation of Social Care workers (Brothers of Charity Services) involved with the care of adults with Learning Disabilities/Autism and dealing with isssues of challenging behaviour. (2006-2007).
Training
MA Integrative Psychotherapy UCC 2003.
Higher Diploma Psychotherapy UCC 1997.
Further training in Family Systems Psychotherapy (Hellinger Tradition) 2001-2005.
Student of the Diamond Approach, Ridhwan School of Psychospirtual Integration ongoing since 2001. The Diamond Approach is an integration of spiritual teachings and modern dept psychology that uses psychological methods and insights to gain understanding of the personality and the ego based on Object Relation Theory.
Diploma in Therapeutic Massage, College of Holistic Medicine, Glasgow 1999.
Education
L.C.S.T. (Distinction) - Dublin College of Speech and Language Therapy, T.C.D. (1976).
Granted The Otway Freeman Award in Speech Pathology (1976).
Childbirth Education
Worked extensively in a voluntary capacity on behalf of Cuidiu, The Irish Childbirth Trust. (1983-1989) and was Chairperson of the Cork Branch since 1987.
Trained as a Childbirth Educator with Cuidiu, I.C.T. 1989.
Organised Antenatal and Postnatal Groups for women and their partners, 1989-1999.