News
News
UCC students design pop-up shelters to house refugees in large camps around the world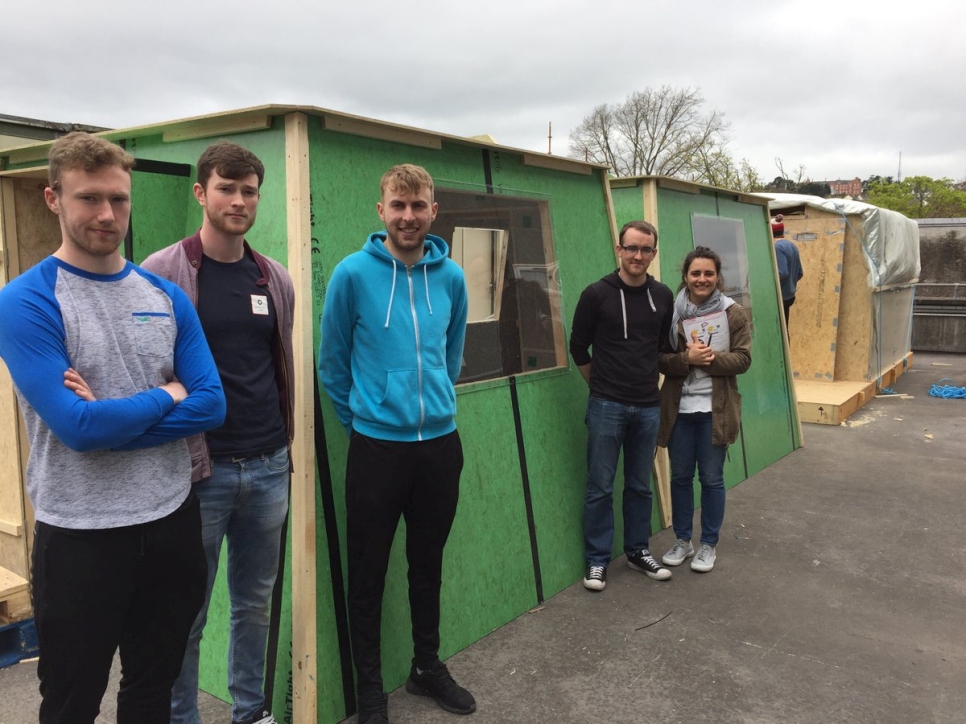 Irish engineering students have devised expandable pod-like shelters with roll-out roofs, some of which can be erected in just 40 minutes, which could help refugees fleeing conflict or famine around the world. Civil engineering students at UCC designed and built the refugee shelters as part of a course project designed to test their ability to respond to real-life issues.
Following briefings from the United Nations High Commission for Refugees, (UNHCR) and architect Grainne Hassett, who has worked in the Jungle refugee camp in Calais, France, the students started work under the guidance of Akiboye Connolly Architects on their design solutions.
Among their ideas are shelter walls made of cardboard, roofs which can be unrolled like cling-film, and interlocking pods that can be expanded or contracted depending on how many people they need to accommodate.
UNHCR spokesman Jody Clarke said the agency has to respond quickly when people are forced to flee their homes because of war, conflict, or persecution.
"Finding adequate shelter for refugees in these circumstances means constantly challenging ourselves to find designs that can be deployed rapidly, are affordable and offer a sense of safety, privacy, and dignity," he said.
Click here for further information