News
News
Fiona Edwards Murphy scoops the Bank of Ireland IGNITE Business of the Year Award 2017!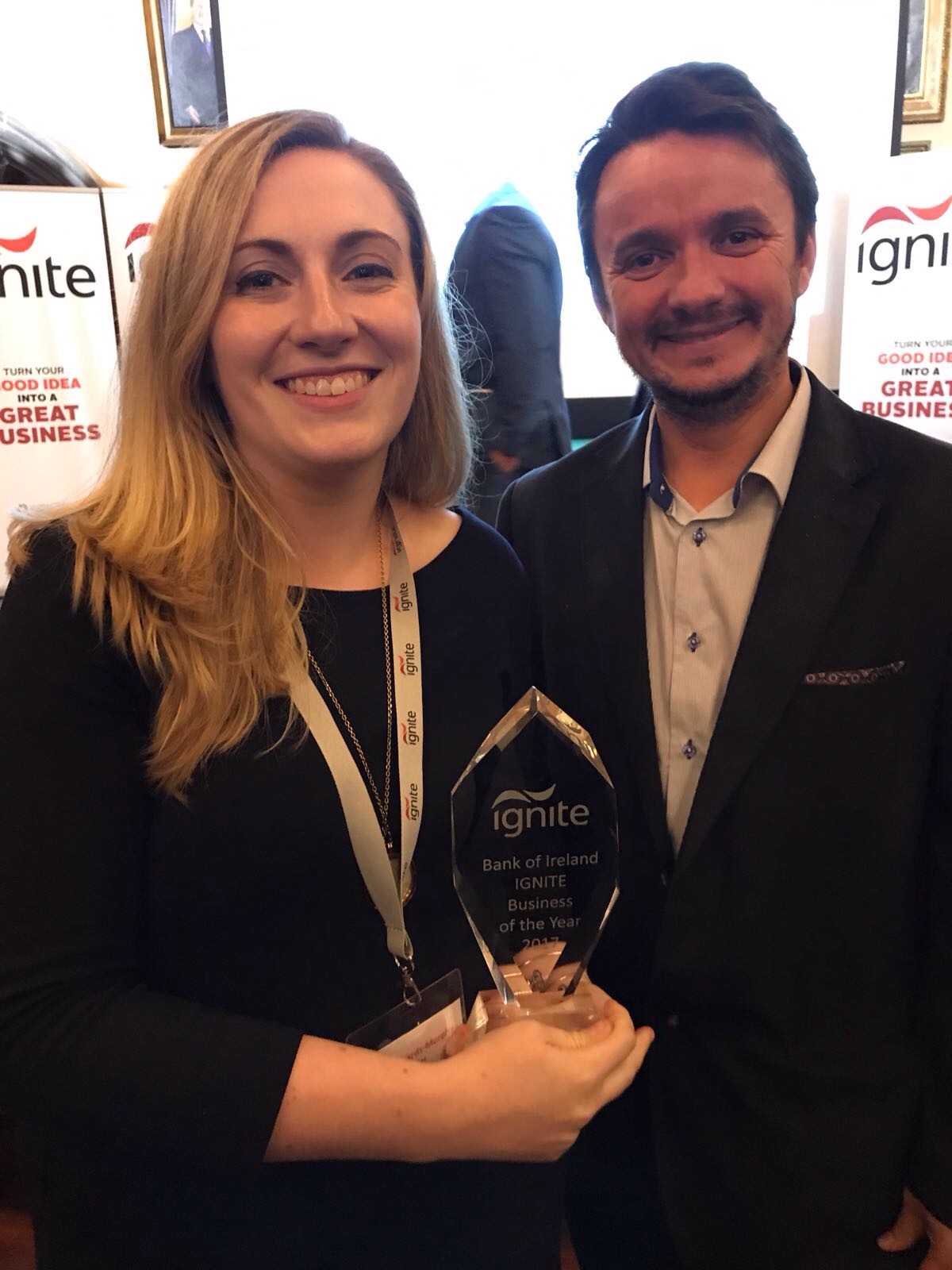 We would like to congratulate Fiona Edwards on her recent achievement ath the Bank or Ireland IGNITE Buisness of the year Awards.
Ms Edwards-Murphy has previously been awarded at least eight academic publications and received a number of awards from bodies including the Irish Research Council, IBM, the Irish Laboratory Awards and Google.Fiona completed her PhD in Electrical and Electronic Engineering in 2017 under the supervision of Dr. Emanuel Popovici and Dr. Padraig Wheelan(BEES). She will graduate in October 2017.
Ignite is an international award-winning business start-up programme that specialises in supporting recent third-level graduates to turn an innovative idea into a successful, scalable business. Since it launched in 2011 the initiative, which is sponsored by Bank of Ireland, has supported more than 60 start-ups with more than 80 founders .