News
News
The Criminalisation of Social Policy in Neoliberal Societies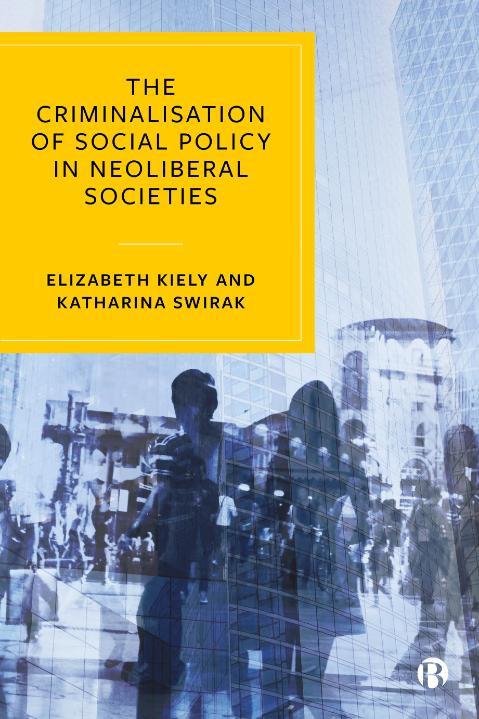 Congratulations to Elizabeth Kiely, Department of Applied Social Studies, UCC, and Katharina Swirak, Department of Sociology & Criminology, UCC, on the publication of their recent book!
The Criminalisation of Social Policy in Neoliberal Societies, published this month by Bristol University, is concerned with how diverse fields of social policy intersect with crime control in ways that they did in the past but also in new ways, which deploy very troubling strategies.
The book is set in an international context and in the first chapter, the criminalisation of social policy scholarship is comprehensively reviewed. The seven subsequent chapters delve into specific criminalisation of social policy examples from diverse country contexts in areas such as work and welfare; borders and migration; family policy; homelessness policy and reintegration of justice-involved persons. In the final chapter, readers are asked to consider how we might reclaim the best of 'social' in social policy for the times in which we are living.
Describing the book, Professor Peter Squires, University of Brighton, wrote that it is "A compelling critical journey into the often dark and divisive shadows of state welfare. Essential reading for those interested in the more punitive aspects of social and public policy."