News
News
New UCC President impressed by the uniqueness of CARL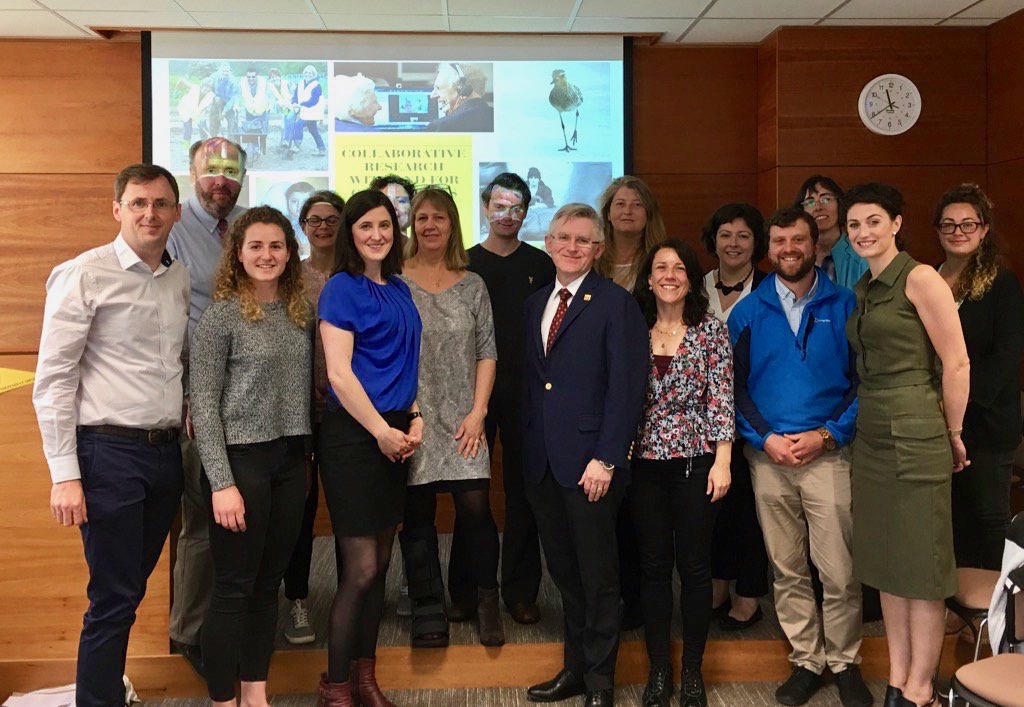 The new UCC President Professor Patrick O'Shea (Twitter @osheaUCC) participated in an information session about UCC's community engagement activities on May 24th. CARL-staff and committee members hosted the session which gave the President a flavour of how community based research undertaken by UCC students can bring about changes in the lives of people in wider society. Brenda Barry from Friendly Call Cork explained the benefits of a recent CARL research collaboration with BSocSc Social Science student Paul Lehane. Both Paul and his academic supervisor Dr Fiona Dukelow emphasised the importance for UCC to engage in real life research projects as part of learning and teaching at third level. CARL invites community groups to propose research topics which are then undertaken by UCC-students. President O'Shea was impressed by this initiative and pledged his continued support for the University's engagement with community groups.
If you, or your students, are interested in becoming involved with CARL please visit our website http://carl.ucc.ie. We have a number projects available for the coming year suitable for both undergraduate and postgraduate students across a range of disciplines. Also, if you are involved in a non‐profit community group you can encourage the group to submit research proposals that can be added to the list of available projects for students to choose from.
For more information please contact CARL co‐ordinators Anna Kingston a.kingston@ucc.ie or William O'Halloran william.0halloran@ucc.ie.