News
News
Cricket Connects with Asylum Seekers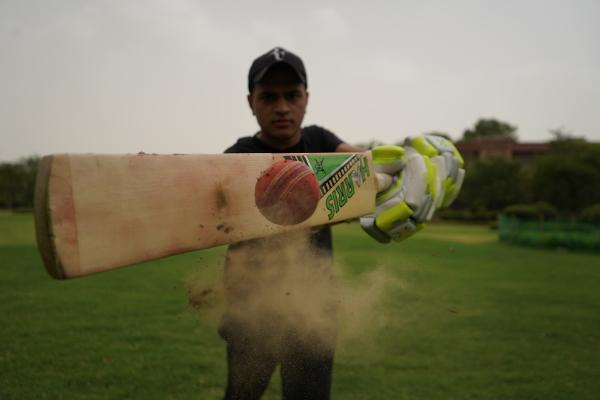 The significance of sports and their central role in the lives of asylum seekers in Direct Provision have been acknowledged in a recent study at University College Cork. Diekololaoluwa Amujo, a BA Applied Psychology Graduate, collaborated with Cricket Ireland in her final year research project supervised by Dr Angela Veale, School of Applied Psychology. The study explored the impact of cricket participation and a newly developed training programme called 'Cricket Connects' developed by Cricket Ireland.
Cricket Ireland designed the 'Cricket Connects' training programme as a social inclusion strategy for asylum seekers living in Direct Provision. The experiences of asylum seekers living in Direct Provision are characterised by poor living conditions, deterioration of healthy living, psychological problems and mental health challenges. Interestingly, participants had been playing cricket in their home countries before coming to Ireland and were part of a cricket group in Direct Provision already where cricket provided a vital cultural resource. The participants were motivated to engage in Cricket Connects because most of them aspired to be successful cricket players and cricket coaches. Getting involved in Cricket Connects provided them with the opportunity to get closer to actualizing their aspirations.
The aim of Cricket Connects, which was to create and increase the opportunity for asylum seekers in Direct Provision to be socially integrated and involved in the Irish community, has not been fully met yet due to COVID19 social restrictions. Participants hope to become 'Cricket Connectors' in the future.
Diekololaoluwa Amujo spoke of the experience of completing this CARL project:
"It was an amazing experience to be involved in a project which studies how asylum seekers in Direct Provision in Ireland participated in cricket to find new direction for their lives. Many studies on asylum seekers in Irish Direct Provision emphasize the difficultly of the Direct Provision system and the challenges asylum seekers face daily, however, this study was different in that it explored how those challenges could be alleviated through cricket sport participation. Through completing this study, we discovered that sports interventions targeted at asylum seekers could be an important initiative for promoting social inclusion and healthy living among them in Direct Provision centres in Ireland. What an amazing discovery. Once again, I would like to thank everyone who contributed to the successful completion of this study; my supervisor Dr Angela Veale; Ali Nolan, and Ted Williamson for the great experience I acquired through my involvement in Cricket Connects with them. Finally, I am grateful to the research participants for volunteering to participate in the study. Thank you all for your kind support to make this study a success."
Ali Nolan, National Development Manager from Cricket Ireland comments:
"Cricket Ireland is extremely grateful to both Diekololaoluwa and UCC CARL not only for the valuable research provided into the new 'Cricket Connects' programme, but also for their interest in and support of the programme. Widening the breadth of opportunity to participate in cricket in Ireland at any level is key to the continued and sustained growth of our sport and being in a position to support those who could benefit from the provision of sporting experiences is something that is highly important to Cricket Ireland. Over the last number of years, several groups and individuals have been in contact about providing avenues to play, coach or get involved in cricket at community level. This contact and the recognition that we should be working towards providing more quality and accessible opportunities to more people, gave way to the creation of Cricket Connects. In its essence, the programme aims to support minority and/or marginalised groups to find a network and community that they can relate to, be comfortable in and belong to. Creating the Cricket Connects programme with the support of Sport Ireland and in partnership with Sporting Change has allowed the vision to come to life now boosted by this quality piece of academic research."