Ms Marsha Treacy
Ms Marsha Treacy
Ms. Marsha Treacy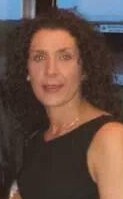 Ms Marsha Treacy, PhD Student / Researcher

‌

Address: Epidemiology & Public Health, Western Gateway Building, Western Road, Cork

Email: m.treacy@ucc.ie


Biography

Marsha graduated from the BSc in Public Health and Health Promotion in 2012. She went on to complete the Master of Public Health 2013, specializing in Epidemiology. During the Masters, Marsha worked as an intern with the 'UCC Food Choice at Work Study' where she gained practical experience in a research setting. Her thesis, 'Socioeconomic inequalities of cardiovascular risk factors among manufacturing employees in Ireland' utilised baseline data from the study. Marsha's PhD will focus on the public health burden of diabetes in Ireland and her supervisory team includes Dr. Patricia Kearney and Dr. Tony Fitzgerald.