Ms. Colette Cunningham
Ms. Colette Cunningham
Ms Colette Cunningham
‌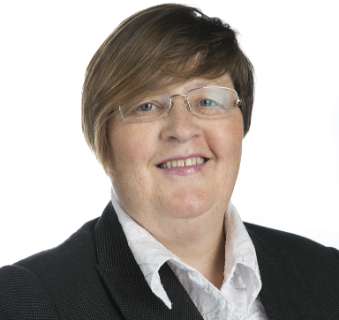 Ms Colette Cunningham, Lecturer
Address: School of Public Health, Western Gateway Building, Western Road, Cork
Email: C.Cunningham@ucc.ie

Colette Cunningham MPH, MA E Learning, M.A. Public Policy, PG Cert T&L HEd., B.A. EU Dev., RGN. RM.
Colette has worked in the Department since August 2010, and is currently the Online Education Coordinator for the Department overseeing the development and implementation of the new Online Master of Public Health (MPH). She is also course coordinator and lecturer for modules Global Health and Development, International Perspectives on Global Health, and The BIG Four: HIV, TB, Malaria & Neglected Tropical Diseases. A nurse by profession with an MPH and M.A. in Public Policy, she has a vast and varied experience in Global Public Health, HIV/AIDS, and in adult and children's palliative care (both nationally and internationally). She has worked extensively in global health with hands-on experience from Rwanda, Kenya and Zambia where she lived. Altogether she has worked in 14 African countries, predominately with Ministries of Health in health system strengthening and capacity building. Colette has worked for over 20 years with International NGOs and civil society dedicating her work to the promotion of poverty eradication, health for all, and maternal and child health. She is passionate about global health issues, health inequalities and justice for all in healthcare. In addition, she is a strong advocate for the reduction of stigma for PLHIV and healthy equity and education for women and the girl child. She returned home to Ireland from Africa in late 2008. On her return she commenced work as an independent Public Health Consultant mostly in Africa, but also in Armenia and Serbia. In January 2010, she coordinated public health efforts after the earthquake in Haiti with the UN and WHO, providing vital healthcare in IDP camps.
Colette is the Department's elected representative on the Executive Committee of the Centre for Global Development (CGD), UCC and she is a Committee Member of the sub-group Committee for Research Education and Teaching Evaluation - CREATE, that functions under CGD activities.
Within the research community, she was the Key Researcher for Ireland's contribution to the EU's project – a Review of Public Health Capacity Building (2011) and for the EU Commissions' Briefing Paper of the Situation of Public Health in Ireland (2013).
Colette has been a co-author of several publications that includes Paediatric Palliative Care: Global Perspectives (Springer, 2012); Children's Palliative Care in Africa, (Oxford University Press, 2009); Rising to the challenges: managing change in an era of rapid scaling-up of HIV/AIDS activities – the experience of Zambian Hospices , in Government, Public Policy and Management: A Reader, Vol 1,31-47, The University of York , UK; Psychosocial Counselling of HIV+ Children and Adolescents, 2008, ANECCA, CRS, AIDSRelief and its French counterpart.
Colette, is multilingual with French, Spanish and Portuguese and has used these skills for translating much needed HIV and palliative care resources into French and Portuguese for use in Africa that has included the development of an e-learning course in children's palliative care through ICPCN.
She is a member of the Scientific Committee Member of the International Children's Palliative Care Network (www.icpcn.org), which has led her to be involved in several international studies collaborating with WHO and UNICEF. Her collaboration with ICPCN has also included being involved in advocacy for the promotion of children's rights and for the provision of palliative care to children with life-limiting illness in resource-limited countries. Colette has also recently been appointed as an Advisory Board Member of One South Organisation, and International Advisory Firm that offers planning, monitoring, and evaluation support to health and education projects in Southern Africa. (www.one-south.org).