Archive 2020
Archive 2020
Tribute to Dr John F Sweeney RIP

It is with great sadness that we learned of the sudden passing of our valued colleague and friend

Dr John F Sweeney, on the 21st October 2020, may he rest in peace.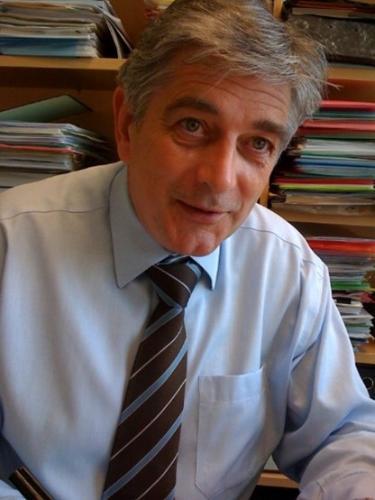 John undertook his Registered Mental Nurse training in the UK in 1978 and continued his nursing education with a Masters at the University of Manchester and PhD at Salford University in 2008.
He worked at the South Manchester Health Authority from 1979 to 1989 and from 1990 to 2000 at the De Montfort University rising to the appointment as Principal Lecturer. In 2001, John joined the School of Nursing and Midwifery in UCC as a College Lecturer and was appointed as Senior Lecturer in 2005. He was involved at the crucial stages of change and development in the School. His contribution to the curriculum for the BSc Nursing Degree, which commenced in 2002 was far seeing and insightful. He was Project Manager for the development of the new facilities at Brookfield Health Sciences Complex. He travelled far and wide with various colleagues to elucidate the best design for the new School. It was through these travels that many of us got to know John. He was an excellent travelling companion as he had such a wide range of experiences, which he willingly shared.
During his time as Branch Leader for Intellectual Disability Nursing, he built strong lasting relationships with the Health Service Providers and with leaders in intellectual disability nursing internationally. In the wider community in UCC, John participated in many boards, and his excellence for attention to detail was recognised in his work for Teaching and Curriculum. He enjoyed working on curriculum issues and solving problems for professional programmes. He had an innate ability to meet the often-disparate quality and standard requirements of the regulatory body (NMBI) and the Higher Education Institute (UCC). John provided the language and narrative that was mutually understood. He later worked with the Nursing and Midwifery Board of Ireland implementing the new curriculum nationally. John also worked as Interim Director Jennings Gallery/Chair STEM to STEAM Visual Thinking Strategies Initiative at the college of Medicine and Health, UCC from 2012 to 2013.
John had a keen interest in nursing history and most especially the history of the development of the profession of intellectual disability nursing in Ireland. John's PhD study, employed an historical design based on documentary analysis to investigate the delay in introduction of Intellectual Disability Nursing into the Republic of Ireland from 1921 until 1958.
As a colleague, John was a giver, as many of his colleagues will attest. He nurtured, shared, challenged and brought the best out in students and staff. Always generous with his time and considered reflections, John was committed to his students, colleagues, disability advocacy and nursing and midwifery education; his legacy continues to impact. As his colleagues and friends remember him we recall his friendship, his style and for being a true gentleman. The world seems a sadder bleaker place this evening as we ponder his immense contribution to nursing, academia and the broader community.We extend our sincere sympathy to his wife, Mary, and his family at this difficult time.
Rest in peace John, we will all miss you.