News/Newsletters
News/Newsletters
Presentation of SuperValu Excellence in Food Microbiology Award 2018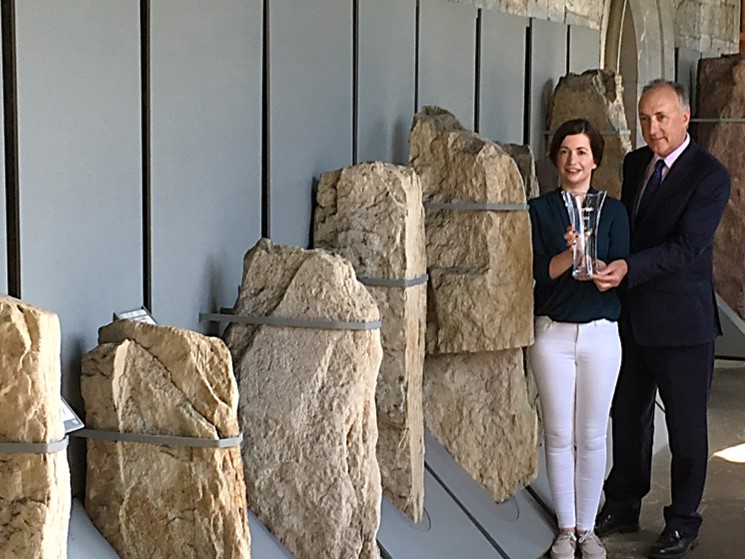 The SuperValu Award for Excellence in Food Microbiology was presented to Irene O'Donovan at a ceremony in UCC recently. The award, which is now in its fifth year, is an acknowledgement by SuperValu of the vital contribution UCC makes to primary food research.
Irene O'Donovan finished top of her class in the Masters of Food Microbiology programme. As part of her award, Irene will receive a bursary of €2,000 from SuperValu to continue her research work.
The award is just one element of SuperValu's on-going investment in quality. SuperValu was the first retailer in Ireland to adopt the National DNA Traceback Programme for Bacon and Hurley's SuperValu in Midleton was the first store in the country to secure the Bord Bia Quality Assured Butcher Counter. "The importance of food microbiology in product safety is a cornerstone in the provision of safe food to all of our customers. In presenting this Award for the fifth year, we recognise the key role played by University College Cork in developing the skills and expertise of future food industry leaders and are delighted to continue to be associated with this effort." Mr Ray Bowe, Head of Food Safety & Quality at SuperValu.
Professor Gerald Fitzgerald, Head of the School of Microbiology and Director of the Food Microbiology Programme said, "We are delighted that SuperValu, with their unwavering commitment to food quality and Irish producers, have chosen to collaborate with us on this award. Industry-academic collaborations are so important and add to the high quality training our graduates receive."