News/Newsletters
News/Newsletters
Navigating the Nagoya Protocol for Marine BioDiscovery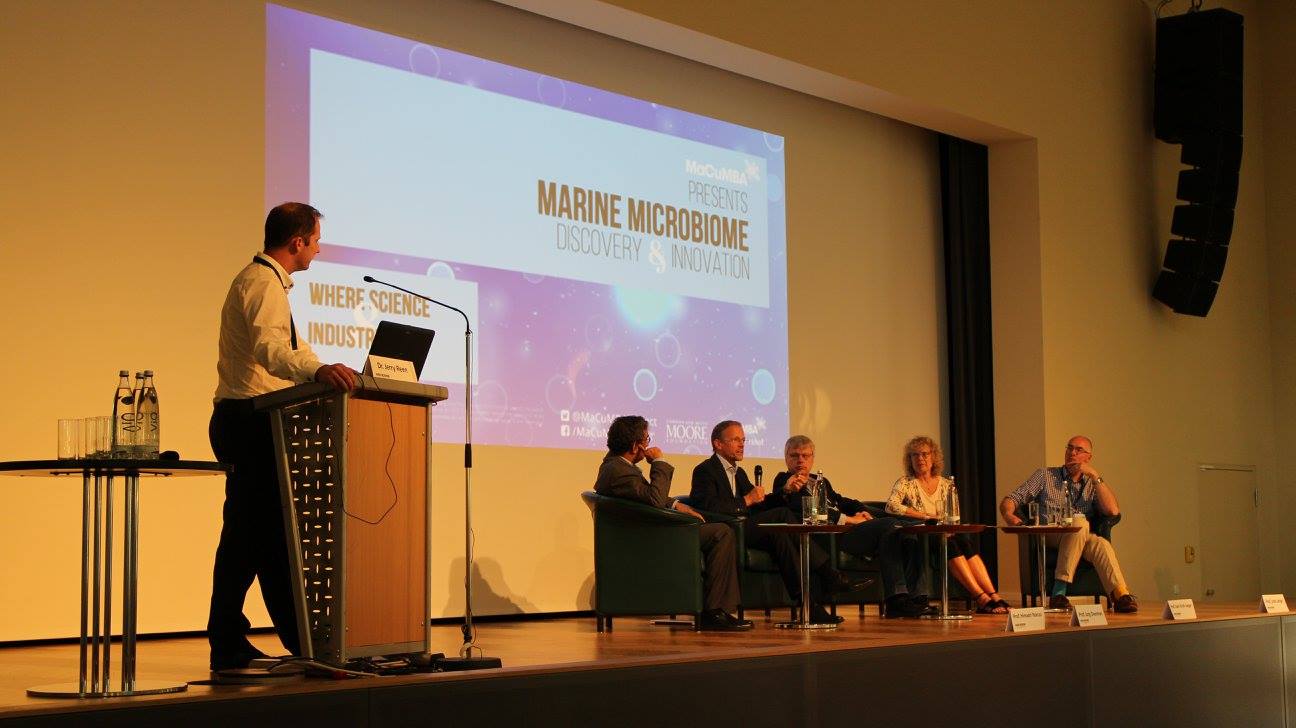 The first Marine Microbiome conference took place in Berlin, Germany from June 27-30th. Under the title of 'Discovery and Innovation', the industry and open science meetings brought together stakeholders from academia and industry to discuss emerging needs and avenues for future commercialisation in Marine BioDiscovery.
As part of the conference programme, an expert panel discussion moderated by Dr. Jerry Reen from the BIOMERIT Research Centre (BRC) in the School of Microbiology, dealt with the practicalities of implementing the Nagoya protocol. Titled "Future use of Marine Microbial Diversity - Challenges and Solutions", the panel debated the legal restrictions which scientists increasingly face in the course of their work investigating marine microorganisms, and how these newly implemented legal provisions under Nagoya may hinder timely developments and innovation in the field of BioDiscovery. The panel discussion is available for viewing online at http://www.macumbaproject.eu/.
Dr. Reen also presented a talk "Quorum Sense and Quenchability" at the conference where he described developments in the use of cell-cell communication signals for improved culturability of marine organisms, activation of silent or 'cryptic' biosynthetic gene clusters and the modulation of virulence behaviour in clinically relevant pathogens. Part of an ongoing research programme in the BRC with Prof. Fergal O'Gara, some of these advances have recently been published in Antimicrobial Agents and Chemotherapy (DOI: 10.1128/AAC.00190-16) and Applied Microbiology and Biotechnology (DOI: 10.1007/s00253-015-6436-1).