News/Newsletters
News/Newsletters
Dr Cormac Gahan co-supervises programme under REP-EAT Marie Skłodowska-Curie Cofund Action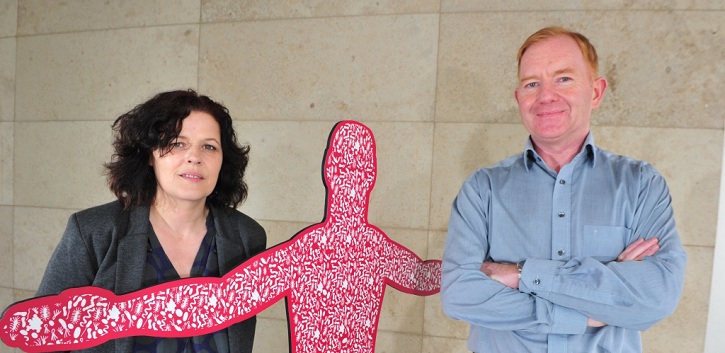 REP-EAT is a new and innovative research and training Doctoral Programme co-funded by Horizon 2020 Marie Skłodowska-Curie COFUND Action, the Abruzzo Region, and the University of Teramo (UniTE) in the interdisciplinary domain of food and healthy diet to deepen the impact of food quality on reproductive health (REP) and eating disorders (EAT).
‌‌In compliance with the concept of "One Health", REP-EAT Doctoral Programme focuses on the effect of diet determinants on both humans and animals thus implying a strict integration amongst food and life science research advances. Partners from EU and USA, from the academic and non-academic sectors, are involved in the Doctoral Programme in order to guarantee for each Early Stage Researcher at least one external academic tutor and one non-academic supervisor whereby organize the training and research activities.
With the support of the external institutions, the Early Stage Researchers will be exposed to research and entrepreneurial sectors in each phase of the Doctoral Programme, from training, research, secondment and dissemination activities. REP-EAT aims to developed a new generation of creative, entrepreneurial and innovative Early Stage Researchers by providing a wide set of technical and transferable skills required to convert knowledge and ideas into products and services for economic and social benefit, to build up their future career perspectives.
The selected Early Stage Researchers will undertake an independent and personalised training, research and mobility programme, defined at the beginning of the Doctoral Course, by signing a Career Development Plan based on the triple "i" dimension (inter- national mobility, inter-sectoral and inter-disciplinarity exposure).
At the end of the three-year course, the Early Stage Researchers will be awarded a European Marie Skłodowska-Curie PhD.
Dr Cormac Gahan & Dr Susan Joyce will co-supervise the ESR7 project "Fermented foods, from microbes to functionality", which will be led by Aldo Corsetti in Teramo, Italy but with a significant portion of time spent in UCC.
The deadline for applications is October the 24th, 2016. The "Call for Applications" is attached; further information is available at the following links: