Archive News
Archive News
Congratulations to Microbiology MSc and PhD Graduates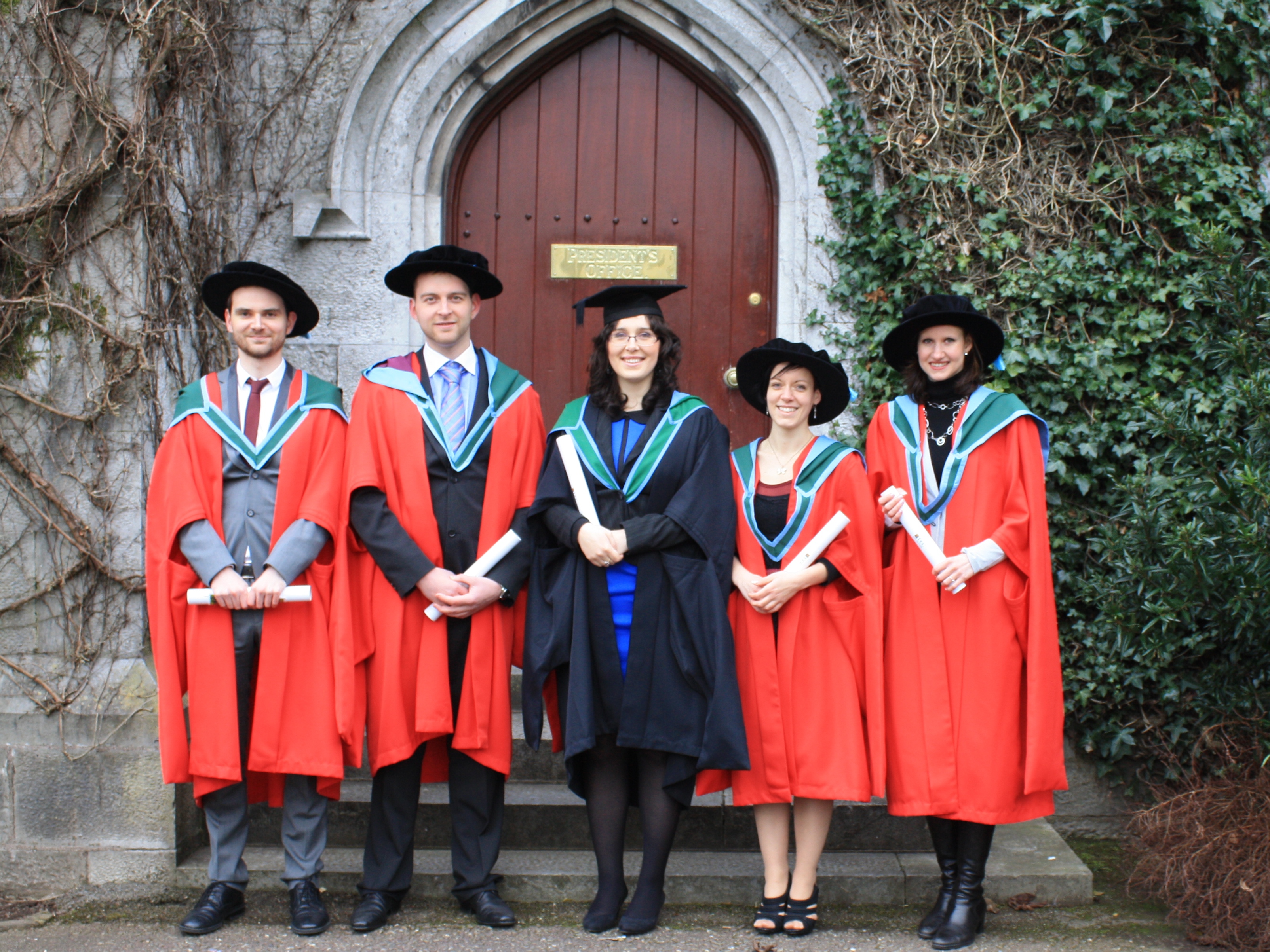 Five Microbiology students were conferred at the Spring Conferring Ceremonies, University College Cork, on 21 February 2013.
Photo L-R:
O'Driscoll, Christopher Adam, PhD
Molecular Analysis of Virulence Mechanisms Associated with Adherent-Invasive Escherichia coli (Aliec)
Ryan, William James, PhD
Investigation of Global Regulators Influencing Styrene Metabolism and Bioplastic Synthesis in Pseudomonas putida Ca-3.
Kozak, Iwona Magdalena, MSc
Using the yeast Saccharomyces cerevisiae as a model organism to study Aspergillus fumigates genes
Troppens, Danielle Marie, PhD
Investigating the Molecular and Physiological Effects of the Antifungal Bacterial Metabolite, 2, 4-Diacetylphloroglucinol in Yeast and Fungi.
Haase, Jana Karin, PhD
The Population Genetic Structure of Listeria monocytogenes and Salmonella enterica As Illuminated by Multilocus Sequence Typing.