2015 news items
2015 news items
Medical Students operate Teddy Bear Hospital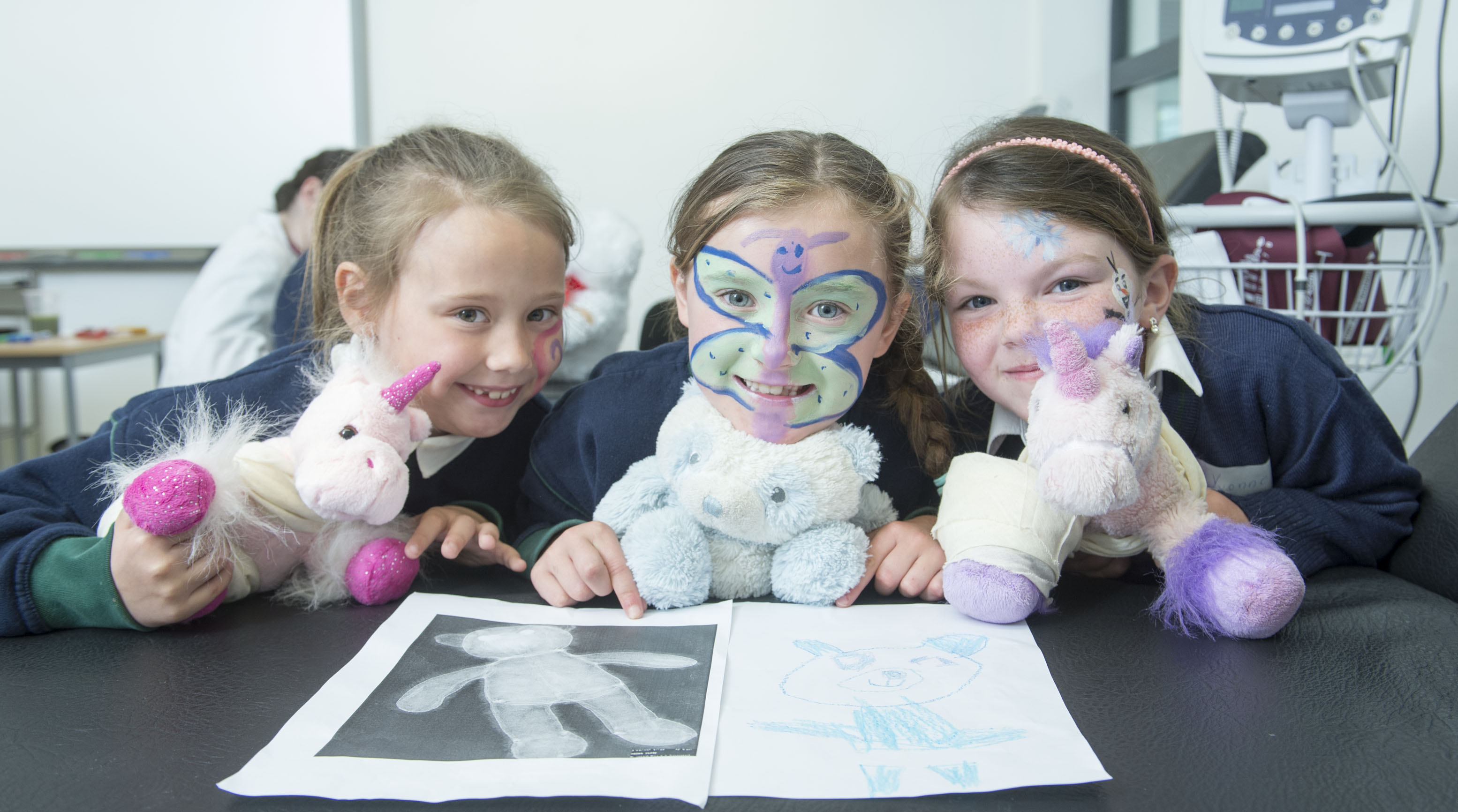 Students from UCC's Medical Society (Med Soc) have today launched their annual Teddy Bear Hospital, which aims to limit children's apprehension surrounding visiting the doctor, a term known as "white-coat anxiety."
The hospital, which will operate over two days in partnership with three primary schools, will be based within a clinical setting in UCC's College of Medicine and Health. Pupils will work with medical students to diagnose and treat their teddy bear patients with commonly used medical instruments and medical style procedures based on what they could experience during a visit to their GP.
Third year medical student Edmond Morrissey claims that "As a medical student I often see children in hospital or in the GP's surgery. Many of them are afraid of coming to see the doctor because they don't know what to expect. The aim of the Teddy Bear Hospital is to introduce children to doctors and healthcare in a friendly environment so that they will be more at ease when visiting the doctor in the future. This positive exposure to healthcare helps to build a strong doctor-patient relationship and gives all of the children involved a fun morning out."
Professor Mary Horgan, Dean of the School of Medicine, University College Cork, states that the importance of engaging with the community outside of the medical schools traditional presence cannot be understated. "The significance of community outreach, as seen through the Teddy Bear Hospital and other such initiatives, in spreading the message about public health is critically important as it allows UCC to function as an academic healthcare provider in a non-traditional setting. The messages that these primary school children will take from the clinic, creates an affirmative and substantial link between the university, its students and healthcare provision."
This year's Teddy Bear Hospital features pupils from St. John the Baptist-Midleton, Scoil Mhuire Banrion, Mayfield and St. Catherine's national school Model Farm Road.