The Power of UNIC
UCC is one of eight partner universities participating in UNIC, the European University of Post-Industrial Cities. Here, Emer Walsh explores what the future of European higher education and European research can look like, through the power of UNIC.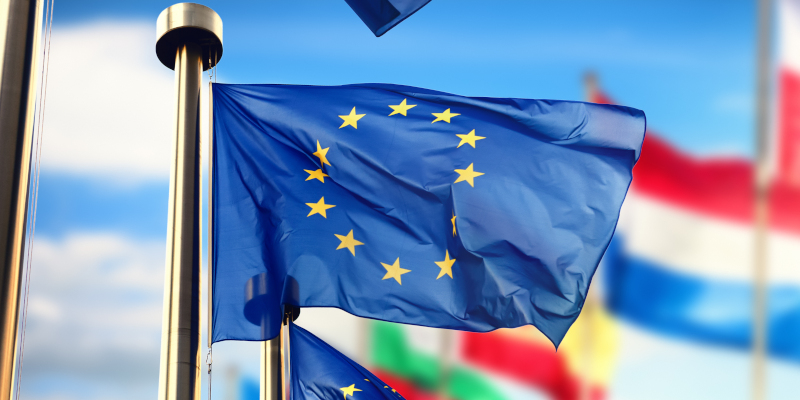 Over two years ago, the European University of Post-Industrial Cities (UNIC) came into being. An innovative European Commission-funded pilot scheme aimed at enhancing collaboration among European universities, UNIC now enjoys the participation of UCC along with seven other partner post-industrial city universities across the European continent.
UNIC is one of just 41 such pilot university alliances in Europe selected through a highly competitive process. Since its inception in October 2020, the impact of UNIC, co-ordinated by Erasmus University Rotterdam, has grown exponentially, enabling staff and students in the eight partner universities the opportunity to learn, teach, research and work across Europe, thereby creating a true and unique offering of not only a national education and experience, but a European one.
From Turkey to Spain to Finland and beyond, and with two new prospective universities from post-industrial cities soon to join the partnership, the relationships UCC has formed as a result of UNIC have been immense, and within a European context, more important than ever.
Speaking on the need for such a strong, inter-university alliance, Associate Vice President, Director of European Relations and Public Affairs at UCC, Dr Jean van Sinderen-Law explains: "Relationship building amongst universities is vital – asking what you can give in a relationship and what you can get from a relationship. This relationship approach as being fostered through UNIC will offer an experience for staff and students to move around different universities and member states, affording the opportunity of achieving a truly European education and experience."
Coming from a background in science (PhD in Microbiology and Food Chemistry), Dr van Sinderen-Law has held a plethora of roles in UCC, all involving relationship building for the institution, and now acts as both the UNIC representative and director for UCC. Her vision in bringing this opportunity to UCC is to "afford our students more pan-European opportunities to add to their world and work readiness". She continues that with "the commitment of the Irish Government and the European Commission these enhanced ties with European universities will present significant opportunities for Ireland".
Placed at the forefront of UNIC is a commitment to championing inclusivity and embracing 'superdiversity', a concept that has grown significantly in relevance, especially across post-industrial cities. As Dr Claire Edwards, Lecturer in Social Policy and Director of the Institute for Social Science in the 21st Century explains, "We have always had a lot of migration, but what superdiversity refers to is an intensification of that process. We're seeing a more complex flow of people with different status and identity, and it is about recognising that intersectional nature of this diversity."
The aim of this focus is to allow students from various cultural, religious and ethnic backgrounds to effectively work, study and collaborate across European universities while also allowing collaboration with city groups and institutions, offering a new perspective on issues and creative solutions to help rectify them.
"What we are planning to do is actually bring students together with community groups and city officials to say, 'Here is an issue, how can we address it? What options can be put on the table?'" Dr Edwards explains.
She continues, "There is a lot to learn about moving between different countries, but also looking at solutions to real-world problems and issues facing our cities."
One of those already playing their part in addressing these problems as part of UNIC is architecture student, Jack Lehane. Currently coming to the end of his PhD, Jack became a student representative for UNIC and has since gone on to work and travel with UNIC's City Labs, which he describes as "an opportunity for staff and students to visit the other post-industrial regions and get on-the-ground experiences and conversations while also exchanging with staff, students and citizens alike."
When asked how UNIC benefited him, Jack recalls, "It has given me exposure to other universities in a way that I couldn't have foreseen. It's given me a lens into what the future of education can and should look like."
"The opportunities from this will only be limited by our ability to imagine" - Dr Jean van Sinderen-Law
Through joint inter-university postgraduate degrees and additional opportunities for travel across institutions, UNIC aims to make UCC's connection with Europe stronger than ever. While co-funded by the Erasmus programme, UNIC is not the same as a standard student Erasmus experience, it is much deeper than that. As Jack explains, "The idea is that, in 10 years' time, our students and staff can study, teach and work throughout Europe to co-create vast societal transformations."
The opportunity to collaborate and interact with other city universities is enabled by the shared traits of UNIC's members, namely, their location in post-industrial cities. As these cities migrate from a manufacturing and industry-led economy to a more innovative and service-based one, new challenges can often arise surrounding the cities infrastructure, population and social equality.
"Post-industrialisation brings with it economic challenges in terms of how we live together in a city. We have seen more migration and different populations coming together, but we also see new inequalities arising. We can see this in terms of the housing crisis, homelessness, and increased refugee and asylum-seeker populations," Dr Edwards explains.
Hence, it is this collective bond that UNIC universities share coming from post-industrial cities that allows them to effectively work together to improve both themselves and the region they operate in. As Jack notes, "These universities have unique cultural contexts where the problem may be the same, but the solution may be different. Exposure to other people's ways of doing things allows you to challenge your own biases and perspectives."
With the upcoming second anniversary of UNIC's pilot scheme launch, a decision must be made soon as to whether this collaboration should continue into the future. Reflecting on the experience so far, the reaction of those involved emphasises ambition while also acknowledging that the past two years have not been easy.
"The pilot is really, really challenging for the simple reason that this is completely new," Dr van Sinderen-Law explains, before continuing, "Universities are used to being autonomous, they [UNIC members] have different approaches to teaching, to the fee-paying of students and to the funding of education. We're trying to bring universities from entirely different contexts to work harmoniously together. That's not easy."
Through its challenges, says Dr van Sinderen-Law, UNIC has generated new and exciting opportunities, deep insights celebrating diversity and a sharp focus on the benefits and opportunities arising from European-wide collaboration.
Based on those working within the scheme, it seems the best is yet to come. As Dr van Sinderen-Law eloquently puts it, "The opportunities from this will only be limited by our ability to imagine."
Visit the dedicated website for further information on UNIC.