President's Welcome
A welcome message from Professor John O'Halloran, President of University College Cork.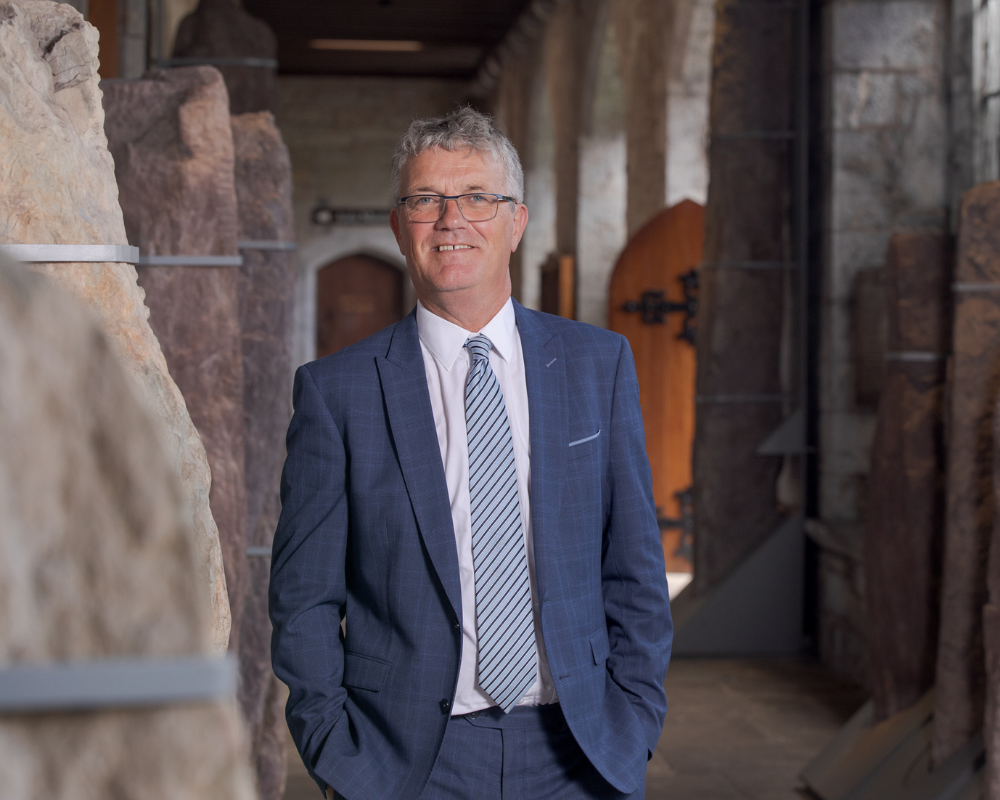 Fáilte is fiche go dtí eagrán an tsamhraidh de Independent Thinking – iris Choláiste na hOllscoile Corcaigh.
As we enter the summer recess, we look back on a busy semester that saw the campus brimming with energy. The spring conferrings brought much colour and celebration to our Quad, with almost 2,000 graduates joining the global UCC alumni family. Highlights included the Honorary Conferrings of Dr France Córdova, former Director of the United States' National Science Foundation, and Mr Eoin O'Driscoll, outgoing Chairman of Tyndall National Institute, and the conferring of a group of 21 women from the Travelling Community.
We also held the first of our summer conferrings, with close to 200 medical students graduating from the university. An honorary doctorate was presented to Dr Veronica Delaney, an inspirational leader in the field of medicine, in a special ceremony attended by her daughter, Professor Samantha Power – herself, previously conferred with an honorary degree. This was the first time we have had a mother and daughter both awarded honorary degrees in UCC, with Samantha having received hers back in 2008.
Following the return of the Alumni Achievement Awards, which honoured five trailblazing alumni – Professor Martin Tangney OBE; Her Honour Judge Helen Boyle; Sean Minihane; Doireann Ní Ghríofa; and Professor Des Crowley – we also acknowledge another exceptional alumna: poet Molly Twomey. A graduate of the MA in Creative Writing, Molly has just published her first poetry collection, Raised Among Vultures, and in this issue, she discusses the important role UCC has played in developing her craft.
In this, the centenary year of the Irish Civil War, UCC is honoured to host the Irish Civil War Conference this June. Ahead of the four-day event, UCC was generously gifted a first issue copy of the Proclamation of the Irish Republic. Donated to UCC by Liam and Kaye Cronin, this copy of the Proclamation is known to have been brought directly from the General Post Office (GPO) during Ireland's 1916 Rising. As we reflect on a time of incredible historical significance in this issue, Professor Lindsey Earner-Byrne from UCC's School of History explores the role and representation of women in the Irish Civil War.
This year we are also marking a piece of unique UCC history as our rugby club celebrates its 150th anniversary. Here, we get an insight into the century-and-a-half of strong sporting tradition of a club that has nurtured some of the top provincial and national talent in the game and look ahead to some of the celebratory events and initiatives planned.
It was wonderful to recently see some of UCC's world-class researchers awarded significant funding across 12 health and climate research projects from Science Foundation Ireland (SFI) under the Frontiers for the Future Programme. In this issue, we turn to another important area of research for the university, and the work of the Cleaner Production Promotion Unit. Dr Niall Dunphy, director of the unit, discusses the significance of 'energy citizenship' in finding sustainable solutions to current challenges, and how his team's engaged research is feeding directly into government policy.
I hope you enjoy these stories, and more, in the latest issue.
Le gach dea-ghuí,

Professor John O'Halloran
President, University College Cork