Conferrings Put a Spring in Our Step
The spring conferrings offered us an opportunity to celebrate the outstanding achievements of our new graduates, with some wonderful stories from across the UCC community coming to the fore.
Conferrings are always a highlight of the academic year at UCC, and our spring ceremonies brought much colour, joy and celebration back to the campus this past April.
Over the course of two weeks, 1,946 graduates from all four colleges and UCC Adult Continuing Education (ACE) were conferred and welcomed into the UCC Alumni family.
Honorary doctorates were also conferred upon Dr France Córdova, an award-winning astrophysicist and former director of the US National Science Foundation, and Eoin O'Driscoll, chairman of Tyndall National Institute.
As we recognised and celebrated the achievements of our new graduates, some wonderful stories from across the UCC community came to the fore – below are some of the highlights.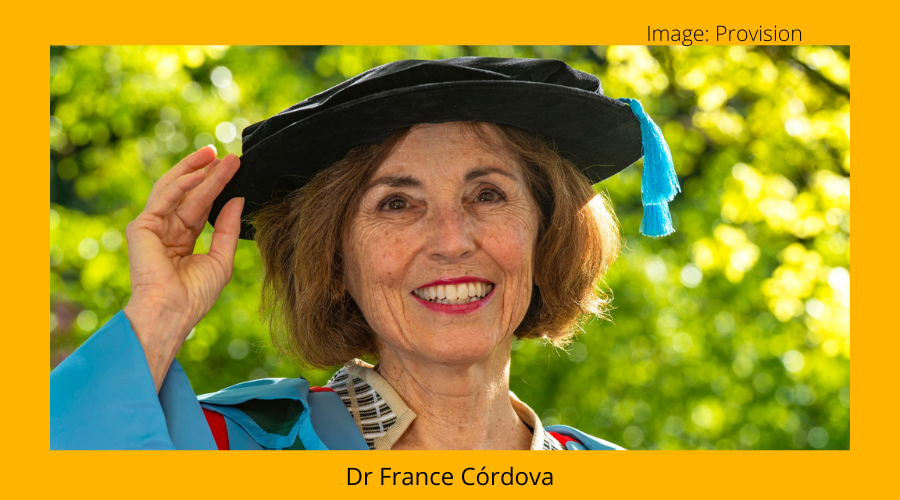 'It's never too late to learn!'
April 14 marked a very special day for Lyndsey El Amoud, Assistant Director of ACE (Adult Continuing Education) at UCC, and her family. Not only were Lyndsey's husband, Tarik, and father, Ray, conferred with a PG Dip in Innovation through Design Thinking and PG Dip in Personal and Management Coaching, respectively; but Lyndsey had the honour of calling the roll at their ceremony!

"It's a really special moment for me to get to celebrate their amazing achievements with them, but to get the chance to call them forward for conferral is a real honour," said Lyndsey.
It was a wonderful moment for Ray, who completed his Leaving Certificate in 1975 and entered the workforce straight away.
"As I worked my way up to eventually running my own business, I always felt disadvantaged somehow by not having a third-level qualification," said Ray.

"I always hoped that one day I would get the chance to go back to college, and because of the work ACE do, I finally got that chance in my sixties! The course was part-time, flexible and delivered online, so it really suited me as I work full-time in Waterford. It was also great how my previous professional experience was counted as prior learning so that I could progress straight into a Level 9 course."

It was a case of changing places for Tarik, international Recruitment Manager at Cork University Business School (CUBS) at UCC, as he went back to the books for the Innovation through Design Thinking course.

"I recruit non-EU students for CUBS in UCC, so it was great to actually get the experience of being a UCC student too, and now I'll be able to share that first-hand experience when I'm abroad, recruiting students to come to UCC," says Tarik.

"It's a great day, especially for Ray. He wanted to do this for a long time, and now he's here graduating. It just shows that it's never too late to learn!"
'This course will change lives'
On that same day, a group of women from the Travelling community graduated from UCC, having completed a course designed to empower leadership in their community.
Developed in response to community need, the Level 6 Leadership in the Community programme was co-created by the Southern Traveller Health Network (STHN) and ACE UCC, supported by Access UCC and funded by the SOAR Project. It serves as a model of innovative practice in creating an inclusive learning environment that enables Traveller participation in higher education.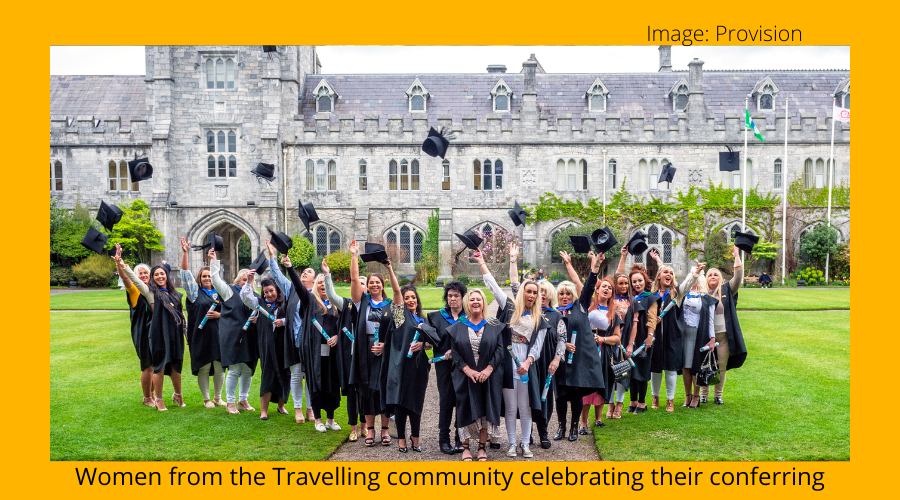 Anne Burke of the Southern Traveller Health Network said the course will be life-changing for those who took part:
"The course covers issues such as education, accommodation, and health – topics that are statistically poor for the community. We need people within the community to show leadership, and this empowers them to do that.
"This course will change lives. The rate of second-level education among Travellers is atrocious, so to have these women avail of third-level education is life-changing – not just for them but for their families and their wider communities.
"Here we have women who never benefited from education but who had the ability to go on and achieve this. It shows that people, with the right support, can achieve things."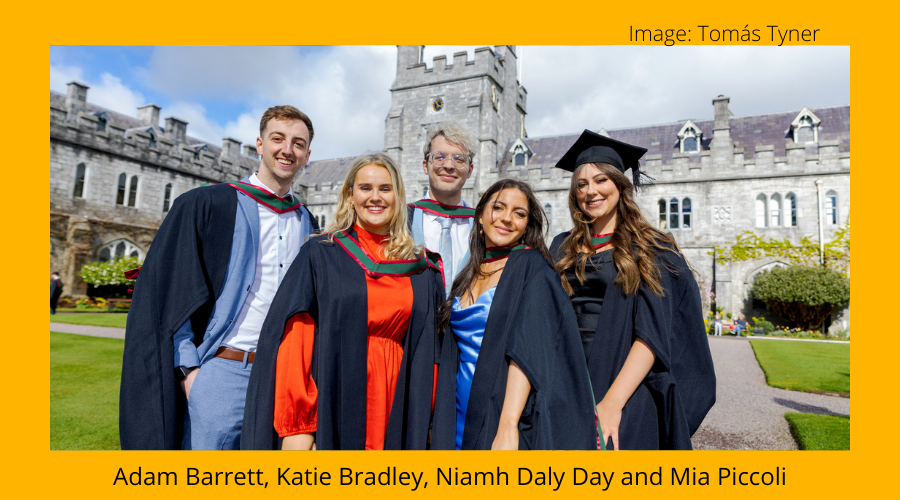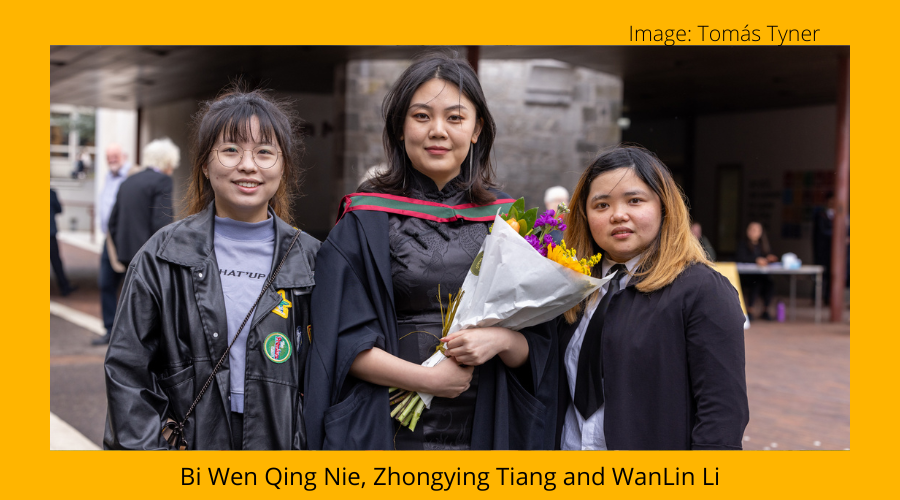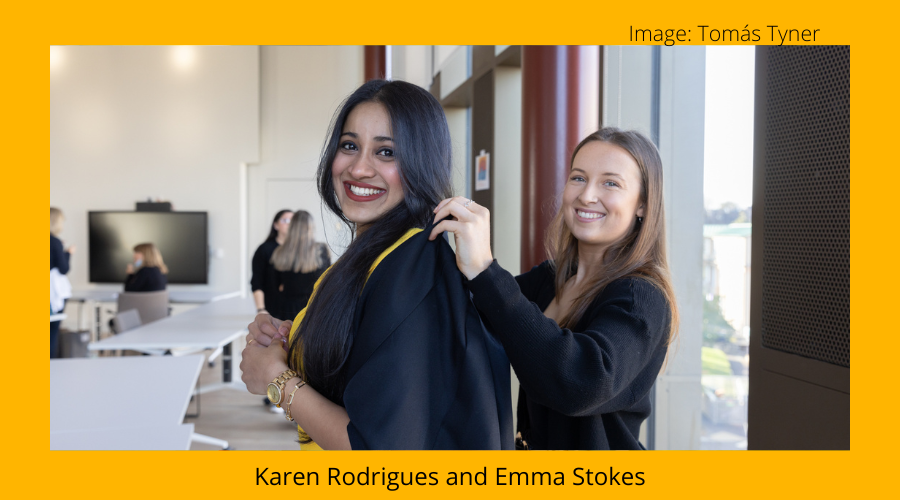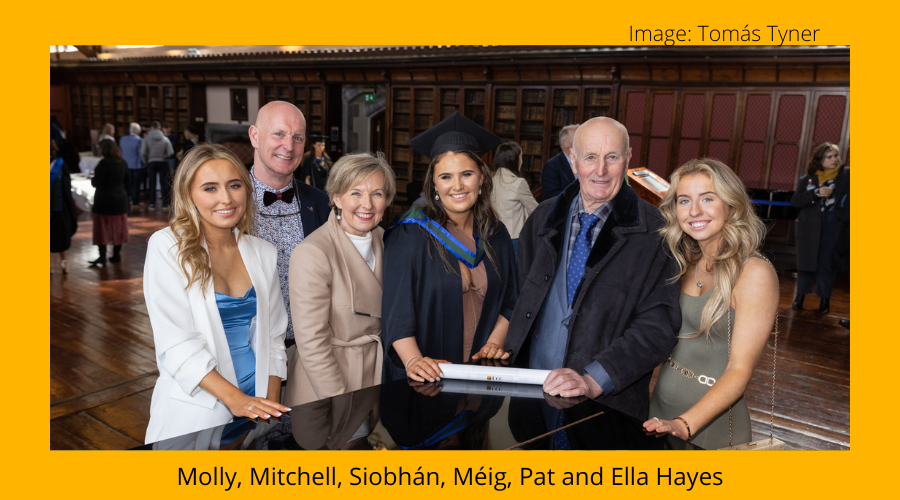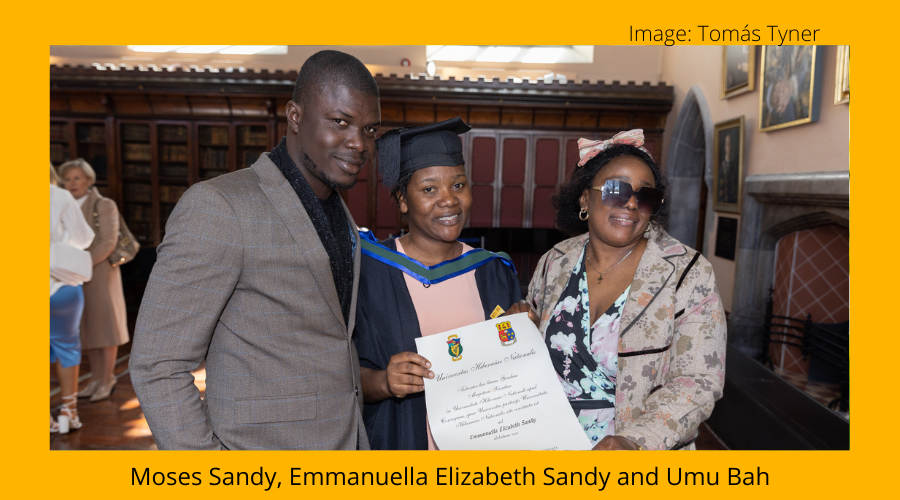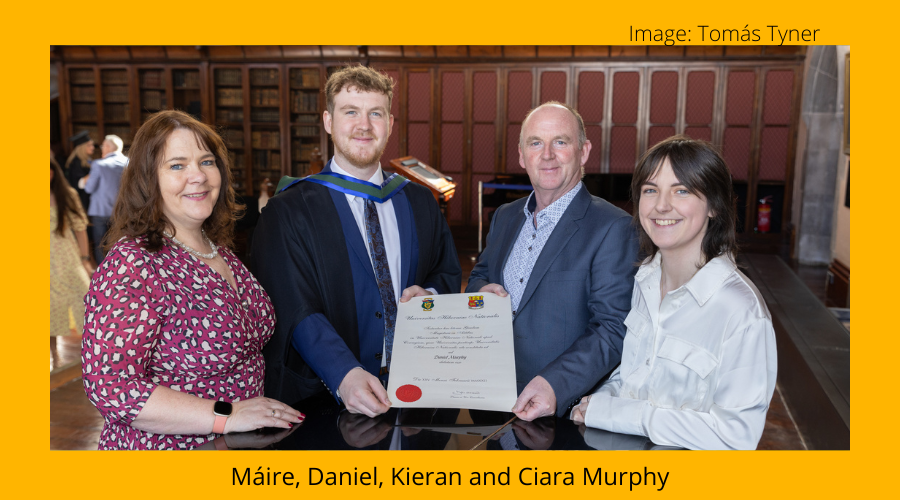 'A role model for current and future generations'
And our summer conferrings got off to a wonderful start, with close to 200 medical students graduating on a gloriously sunny May day. An honorary doctorate was conferred upon Dr Veronica Delaney, an inspirational leader in the field of medicine. Dr Delaney, who graduated from UCC in 1964 with a BSc Hons majoring in Biochemistry, is currently Professor of Medicine and Nephrologist at Mount Sinai Hospital, New York.
Surprising Dr Delaney on the day was her daughter, Samantha Power, Administrator of the United States Agency for International Development and former UN Ambassador.
Professor John O'Halloran, President of UCC, paid tribute to Dr Delaney: "Veronica been a tremendous ambassador for UCC for over 50 years, and continues to work as a Consultant Nephrologist, Teacher and role model in the Mount Sinai Hospital, New York. For years she worked as a widow and single mother, with great challenges which she faced head on. She will always remain a role model for current and future generations."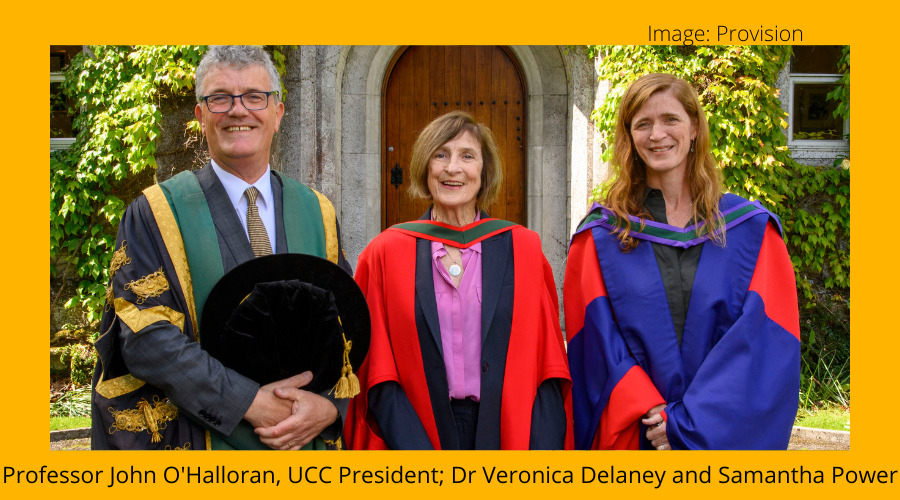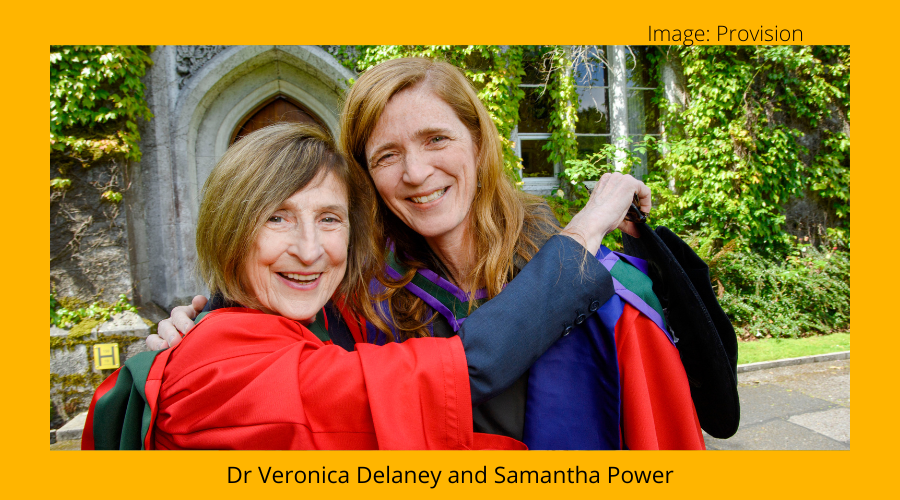 Visit the dedicated website for further information on conferrings at UCC.