On the Rise
Poet and UCC alumna Molly Twomey discusses her path into poetry and the inspirations behind her debut collection, Raised Among Vultures. In conversation with Jane Haynes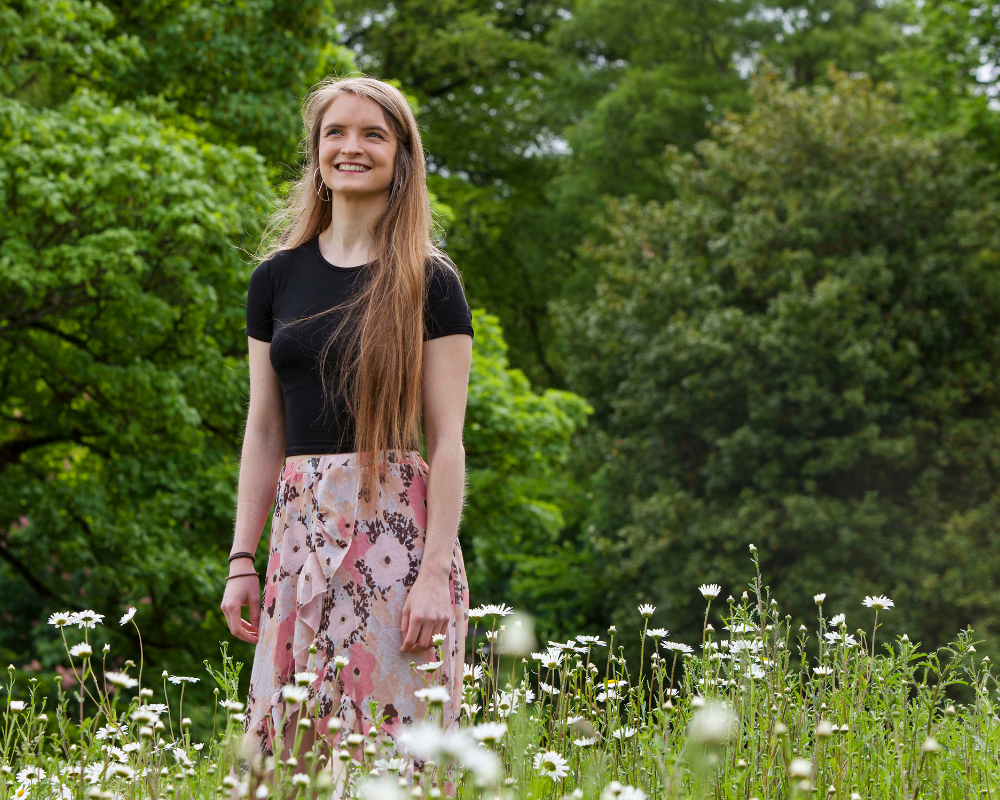 Molly Twomey's poetry is the kind of writing that will hit you in the gut, reverberate through your heart, and linger in your thoughts long after you've turned the page. Indeed, as I read through her debut collection, Raised Among Vultures, I felt sorry for my younger self who would have found much-needed solace and belonging in Molly's writing.
For Molly, originally from Lismore in County Waterford, it was her own pursuit of solace that initially led her into the world of poetry. Even the casual reader would assume that Molly spent her childhood with a pen in hand, already plotting her career as one of the future greats of Irish literature. But while Molly has always loved reading, and had a great flair for English, this couldn't be further from the case.
"I don't know where it came from," Molly admits. "I decided to go to NUI Galway to do Arts and Creative Writing, but I wasn't writing – I wasn't a writer."
Insisting that she was 'brutal' at fiction, Molly says it was a poetry class that proved to be the gamechanger. With trademark modesty, she admits: "I just fell in love with it, and I just seemed to be good at it. And I didn't understand why I was good at it, but I just kept going. It kind of randomly happened."
Molly's passion for poetry took on a new meaning when, during her time in Galway, she developed an eating disorder. Feeling 'lost', she dropped out of her course and entered treatment. During this difficult period, poetry held an entirely different resonance for Molly.
"I really needed it," she explains. "Every day I wrote a poem and, I suppose, when I was writing I wasn't thinking about the stuff going on in treatment. I wasn't thinking about the next therapy session, or whatever. It was just like – I've got to do this poem. So, it was also like a method of survival, I suppose."
Molly transferred to Cork – a place she associates with 'recovery, feeling better and finding things that she loves' – soon after, to study her English BA at UCC. A self-professed 'UCC head', Molly describes the university's English Department as 'incredible' and holds the lecturers in high esteem – particularly Adam Hanna, who, she says, was introducing students to female poets such as Rhoda Coghill long before they were more broadly recognised.
Molly's time at UCC also introduced her to fellow poet Leanne O'Sullivan, who served as writer-in-residence and went on to teach on the MA in Creative Writing. Having 'fallen in love' with Leanne's work, even completing her dissertation on two of her collections, Molly followed in her footsteps and enrolled on the course.
"[Writing is] definitely the thing that means the most to me in the world, and the thing that kind of gets me up in the morning, gets me excited" - Molly Twomey
It's clear that Leanne has had a profound impact on Molly's work and creative process. When I ask her about the importance of moving people through her work, she reveals: "I always say, when I was struggling, the only poet I could find who was writing poems that really resonated with me was Leanne O'Sullivan.
"And I was searching and searching and searching, and I wanted more. And I think, when you're in that state, you just want all of the stuff. So, I was trying to write the stuff that I needed when I needed it."
Molly had plenty of material to work with when it came to compiling Raised Among Vultures, her debut collection with The Gallery Press. She admits to sending some 120 poems to editor Peter Fallon, who made the editing process reassuringly easy for her. The final product, which was released in May, is a collection of 58 'intense' poems which are as evocative as they are powerful.
Explaining the choice of title of the collection, Molly laughs as she recalls how it initially raised eyebrows among her family – her parents and two brothers, with whom she is extremely close.
"My family were like 'are we the vultures?!' That's why the word 'among' is really important!" she explains.
"For me, 'raised among vultures' is about being raised among the different difficult aspects of society – things that you face as a young woman growing up in the world today; different, perhaps, misogynistic things that are set up against you. Like, how do you survive as a young woman in Ireland today?
"And if you read nearly all the poems with that mindset, they all get into it – it's really just hitting on the darker aspects of society and trying to ride through them.
"They're intense, but the end of it is hopeful."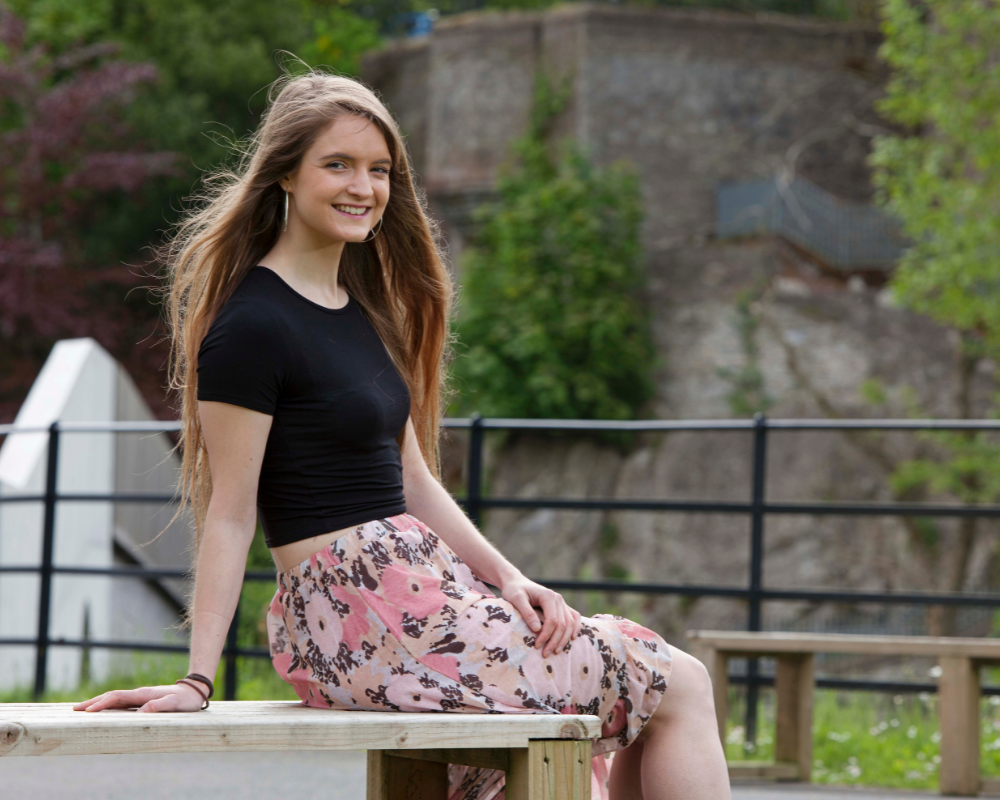 A review of Raised Among Vultures describes Molly as '… a poet for a new Ireland, for a new post-Covid world'; and as I speak with Molly I'm struck by how spot-on this is with her own vision for poetry in modern life – as something that we can tangibly work our emotions around, away from the numbing maelstrom of our social media feeds.
"More recently, my goal has been just to encourage people to read poetry – not even necessarily my own. Modern poetry is being written today that has the power to make people tap into emotions," she explains.
"Because we're so numb, you know? Especially with social media. Your brain is turned off and feelings are turned off. And you're looking at the news and tragic things are happening, but you're just flicking through it. I think poetry brings you into the emotion behind everything."
In a post-Covid world we need a voice like Molly's, a force like Molly. Luckily for us, her talent is in high demand. Among her recent commissions is a poem based on Ulysses ('I did what I would typically do – I looked for the women and made something completely different'), and as well as another, commissioned by the Waterford-based literary journal The Waxed Lemon.
Whatever wondrous works are yet to be put to paper, one thing is for certain – Molly will always be writing: "It's definitely the thing that means the most to me in the world, and the thing that kind of gets me up in the morning, gets me excited."
Raised Among Vultures is now available to purchase from The Gallery Press.
Photography: Diane Cusack