News
News
UrAbility Wins IGNITE Best Business Award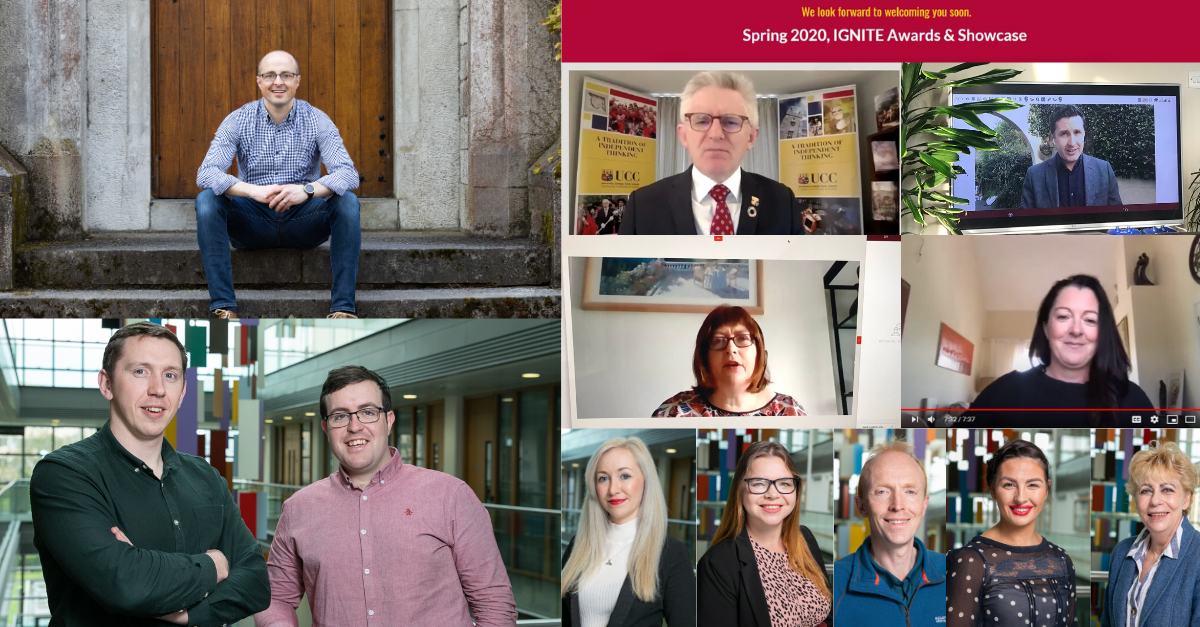 UrAbility, a company reinventing the way parents and educators support children with disabilities, enhancing the learning experience with an online training and support model has been named Bank of Ireland/IGNITE Best Business.
Founded by James Northridge, an MSc in Rehabilitation & Disability Studies graduate from DCU.
UrAbility's online platform uses algorithms to auto assign online courses and advise on assistive technologies based on users' technical abilities, spoken language, and location.
UrAbility was recognised at the online Spring 2020 IGNITE Awards & Showcase on Thursday 23 April 2020. The awards and showcase which celebrates the achievements of the IGNITE11 cohort was held online for the first time and attracted an audience of over 250 guests.
Two further awards were also announced on the night to recognise business planning and innovation. Winning the award for IGNITE Best Business Plan was Conor Walsh and Luke O'Mahony, founders, Traxsit. An asset management solution that provides construction, agricultural and plant hire companies with remote visibility on the location of their assets.
Luke O'Mahony said IGNITE had opened new avenues for business regionally and nationally; "Ignite equipped us with the skills and resources to validate our business idea. Among the many benefits, the program will provide you with access. Access to mentorship, access to an invaluable network of successful alumni and industry experts and access to a shared working space full of fellow founders."
An award for the best video pitch was introduced this year, the startups had to create a 90sec video pitch using only the resources they had at home and some online support from Judie Russell of VidAcademy. The IGNITE Best Video Pitch as voted by the audience on the night was awarded to James Northridge, founder, UrAbility.
Other finalists included, Anzhelika Samuilova of Global Mind Bank, Annelie De Jager of Jabula, Emer Keaveney of Ocean Research Conservation Consultants, Ali-Rose Sisk of Safe Care and Conor Hayes of Techvie.
Chair of the judging panel Diarmuid Lynch, Flagship Manager, Bank of Ireland, had high praise for the young companies commenting, "It was difficult to choose the winners, and as always, the quality of the business presentations was extremely high. It's fantastic to see so many promising start-ups with a bright future ahead."
Notable past winners of the IGNITE Best Business Award include Marie Casey of Ezi-Vein, Jennifer Hurley of T4 Adventure, Mike Sheehan of Milis Bio, Dr Fiona Edwards-Murphy of ApisProtect, Dr Sinead Bleiel (Doherty) of AnaBio Technologies Ltd, and Ross O'Dwyer and Richard Barrett of PunditArena.
Developed and hosted at University College Cork, IGNITE is open to all recent graduates from any discipline and from any 3rd level institution in Ireland.
More information is available at www.ucc.ie/en/ignite
If you missed the Awards & Showcase event, catch up and watch it below:
Since 2011, IGNITE has been supporting entrepreneurs through the early stages of their start-up journey and the programme focuses on innovative business models to ensure competitiveness and scalability; validating the business model to ensure the business idea is robust enough to succeed; and developing soft personal skills needed to network, pitch, sell and survive in today's competitive marketplace.