News
News
Start-Up Lab Autumn 2021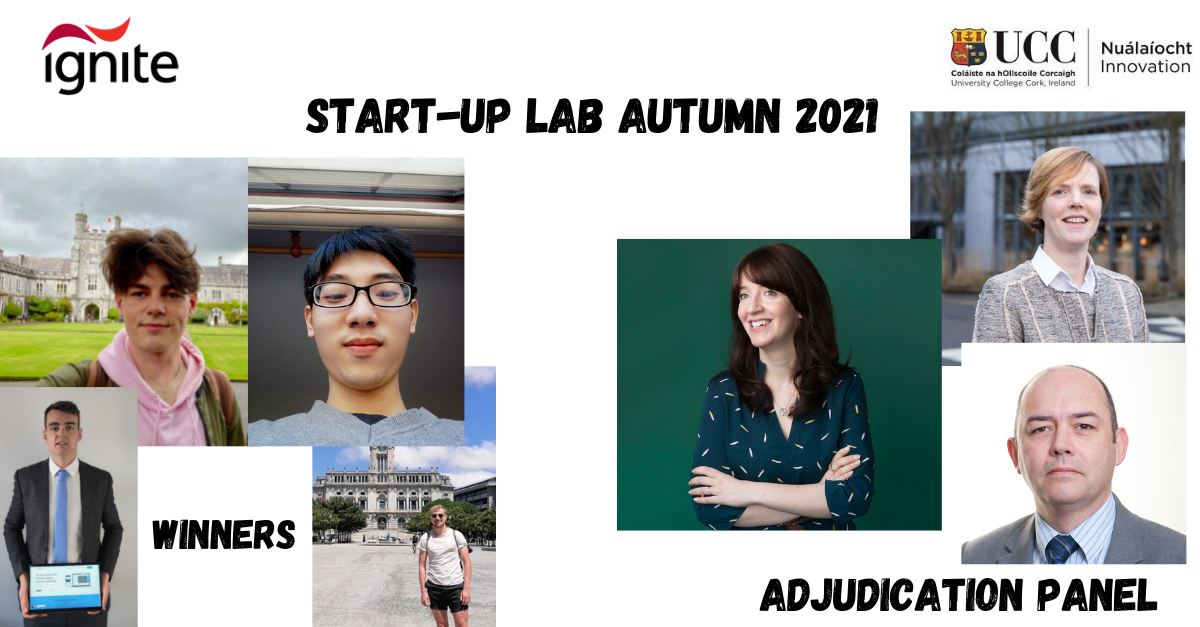 Start-Up Lab Autumn 2021 Winners Announced.
On Tuesday 7 December we hosted the Start-Up Lab Grand Pitch event and each participant had to do a 3minute pitch to an adjudication panel. The objective was to convince the panel that their idea is the "Best Idea In The World" by pitching a business model in a compelling way using the tips and tactics that was discussed over the last 5 weeks.
The programme which is run over six evenings is designed to help participants build and refine a robust business model for their business.
There were three awards presented on the evening:
The Start-Up Lab Best Idea Prize was awarded to Duc Nguyen Huu and Devon O' Mahony founders of WeRead.
The Start-Up Lab Sustainable Impact Prize was awarded to Luke Decaux & team founders of MarketBox.
The Start-Up Lab Best Pitch Prize was awarded to Conor Dempsey founder of H1Maths.
Well done to the award winners and to all the participants!
Thank you to our adjudication panel, Dr Sally Cudmore, Kevin Curran, Dr Maria Kirrane and to our Start-Up Lab mentors and facilitators Virginia Foley, Emer O' Shea, Gillian Barrett, PhD, Tom Connolly, Peter Finnegan, Dr. Maria Coakley (nee Lyons ) Ita O'Sullivan.
Thank you to our Guest Speakers, James Northridge - UrAbility, Clare Meskill - Teletaherapy, Jennifer Hurley - T4 Adventure and Ian O' Sullivan - LegitFit.


If you're interested in the next Start-Up Lab, register your interest HERE.